In the excitement of booking and getting ready for your whale-watching tour you don't want to forget your essential items! Here is a list of what to wear on a whale-watching tour and the most important things you need to remember to pack before the big day.
Clothing 
When it comes to what to wear on a whale-watching tour, there's no such thing as being over-prepared, so bring as many layers as you think you'll need. it can be cooler when you are out on the water, so make sure to bring a warm jacket. 
Being sun smart is one of the most important things you can do – even if it's warm, it's a good idea to have a loose shirt or T-shirt to chuck on over your bathers to keep the rays off your skin. 
And, of course, make sure you have your swimmers & towel! We'll provide all of the equipment you'll need for the dive itself. If you feel moire comfortable using your own snorkelling equipment, feel free to bring it along! 
Footwear
You'll have the option to go shoeless once aboard, but definitely make sure you have some comfy shoes for the journey to the jetty and for boarding and disembarking the boat. Opt for flat, comfortable shoes – potentially ones that are easy to slip on and off so you can kick them off once on board!
If you're wearing enclosed shoes, a great tip is to bring a spare pair of socks in case you step in any water (you don't want to be walking around with wet socks all day!). 
Accessories 
So you can capture the magnificent creatures that live in the ocean, bring a camera along. A phone can take great photos but if you have any other cameras, feel free to bring them along! Keep in mind that we do have a photographer on our tours to capture all the magical moments, so don't stress too much.
Be sure to apply reef-safe sunscreen before and during your whale-watching tour so you are safe from the UVA and UVB rays of the sun. Bring a hat and keep yourself in the shade as much as possible so you eliminate the risk of becoming sunburnt. When you are looking out at the water for marine life the glare can be very powerful so be sure to bring a pair of sunglasses to protect your eyes. 
Bringing a waterproof bag ensures that all of your items will be kept dry. Also keep in mind that on a Three Islands Whale Shark Dive, we provide storage tubs under your seat to ensure your bags and personal items are kept nice and dry! 
Water and Snacks
Ensure that you are constantly keeping hydrated whilst on your whale watching tour. It's a good idea to bring a water bottle to stay hydrated, but there will also be plenty of drinking water and cups available on board, so don't stress if you forget. 
Staying hydrated and eating plain snacks that won't upset your stomach can help prevent sea sickness. If you do happen to start to feel sick, drink or eat ginger ale to settle your stomach.
Check out our blog on seasickness for more tips! 
Keep the kids entertained
It's a great idea to bring along some colouring books to keep your kids entertained before the whales give you a show. Create the excitement early by printing out cartoon line drawings of whales and other marine life so, when you do spot them, it will make it an even better experience. Feel free to bring along binoculars for yourself and your child so you can point out the animals and enjoy the experience together.
Sea sickness tablets
If you are someone who knows they suffer from motion sickness when out on the water, it's a good idea to take the necessary steps to prepare before you board. There are plenty of sea sickness tablets available from your local pharmacy that you can take before and during your tour. Make sure to check that you are taking non drowsy tablets as you don't want to be falling asleep on the tour. Get a good night's sleep the night before so you are well rested. Try to look out at the horizon as much as possible and alert any of the crew on board if you do start to feel unwell. By preparing before you board you are able to enjoy your day and be at ease that you took the proper steps in advance. 
Enjoy your day!
Enjoy your tour and know that coming prepared is the best way to do that. If the weather conditions are looking like they won't be in your favour, don't fret, whale sharks will come out even if it's raining. If the conditions are incredibly rough your tour operator will be in touch to reschedule. 
For the best whale shark tour in Exmouth, book in with Three Islands today!
More...
In the pristine waters of Western Australia, a dark yet transformative chapter unfolded, leaving indelible marks on both the marine biodiversity and the societal landscape of the region. From Albany to Exmouth, the whaling industry was a tale of boom that cast a stark shadow over the serene coastal regions, including Norwegian Bay.
Read More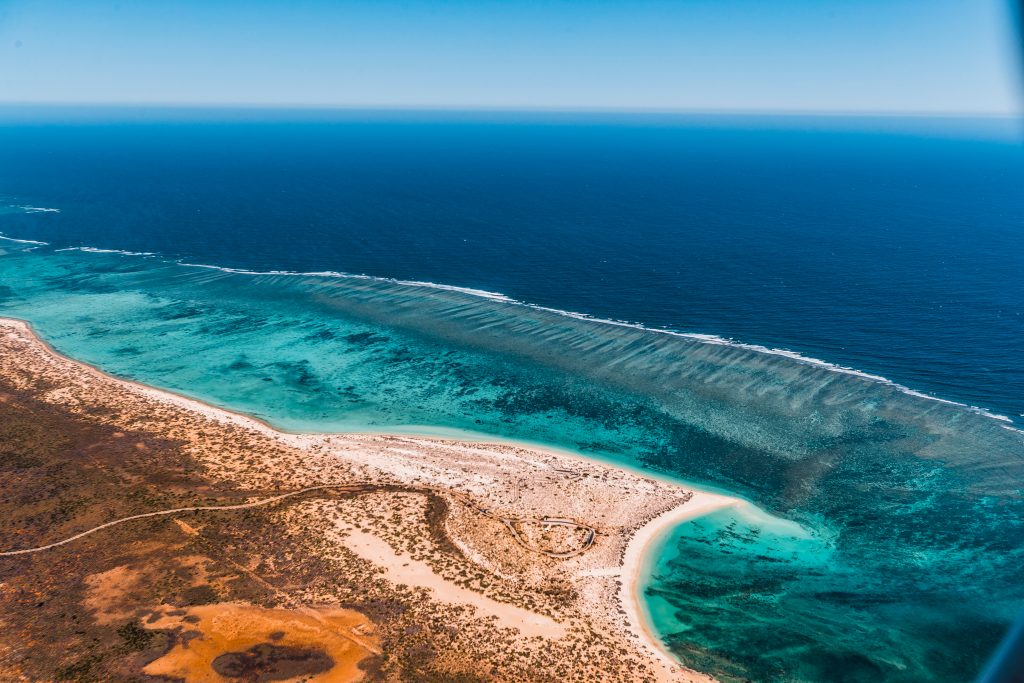 Nestled near the town of Exmouth on the Cape Range Peninsula in Western Australia lies the spectacular Ningaloo Marine Park. This marine sanctuary is home to the Ningaloo Reef—Australia's largest fringing coral reef. Beyond its impressive size, the reef is filled with a diverse array of marine life, making the park a dream destination for…
Read More