Home to the Ningaloo Reef
about Exmouth
Dramatic red ranges, glistening white sandy beaches and turquoise waters brimming with marine life.
Book now
Exmouth, Western Australia exmouth
The area
Located 1250 kilometres north of Perth and home to a population of around 2500 people is beautiful Exmouth. On the tip of Western Australia's North West Cape, the area is home to the Cape Range National Park and iconic UNESCO World Heritage-listed Ningaloo Marine Park, one of the largest wildlife-rich reefs on the planet.
Reaching nearly 20km (12½ miles) out to sea and covering 5,000sq km (1,930sq miles) of ocean, the 260-kilometre expanse of Ningaloo Reef runs down the western coast of the Exmouth peninsula. This coastal wonderland is known for its sandy white shores, crystal clear waters, lively coral fringing reef (the largest fringing coral reef in the world), easy accessibility from shore and incredible marine diversity. Turquoise Bay, near Exmouth, is another natural beauty, and ranked amongst the world's top 20 beaches.
Warm weather all year round (temperatures range from 25 to 42 degrees) creates picture-perfect conditions for otherworldly snorkelling and diving adventures. Throughout the year the Ningaloo Reef's lagoons are a hive of activity and it is one of the few places on Earth that makes wildlife spotting simultaneously easier and more magical. See whale sharks, humpback whales, sea turtles, manta rays, and so much more.
Nowhere else in the world can you snorkel on a World Heritage coral reef brimming with marine life and undertake an underwater adventure that will see you swimming with the ocean's big three (whale sharks, humpback whales and manta rays) with such ease or in such clear pristine waters and away from the crowds.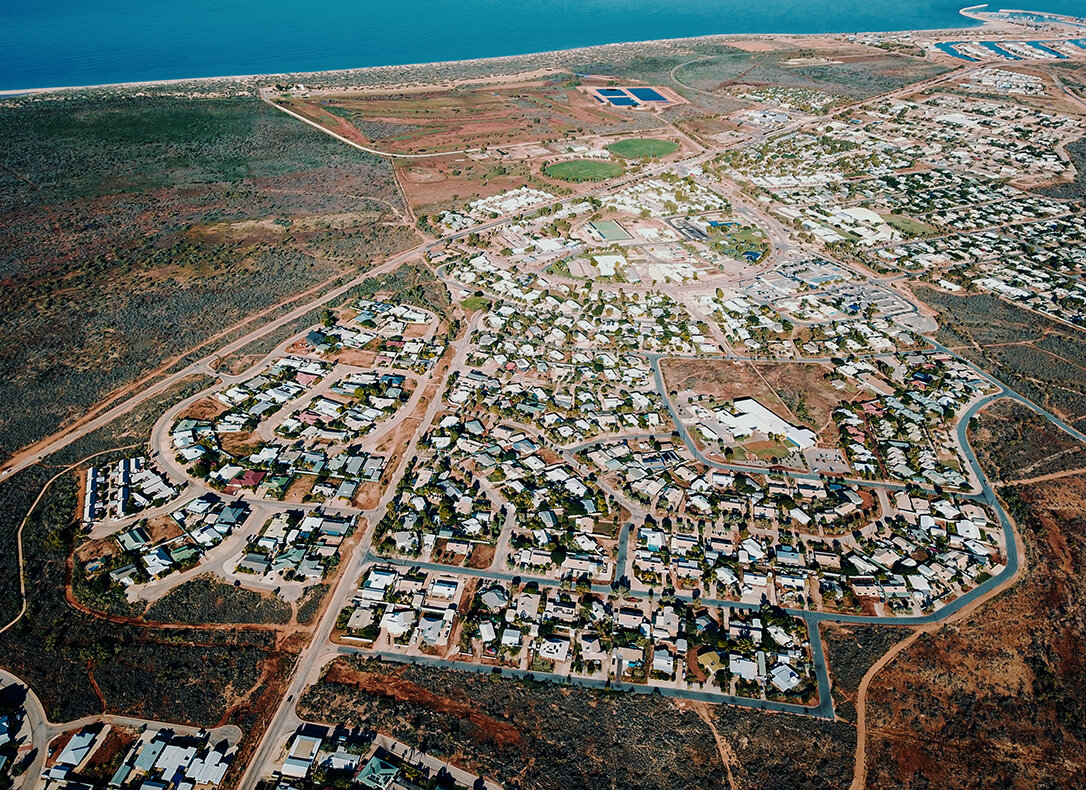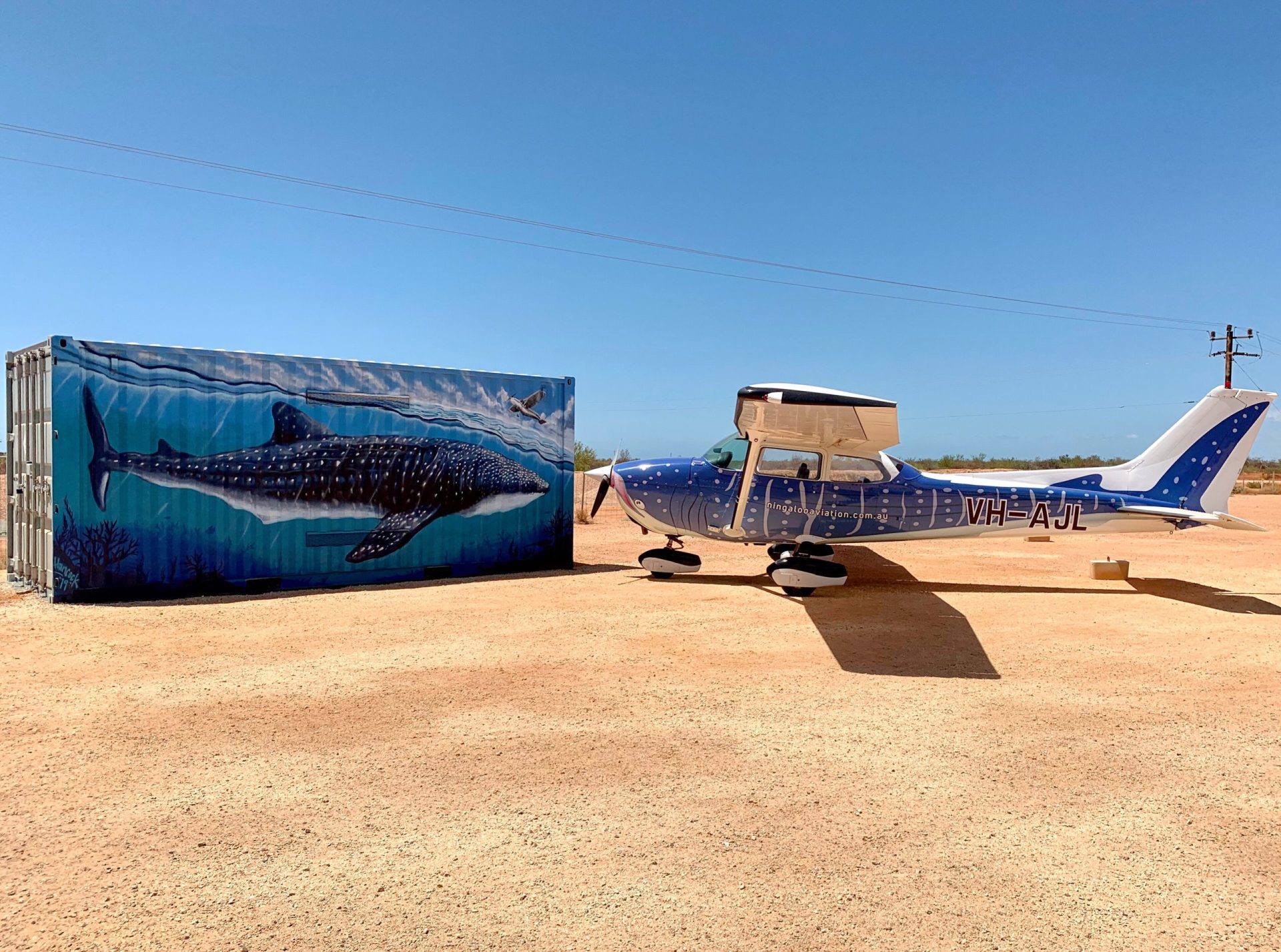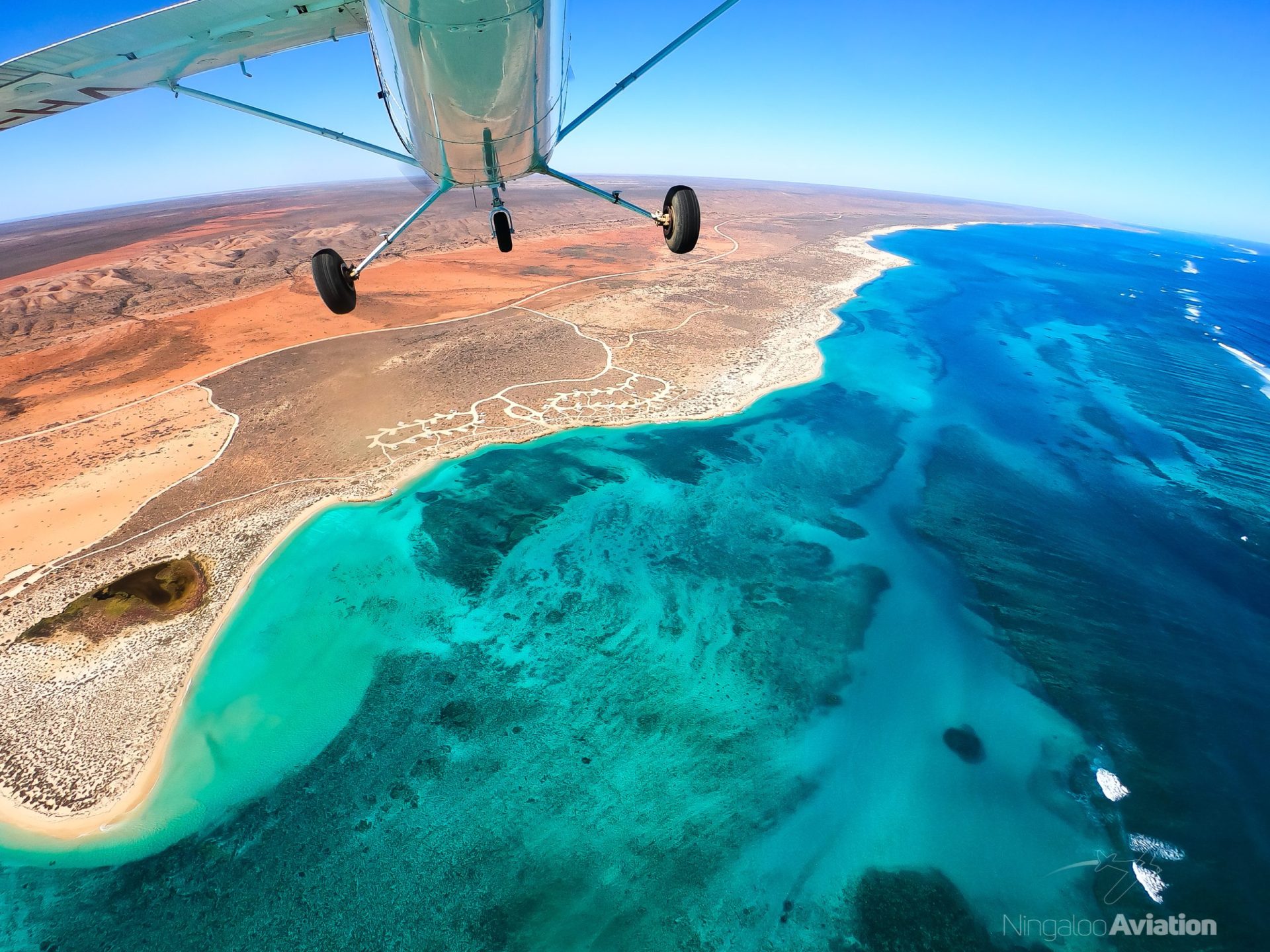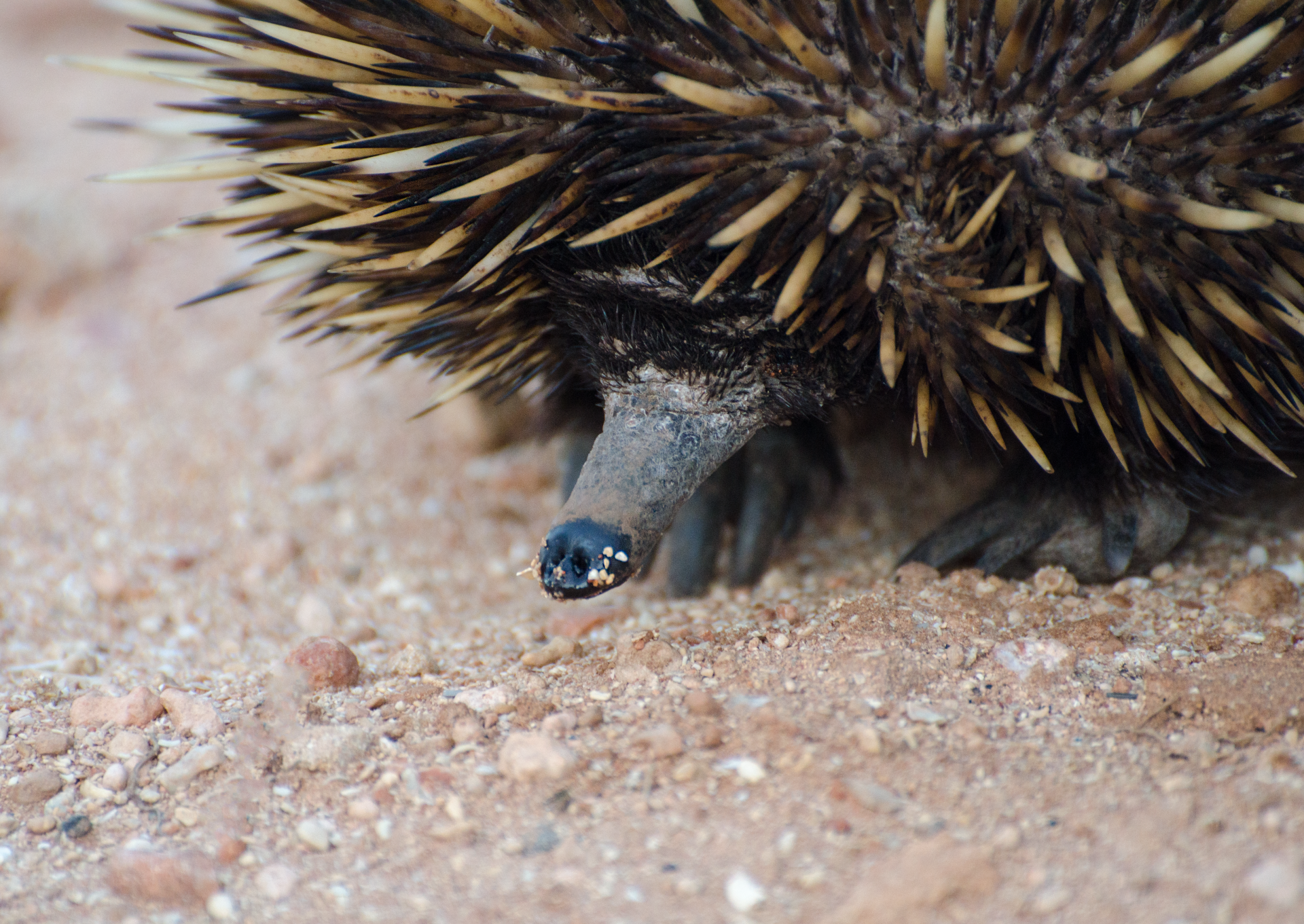 Turquoise Bay

Oyster Stacks

Cape Range National Park
Tantabiddi Boat Ramp
Lighthouse

Mildura Wreck

Exmouth Townsite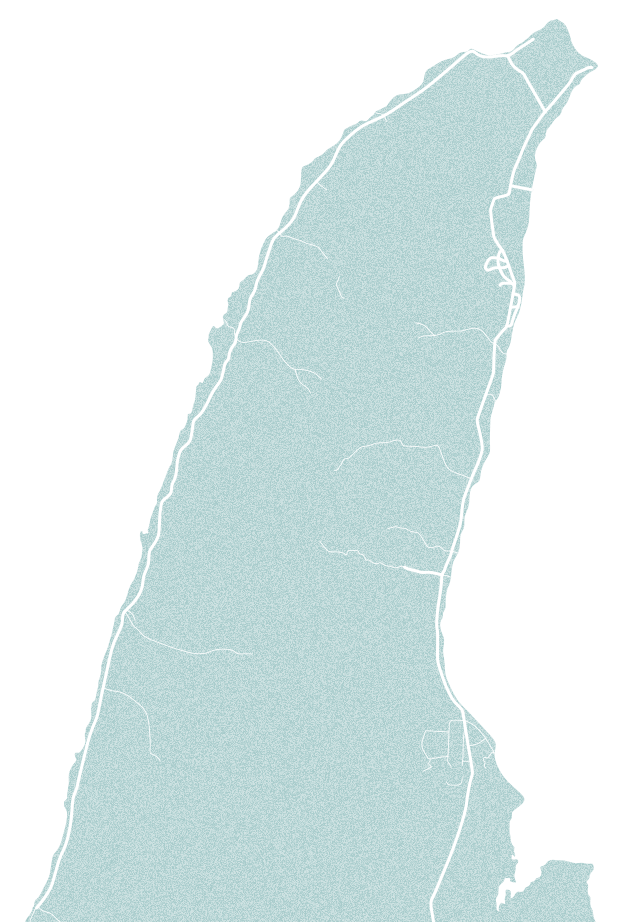 Turquoise Bay
One of the most beautiful beaches you'll come across in Exmouth, Turquoise Bay has crystal clear waters and is known for its abundance of fish and diversity of coral. Make sure you read the signs at the beach entry points, as dangerous currents can occur.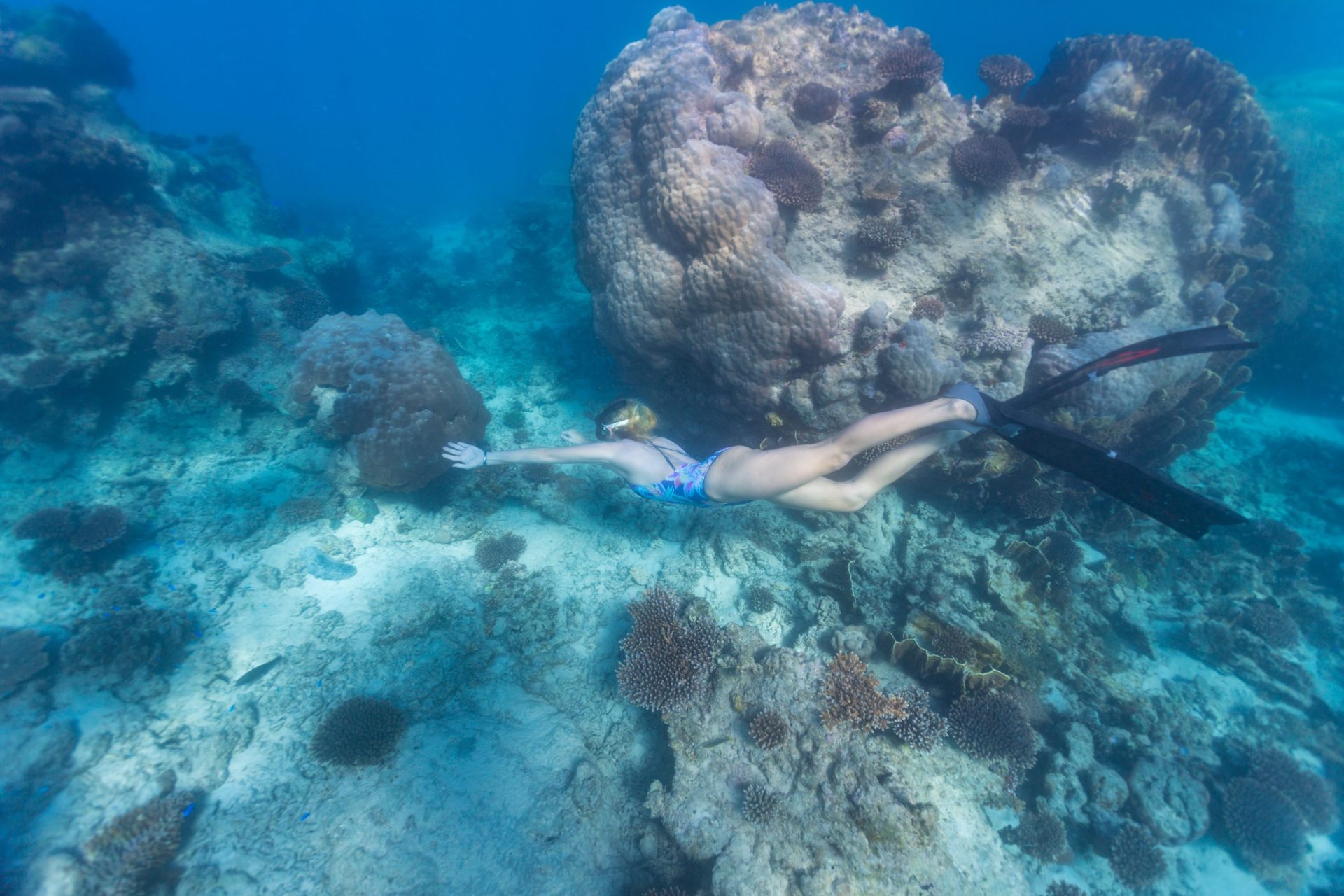 Tantabiddi Boat Ramp
Tantabiddi is where the majority of our tours leave from, and is the gateway to the incredible marine life found in the Ningaloo Reef Marine Park.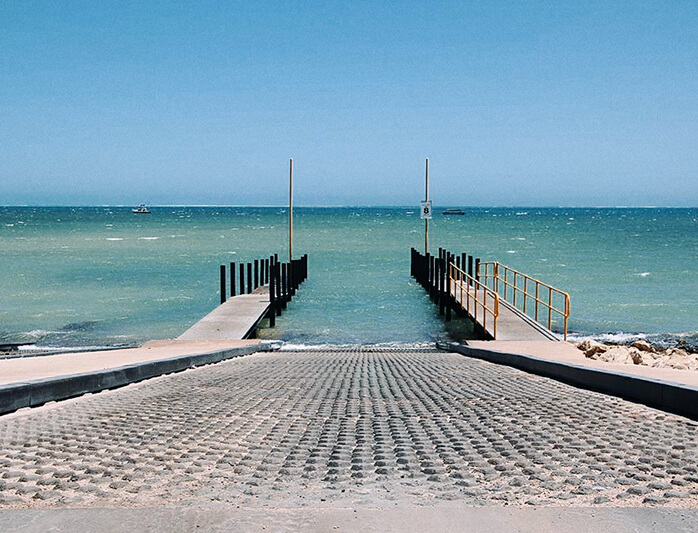 Lighthouse
Vlamingh Head Lighthouse is a classic icon in the Exmouth area, and delivers stunning views of the Ningaloo Reef. If you're looking for a great vantage point for the perfect Exmouth sunrise or sunset, this is the spot.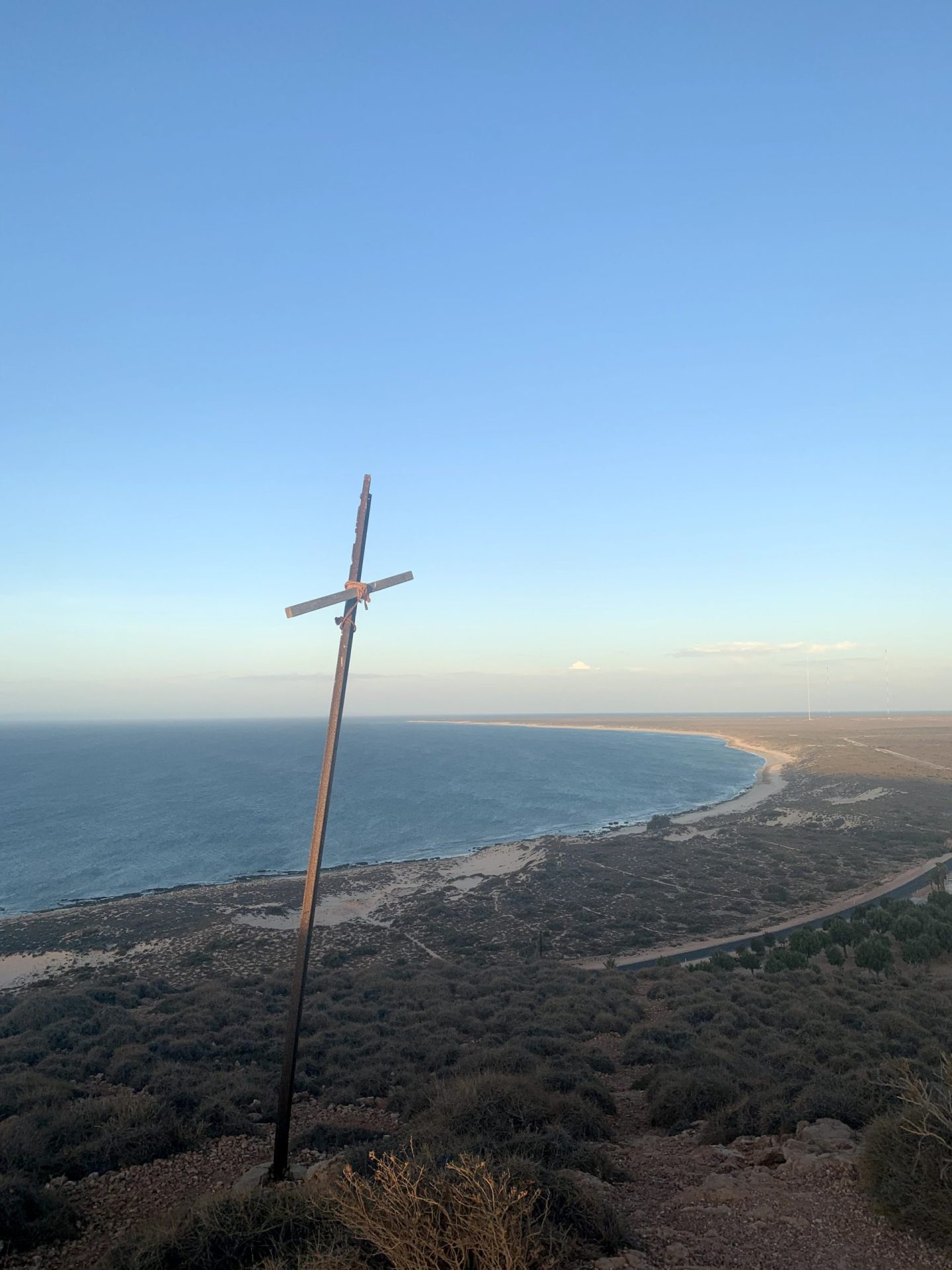 Cape Range National Park
Rugged limestone ranges and local flora and fauna sit alongside the spectacular Ningaloo Marine Park. The contrasting scenery makes the ideal backdrop for hiking, camping, and exploring.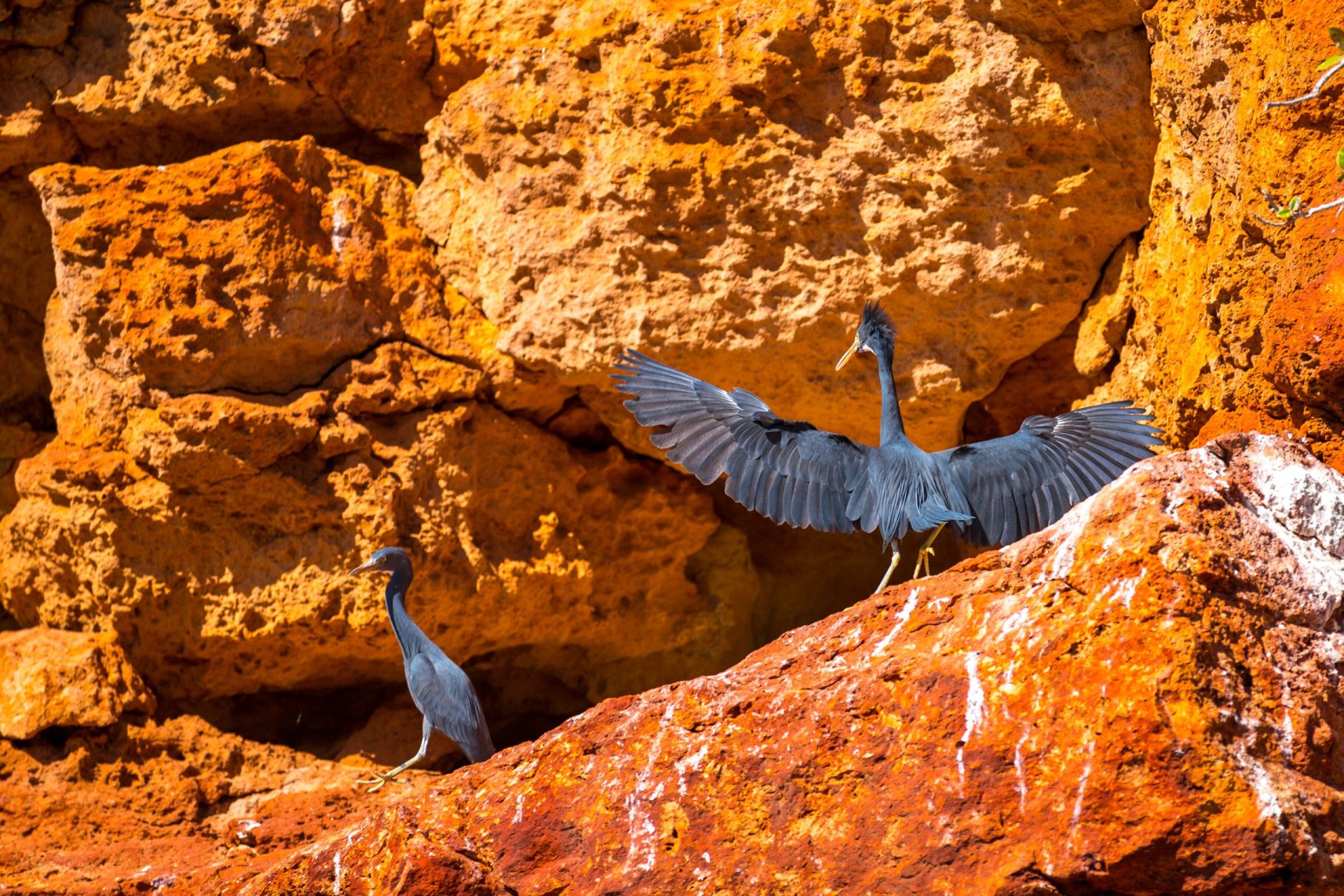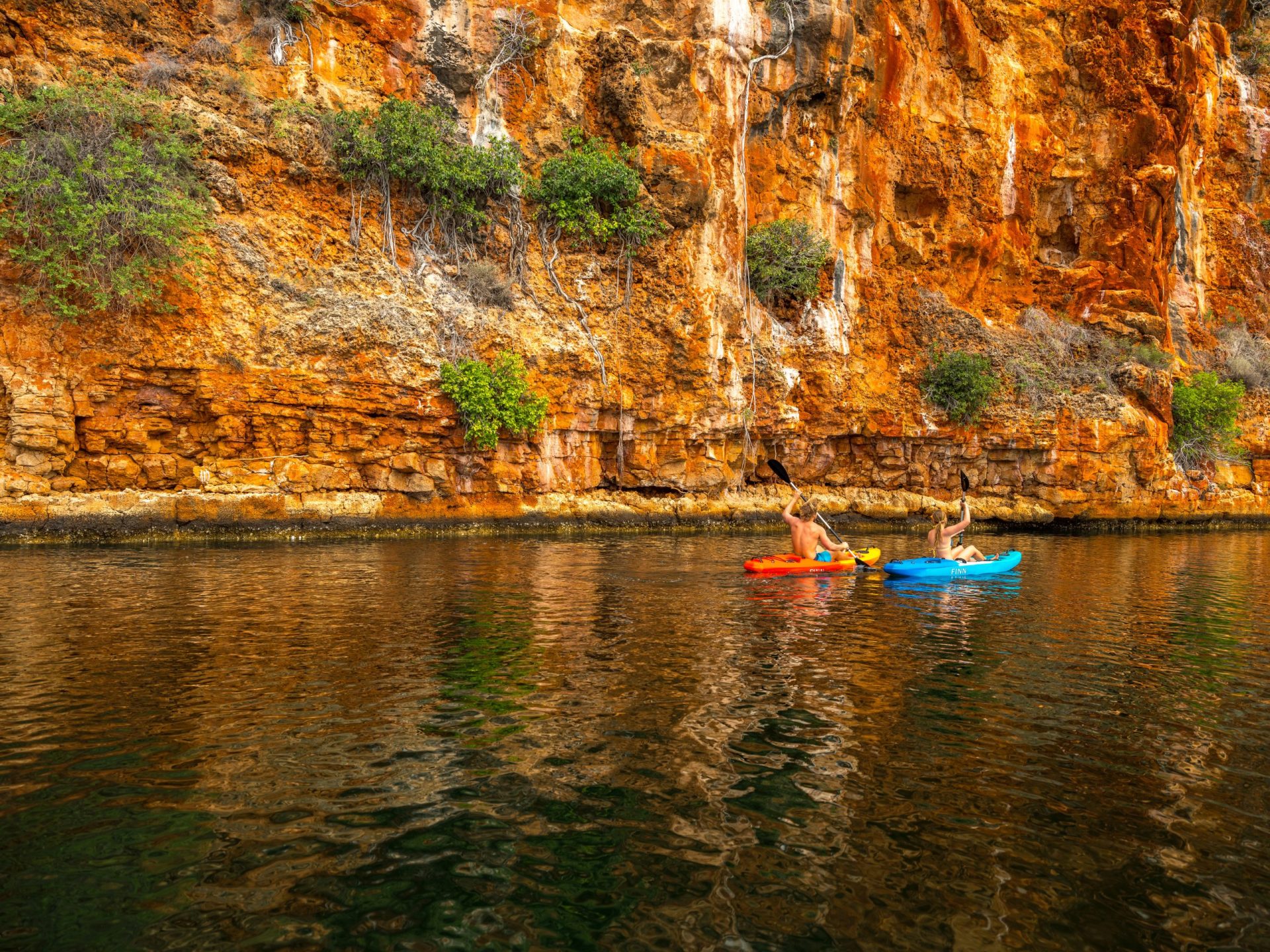 Mildura Wreck
The SS Mildura was shipwrecked in 1907 during a cyclone. Originally a cattle steamer, this shipwreck now rests 90 metres from shore, and can be seen when the tide is low. You can see it from the tip of the North West Cape.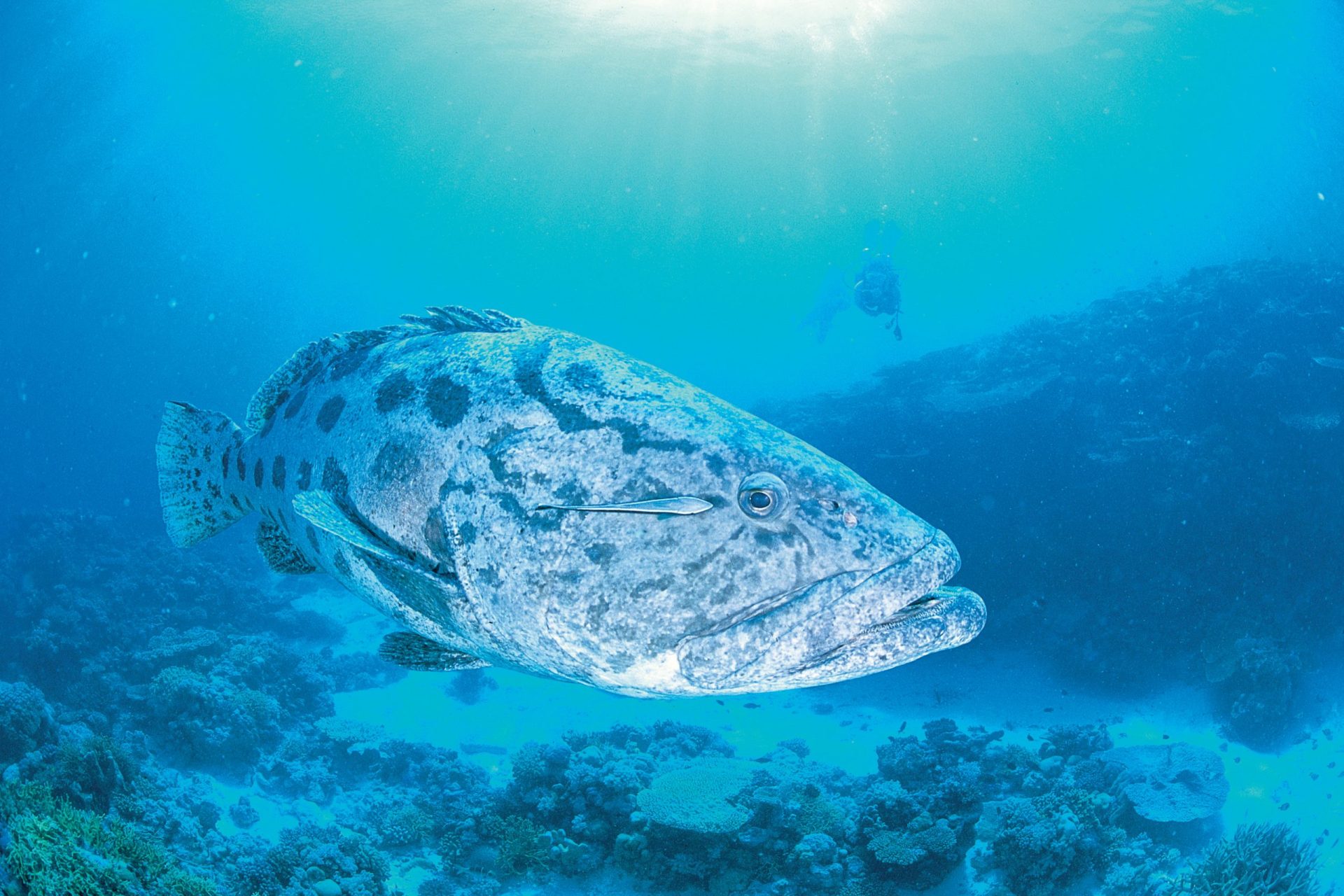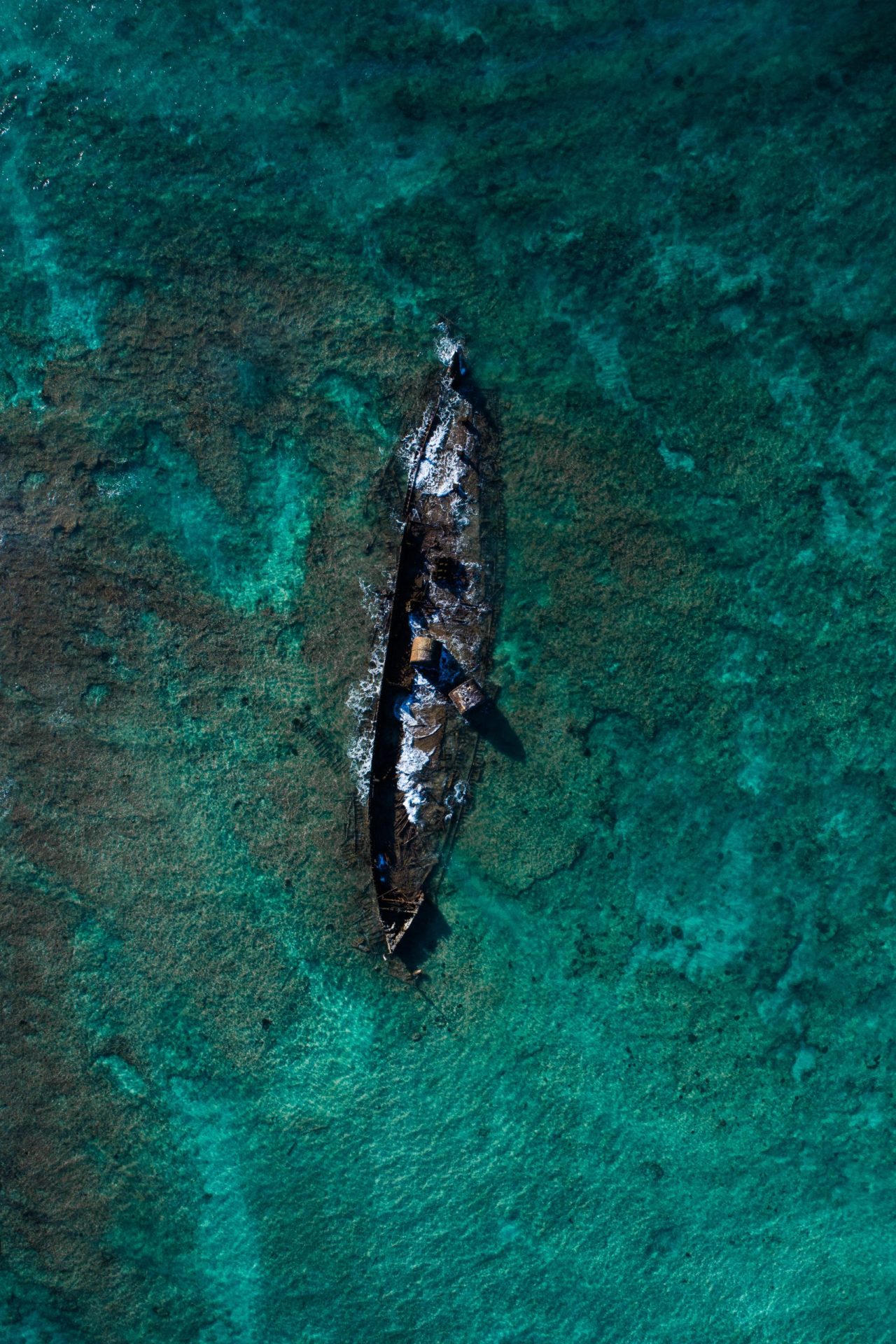 Exmouth Townsite
The town of Exmouth is a laidback and relaxed place, with an abundance of accommodation options. Use the town as a base to access all of the Exmouth attractions.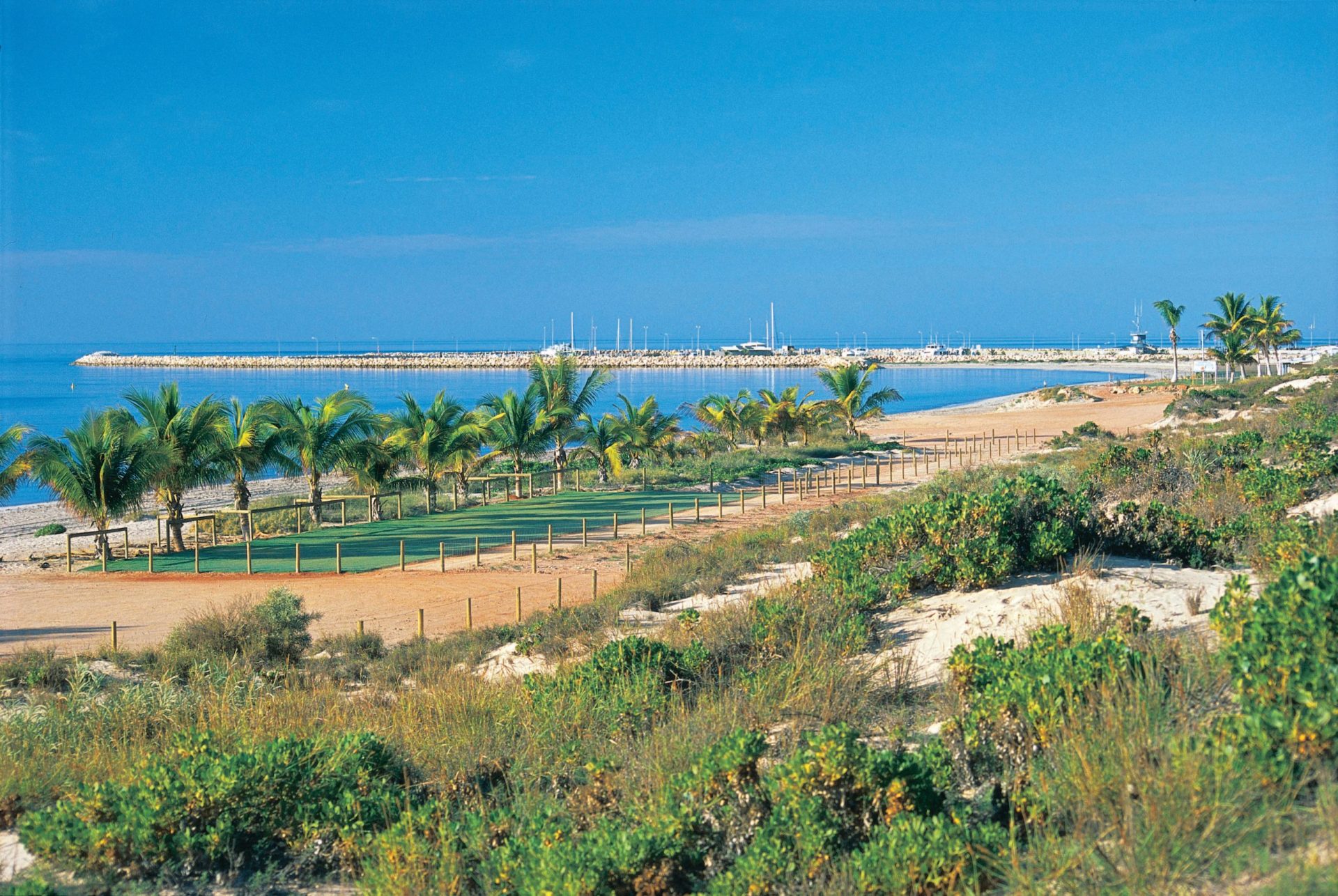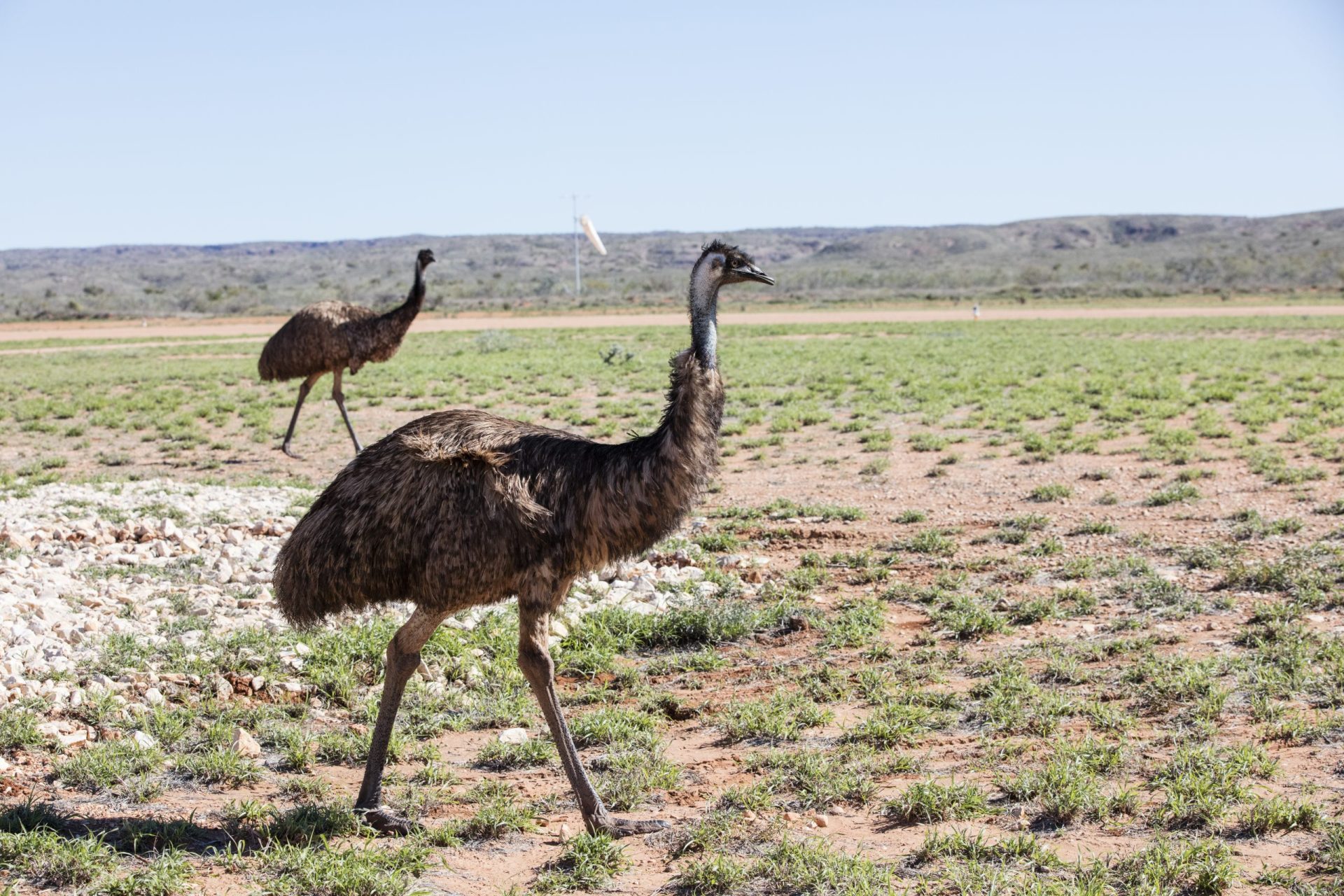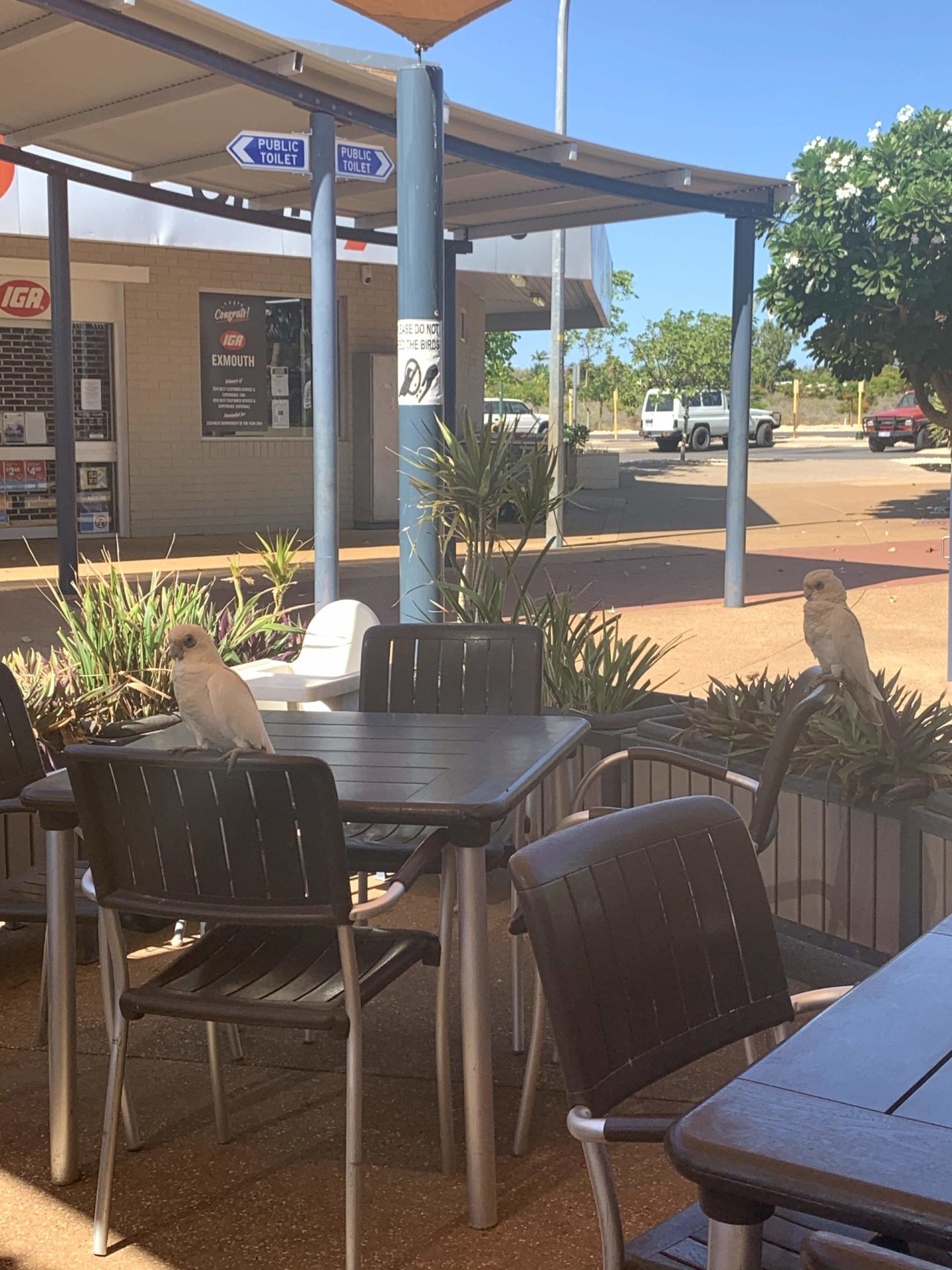 Oyster Stacks
A fantastic snorkelling location, the Oyster Stacks are a group of islets covered in oysters. Part of the Ningaloo Marine Park sanctuary zone, snorkelers can marvel at the Oyster Stacks from a distance, but please don't touch!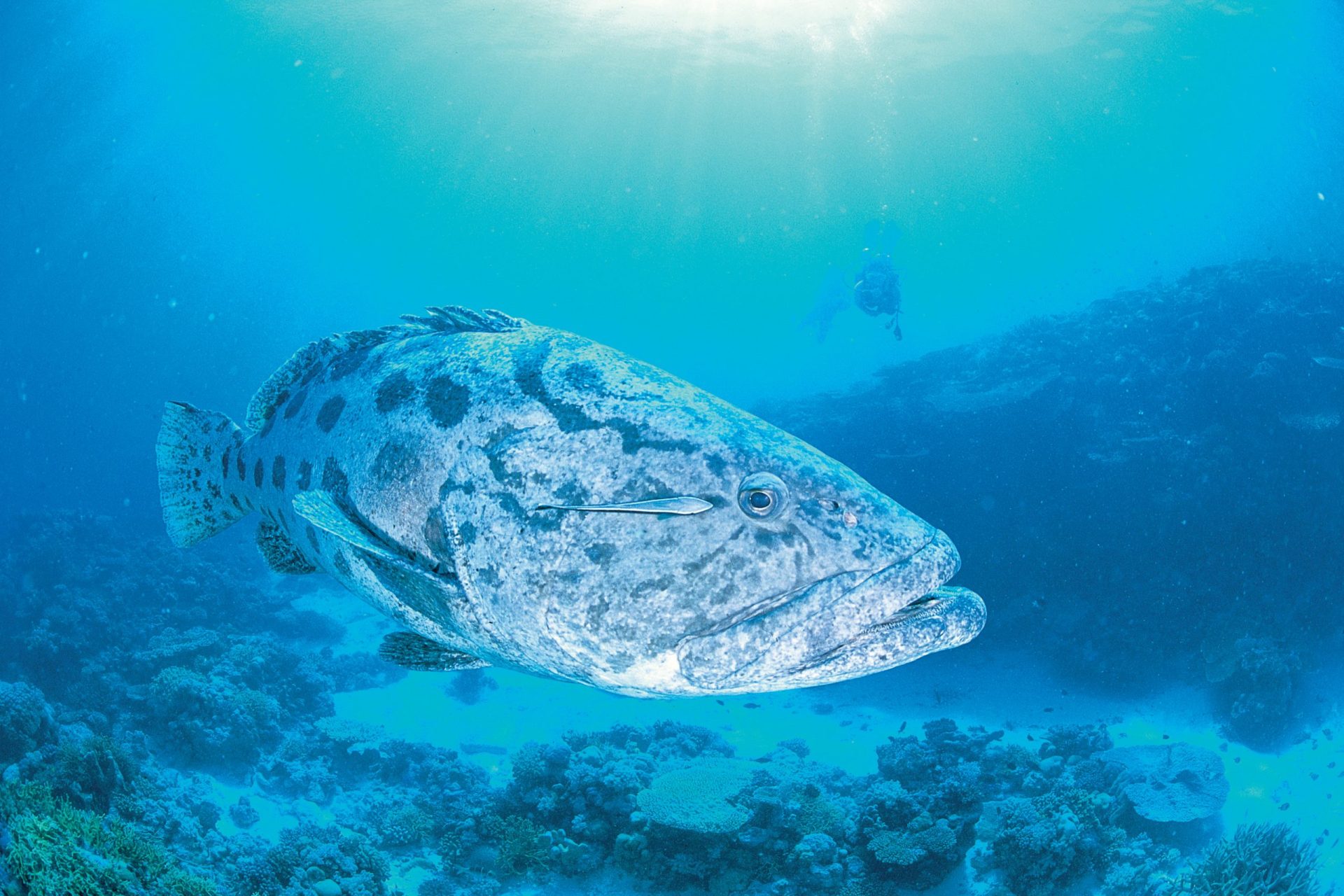 things you need to know about exmouth
More info
The Ningaloo Reef's plankton-rich waters attract friendly whale sharks to the area to feed and frolic in the calm coral reef teeming with fish, turtles, manta rays, dolphins and other marine life. The largest fish in the ocean, whale sharks are gentle giants that can grow up to 12 meters long. Feeding on plankton, they are slow-moving swimmers, docile in nature. Large numbers reliably frequent the waters off Exmouth annually every March to August when the waters are abundant with plankton triggered by an annual mass coral spawning in March and April.
Above water, the backdrop to this spectacular coral coastline is one of vast blue skies and rugged red ranges, a nature lovers paradise begging to be explored. The red-earth land of Cape Range National Park covers some 50,581 hectares. With its majestic limestone cliffs, breathtaking deep canyons, pristine deserted beaches and surrounding dunes, it is home to a myriad of flora and fauna. Wallabies, birds, goannas and the illustrious Emus (who are often found wandering down the main street of town) are commonly sighted, as well as a unique collection of curious cave-dwelling animals.
The township of Exmouth is ideally situated to explore the region. Accommodation options are varied, with everything available from bespoke barefoot luxury glamping experiences and deluxe oceanfront resorts. Through to more basic self-contained apartments and cost-friendly shared accommodation.
The town's locals are another star attraction, serving up laidback Australian hospitality. Stop and have a chat and you may find out their secret local spot to go fishing or watch a mesmerising sunrise or sunset. Our favourite view is the sun dipping into the Indian ocean, an epic way to end a spectacular and unforgettable day.
Exmouth's rich history
The people
The people
The Ningaloo Reef and Cape Range Peninsula have an ancient and enduring association with the Aboriginal people of the North West Cape in Western Australia, dating back over 30,000 years. The region remains of immense cultural importance to the identity and spirituality of the traditional owners and their descendants. The Cape Range Peninsula is also of extreme archaeological significance for understanding Australia's early human settlement, yielding some of the earliest dated evidence for the specialised use of marine environments.
The word "Ningaloo" is Aboriginal in origin, with various meanings in different dialects. In Yinikurtira* West Thalanyji* Junigudira*, "Ningaloo" means "deep water." In other language groups, it denotes a promontory of high land that extends into the sea (the Yinikurtira country is sometimes described as being West Thalanyji*Talanji*Junigudura* depending on the academic).
The North West Cape and Cape Range Peninsula were inhabited by the people known as Yinikurtira. The late Sydney Dale was the last of the original old people from the North West Cape Area, recognised as a Yinikurtira and a Thalanyji man. The North West Cape Exmouth Aboriginal Corporation also takes responsibility for the Legacy of the late Sydney Dale to make sure the truth and his wishes are never changed.
things to do and see in Exmouth
Exmouth
Things to see in Exmouth, WA
Whether you're visiting for a few days or staying a while, there is always something to explore in and around Exmouth! Apart from whale shark, humpback whale & manta ray tours, there are plenty of other activities on offer during your stay, such as scenic flights, glass bottom boat trips, scuba diving, kayak trips & hire, surfing lessons & hire, fishing trips, the informative Yardie Creek Boat Tour even land based safaris.
Want to explore on your own? There are plenty of fantastic places in the National Park where you can snorkel the stunning Ningaloo Reef straight from the beach. Famous spots include Turquoise Bay, Oyster Stacks and Lakeside. If you're looking to stay dry for a day, there are multiple walks available in Cape Range. Mandu Mandu Gorge Walk for magnificent views back over the Reef, Yardie Creek Trail to spot black-footed rock wallabies and Badjirrajirra Walk to name a few.
Be sure to take plenty of water and be careful when visiting during the summer months. Sunset drinks at Vlamingh Head Lighthouse, fishing off the beach, watching turtles from the nesting beaches and checking out the new Ningaloo Aquarium and Discovery Centre are a few more things to add to the list.
To explore the Ningaloo Marine Park and the Cape Range National Park, a car is a must. Vehicles can be hired from the usual hire companies; Avis, Hertz, Budget, Europcar and also local business, Allens Car Hire. A trip down to Coral Bay is always recommended if you have the time, incredible snorkelling from the bay and with one of the best bakeries around, it is definitely worth the hour and a half drive from Exmouth.
Eat, Drink & Stay, Exmouth WA
Exmouth is incredibly lucky to have a wide range of fantastic food venues to cater for everyone's tastes and budgets. During the busier months, reservations are a must. Some of our favourites are:
There is also the Bundegi Beach Shack located right on the beach, Cadillacs Bar & Grill, Blue Lips Fish and Chips, Potshot Bistro, and food vans; Planet Burgers & Amba Falafel.
Whether you're after a resort style stay, backpacker accommodation or something in between, Exmouth has a large variety of accommodation venues in and around the region. During the peak season, be sure to book in early as accommodation can book out well in advance!
Ningaloo Caravan and Holiday Resort
For something a little out of town and closer to the Cape Range National Park, then Yardie Homestead Caravan Park, Sal Salis or campsites in the Park are also available. After something a bit more different? Bullara Station Stay and Girlia Station offer station stays, with a wealth of holiday homes and AirBnB's also available in Exmouth.