While most people who join us on a whale shark or humpback whale tour don't experience seasickness, some of our guests are understandably worried about feeling nauseous when travelling on a boat.
Our large boats are designed to give you a comfortable ride and a positive experience out on the water. If you start to feel off while on board one of our vessels, simply let our friendly staff know and we'll take care of you.
Thankfully, there are several things you can do to minimise your chances of experiencing seasickness and manage seasickness symptoms when they do appear. If you're wanting to swim with whale sharks in Australia, don't let seasickness stop you from having an amazing experience. Knowing how to prevent seasickness before you hop on a boat will help you make the most of your trip.
What is seasickness?
Seasickness – like other types of motion sickness – is a complex physiological response to motion. It occurs when your brain has trouble interpreting the different signals it's receiving from your eyes, inner ear, sensory nerves, feet and other parts of your body.
Common seasickness symptoms include dizziness, nausea and fatigue. You might also experience a dry mouth or excessive saliva, headaches and dehydration.
Seasickness can affect anyone, but you might be more at risk of experiencing the symptoms if you're pregnant, have a family history of motion sickness or if you've got a migraine.
How to prevent seasickness
The good news is there are things you can do before you hop on the boat to prevent seasickness symptoms – and there are also techniques you can use once you're on the boat that help too. It's a good idea to know your options and plan ahead, especially if you have experienced motion sickness in the past while travelling by boat, cruise ship, aeroplane or car.
Here are our top tips on how to prevent seasickness:
1. Be well rested before setting out
Feeling tired or having a poor night's sleep can make you more susceptible to factors that contribute to seasickness. We recommend resting up before you head off on your boat tour – or at least getting a decent night's sleep.
2. Take motion sickness medication
There are a number of medications out there which can help with managing seasickness symptoms including antihistamines. Most motion sickness medication works best when you take it before you start feeling sick – so consider taking it before you hop on board the boat. Keep in mind some medications may cause drowsiness. Speak to your doctor about the best options for your situation.
3. Have some ginger
Research suggests that ginger can help ease motion sickness symptoms. Try having ginger tea in the morning before you get on the boat or bring some crystalised ginger with you to snack on. Not a fan of the ginger taste? You can buy ginger capsules and pills to get the good effects of the root without the taste.
4. Wear an acupressure band
Acupressure bands are adjustable wrist bands that apply pressure to particular points in your wrist to help control nausea. You can wear them as a preventative measure or put them on once you start feeling sick. Some people swear by acupressure bands while others say they're not effective, so find what works for you.
5. Get some fresh air
Getting out on the deck where there's plenty of fresh air can help you feel better. For some people, seeing the movement helps their brain adjust better to the different sensory input. Keeping your mind occupied is also a great way to distract you from any discomfort you might be feeling.
6. Look at the horizon
When you're on a boat tour or ship cruise, focusing on a fixed point like the horizon can help with managing motion sickness. If you can, choose a seat where you're facing forward and can see the horizon clearly.
7. Drink water and avoid alcohol
Seasickness and medications can cause you to become dehydrated, so it's important to keep up your fluid intake. Drink plenty of water, but avoid alcohol as it can make you feel worse. If you've experienced seasickness in the past, we recommend avoiding alcohol for at least 24 hours before your boat tour.
8. Eat something plain
Having a little bit of food in your stomach can help settle feelings of nausea, but go for plain and simple foods like dry crackers or pretzels. Avoid eating a big meal or anything that may trigger nausea prior to getting on the boat, for example spicy and greasy foods can contribute to an upset stomach.
9. Be sun smart
Staying in direct sunlight without the right protection can increase your risk of dehydration, which can bring on seasickness symptoms. Be sure to wear a hat, apply sunscreen and drink plenty of water on your trip.
10. Choose your itinerary carefully
Some types of boat tours and cruises will be better for managing seasickness than others. If in doubt, book a tour that goes through calmer waters or has a larger vessel.
Seasickness can affect anyone, but don't let it stop you from having a once in a lifetime experience in the water. If you need any advice about how to prevent seasickness while on one of our tours, don't hesitate to get in touch.
More...
In the pristine waters of Western Australia, a dark yet transformative chapter unfolded, leaving indelible marks on both the marine biodiversity and the societal landscape of the region. From Albany to Exmouth, the whaling industry was a tale of boom that cast a stark shadow over the serene coastal regions, including Norwegian Bay.
Read More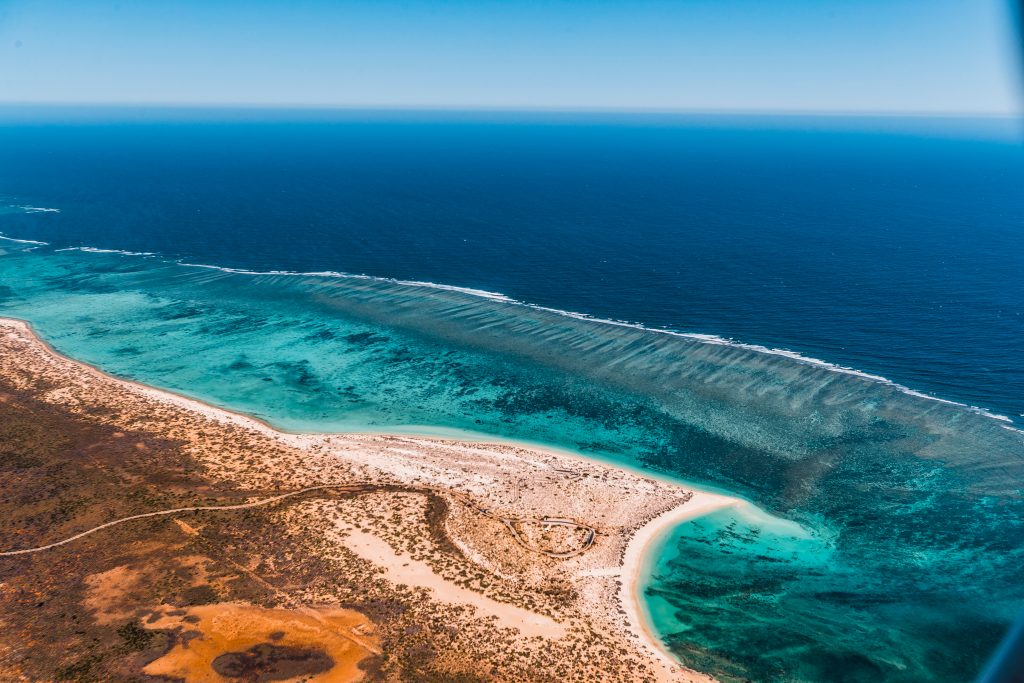 Nestled near the town of Exmouth on the Cape Range Peninsula in Western Australia lies the spectacular Ningaloo Marine Park. This marine sanctuary is home to the Ningaloo Reef—Australia's largest fringing coral reef. Beyond its impressive size, the reef is filled with a diverse array of marine life, making the park a dream destination for…
Read More