Taking a road trip is one of the best ways to see Western Australia and all of its beauty. The drive from Perth to Exmouth is full of incredible stops and this ultimate guide is a great way to make sure you make the most of this trip. Taking 7-8 days to reach Exmouth is the perfect amount of time to see the coast and stop off at some of Western Australia's most breathtaking destinations. 
Prepping for your trip 
There are so many ways you can create your perfect Exmouth road trip. If you want to reach Exmouth in a short amount of time you can skip some stops and drive straight through.
Although, it is important for road health and safety to take breaks and swap drivers, so taking a few days to get to Exmouth is ideal. Avoid driving at night as Western Australia's wildlife come to play on the roads and make it dangerous if you are not well equipped.
Distance
The distance from Perth to Exmouth is approximately 1200 km taking around 13 hours of non-stop driving. The best way to experience this trip is by breaking it up and enjoying the stops along the way. 
What you will need
The best way to experience this trip is by having reliable transportation. Using a campervan is a popular way of saving costs as you can stay in caravan parks along the way and use their bathroom and shower facilities. However, there are some beautiful places to stay at each destination which can't be reached via 2WD cars, or if you're looking at off-roading at some destinations, a 4WD is a great option too. 
When is the best time to go?
The best time to go on your Perth to Exmouth road trip depends on the weather you are looking to enjoy. The most desirable time is from April to September as from April there are low winds and temperatures are warm and sunny. 
Plus, you'll be able to catch whale shark season while you're there (late March - early August). 
Day 1: Perth to Jurien Bay - 219 km (2hrs 23mins)
When you start your Perth to Exmouth road trip there are plenty of places to see and stop in on. The Pinnacles desert, located in Nambung National Park, is around 2hrs 15 minutes from Perth and is home to pinnacles that reach up to 3.5 metres tall. Standard park fees apply when entering and there are toilet stops available as well. There are beautiful beaches perfect for snorkelling, swimming and surfing, making it the perfect spot to stop as you make your way up to Jurien Bay.
While spending the night in Jurien Bay, make sure you visit the Jurien Bay Jetty. It's the second largest jetty in Western Australia with a floating pontoon at the end. 
Day 2: Jurien Bay to Geraldton - 196 km (2hrs 7mins)
Enjoy your drive from Jurien Bay to Geraldton. When you reach Geraldton make sure you enjoy their picturesque beaches, incredible local cafes, the Point Moore Lighthouse and the Oakabella homestead and tearoom.
Day 3: Geraldton to Kalbarri - 155 km (1hr 44mins)
Around 1hr 10min from Geraldton lies the Hutt Lagoon Pink Lake in Yallabatharra. This breathtaking pink lake is an incredibly popular, Instagrammable moment as the colours of the lake range from being bright pink to lilac and an orange/red colour depending on the sun position and cloud cover. 
Continue your Perth to Exmouth road trip by driving 1hr 20min and visiting Natures Window lookout at Kalbarri National Park. The drive back to Kalbarri is around 30 mins and is the perfect place to stay the night. 
Day 4: Kalbarri to Monkey Mia - 398 km (4hrs 5mins)
On day four of your Perth to Exmouth road trip, the trip from Kalbarri to Monkey Mia is 4 hours 55mins, so split that drive by visiting Hamelin Pool for a rest stop. Take a walk on the 200m boardwalk and check out the stromatolites of Hamelin Pool, which are believed to be over 3.5 billion years old (Shark Bay is one of only two places in the world where they exist). Continue on your trip by arriving in Monkey Mia to spend the night. 
Day 5: Monkey Mia">
Day 5: Monkey Mia
Spend the next day relaxing by the beach or take a day trip (around a 20 minute drive from Monkey Mia) to Francois Peron National Park where you can hike the Wanamalu Trail, seeing beautiful views of the coastline and Shark Bay. There are multiple lookouts, snorkelling and kayaking, fishing and camping spots in the National Park so check out the visitor guide and explore the park. Spend the night in Monkey Mia or Francois Peron National Park before getting ready for the next leg of your Perth to Exmouth road trip. 
Day 6: Monkey Mia to Carnarvon - 350 km (3hrs 32mins)
Welcome to Carnarvon, where activities are in abundance. Visit the Carnarvon Space and Technology Museum to learn about the role that Carnarvon played in the manned space program, as well as Australia's satellite communications industry. Also check out the One Mile Jetty and Gwoonwardu Mia (the Aboriginal Heritage and Cultural Centre).
Day 7: Carnarvon to Exmouth - 365 km (3hrs 46mins)
Head out nice and early to reach your final destination, Exmouth. When you reach Exmouth be sure to book one of our Ningaloo whale shark tours. In Exmouth, whale sharks congregate in large groups making swimming with them an unforgettable experience!
You're in Exmouth! Now what? 
So you've finished your Perth to Exmouth road trip. Now it's time to enjoy Exmouth in all its glory. 
Luckily for you, we've crafted the perfect long weekend Exmouth itinerary. Regardless of how long you're spending in beautiful Exmouth, it's guaranteed that there's something for everyone.
More...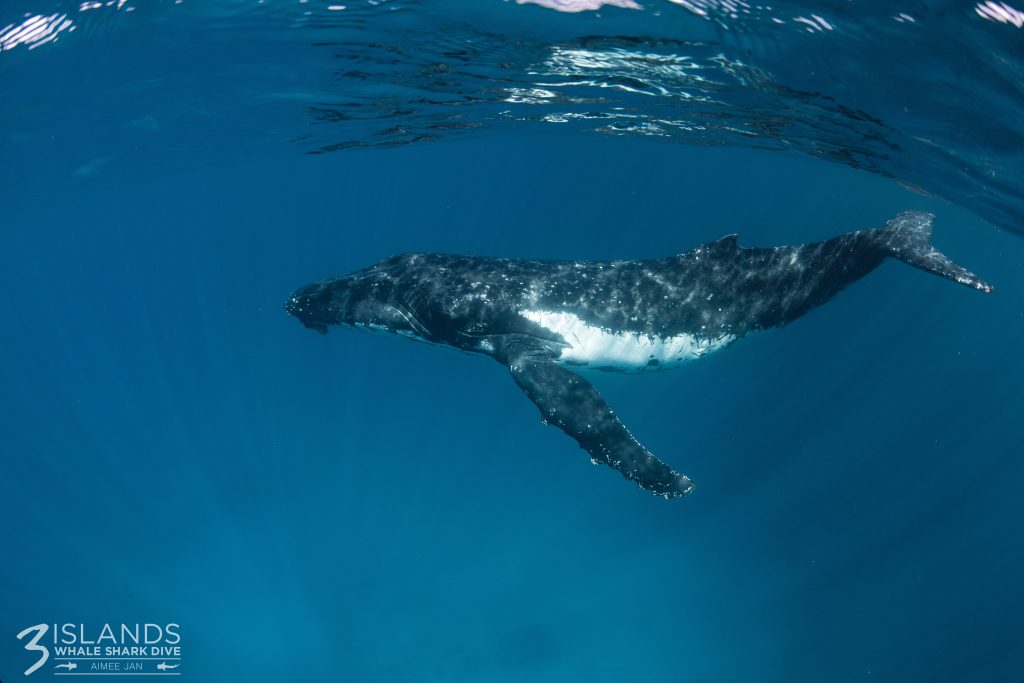 Table of Contents Humpback Whales: Quick Overview The Phenomenon of Humpback Whale Migration The Exmouth Connection to Humpback Whale Migration Swim with the Humpback Whales in Exmouth The captivating journey of the humpback whale holds a mesmerising tale of resilience and survival, a cycle as old as the sea itself. Their annual migration, a feat…
Read More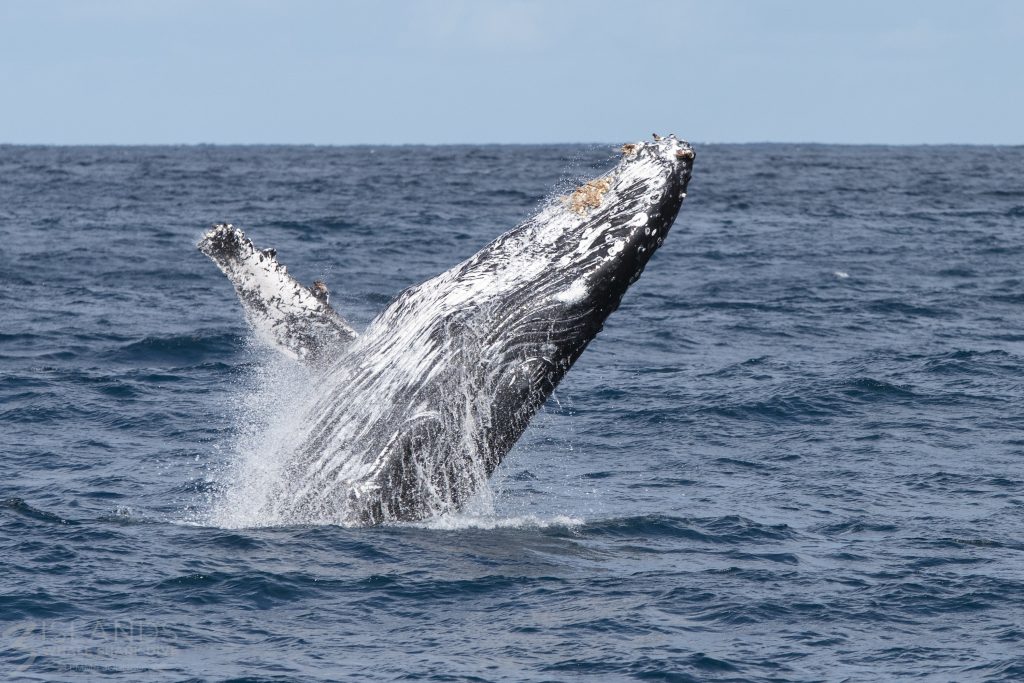 One of the greatest spectacles in the natural world is the annual migration of humpback whales to Australia. Have you ever wondered, "When do humpback whales migrate to Australia", in the hopes of experiencing these magnificent creatures face-to-face? Well, you're in the right place. Table of Contents The timing of the humpback migration The humpback…
Read More