"Is it safe to swim with whale sharks?"
It's a pretty common question - and we get it. The word "shark" generally comes with visions of a jagged fin poking gliding above water, razor-sharp teeth, and the Jaws theme song playing in the distance.
But whale sharks are some of the friendliest creatures you'll come across in that big blue ocean. And if swimming with whale sharks intrigues you but you're just a little bit apprehensive about getting face to face with these gentle giants, we're here to put your mind at ease and help make your very first whale shark swim an unforgettable experience.
Here are all of our top tips on how to swim with whale sharks.
So... is it safe to swim with whale sharks?
Quick answer - yes, absolutely.
Whale sharks are the world's biggest fish. But don't let their wide mouths fool you - they're filter feeders and only eat plankton and small fish so you're safe, even when you're swimming with them in the water.
On average, these big fish will grow around 5-10 metres in length, but despite their big size, they're actually preyed on by Great White Sharks.
They're a largely solitary species but will gather in plankton-rich waters during whale shark season. And while we see around 600 individual whale sharks on the Ningaloo Reef during the season, they are an endangered species. They're pretty mysterious, and even now we don't really have a good idea of how big the global whale shark population is. But the impact of fisheries in addition to the late maturation of the species means the whale shark is endangered, so we've got to make sure we approach all whale sharks with care and respect.
How to swim with whale sharks
Whale shark tours are a fantastic way to get a closer look at the ocean's largest fish in their natural environment. It's definitely a bucket list item that you need to experience at least once in your lifetime!
But it's important to remember that they are wild animals, and should still be treated as such. Treat these gentle giants with respect and you're guaranteed an incredible whale shark swim.
Your guide will run through this during your whale shark experience, but these are the things you should keep in mind before you jump off the boat and into the crystal clear waters of the Ningaloo Reef!
1. Look but don't touch
Touching whale sharks can cause them a lot of unnecessary stress, which is the last thing we want. Keep a 3-4 metre distance from them and, if one of them gets a little nosey and swims towards the group, calmly split down the middle and let it glide on through.
2. Move slowly and calmly
Sudden movements generally don't go down well with many animals, and that includes our whale shark friends. Stay calm and move slowly to ensure they remain relaxed and undisturbed.
3. Don't get in their way
We're passive observers here. We don't want to chase them or get in their way. The best way to get a good view during your whale shark swim is to position yourself at its side, behind its pectoral fin. If the whale shark rolls over, make sure you back away and give it some space.
4. No flash
Don't use flash if you're taking any photos. We have a photographer on every one of our whale shark tours, so you don't have to worry about getting that perfect shot - we'll do it for you!
5. Pay attention to your crew
We've been working in whale shark tourism for a long time, and it's important you keep an eye out for us during your whale shark encounters. We'll keep you safe and let you know what to do in any given situation.
6. Be aware of what whale shark discomfort looks like
Like we said, our experienced team, spotter planes, and safety tenders are keeping constant watch to make sure everything is all good in the water. But it's always handy to be aware of whale shark behaviour and know when to take a step (or paddle) back.
If a whale shark begins to bank (flipping over to present its underside), it's telling you to back off. It can also signal its discomfort by rolling its eyes back. Make the whale shark more comfortable by creating a larger distance between you and it.
Where's the best place to swim with whale sharks?
We may be biased, but the Ningaloo Marine Park in Exmouth, Western Australia is where you want to be. March to early August is the best time to visit as it's whale shark season on the Ningaloo Reef, and is one of the few places in the world that sees whale shark sightings in larger groups.
The Ningaloo Marine Park contains a huge reef ecosystem full of marine life, so you can enjoy that at the same time. See manta rays gliding through the turquoise waters, turtles hatching, and even humpback whales during their annual migration.
Ready to take the plunge?
Swimming with whale sharks should be on everybody's bucket list. Our whale shark encounters on the beautiful Ningaloo Reef in Exmouth are an incredible experience, and a fantastic opportunity to see these magnificent creatures up close.
Explore our itineraries and book now for the whale shark dive of a lifetime. 
More...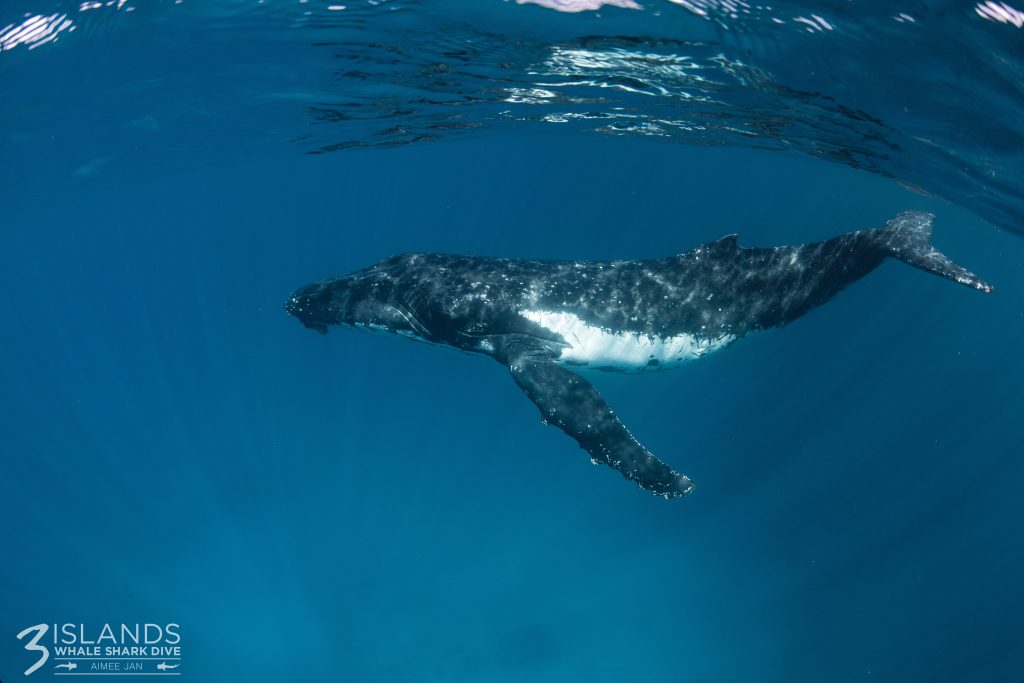 Table of Contents Humpback Whales: Quick Overview The Phenomenon of Humpback Whale Migration The Exmouth Connection to Humpback Whale Migration Swim with the Humpback Whales in Exmouth The captivating journey of the humpback whale holds a mesmerising tale of resilience and survival, a cycle as old as the sea itself. Their annual migration, a feat…
Read More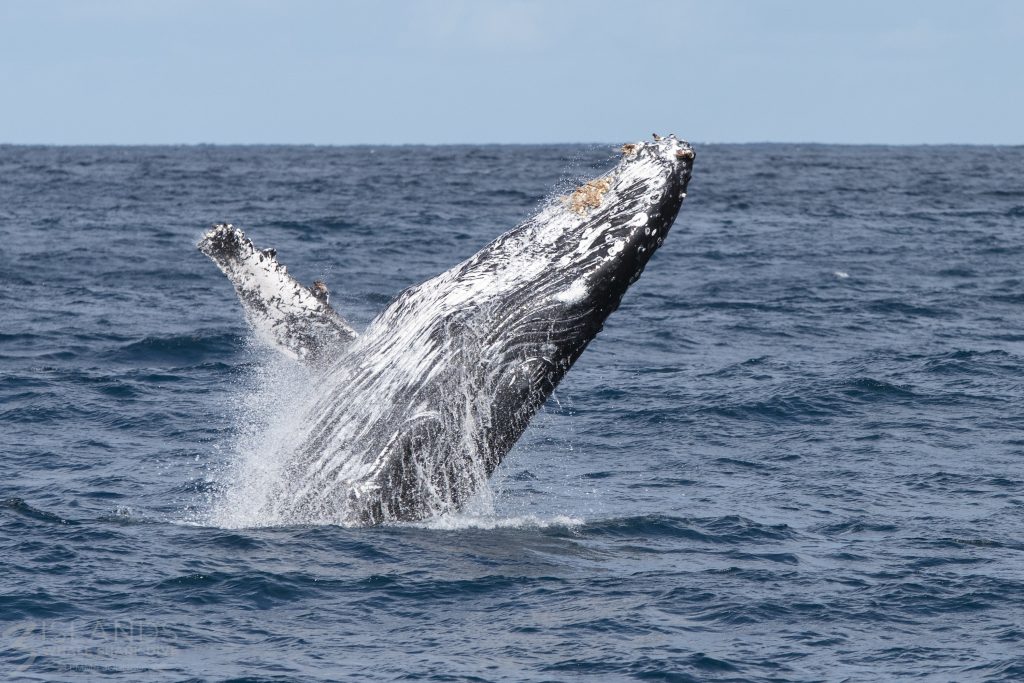 One of the greatest spectacles in the natural world is the annual migration of humpback whales to Australia. Have you ever wondered, "When do humpback whales migrate to Australia", in the hopes of experiencing these magnificent creatures face-to-face? Well, you're in the right place. Table of Contents The timing of the humpback migration The humpback…
Read More