Are you stumped on where to camp in Exmouth? There are some great options that will allow you to relax and have the best holiday possible. Whether you want to camp in a tent, set up your caravan or check straight in to a fully serviced cabin, the options are endless. 
Exmouth
Exmouth is located around a 13 hour drive, or 2 hour flight, from Perth and is home to some of the most exquisite marine life and wildlife in the world. It holds the World Heritage listed Ningaloo Marine Park which is swimmable all year round and is one of only two coral reefs in the world that have formed on the western side of the continent. 
Located within the Ningaloo Coast is Cape Range National Park which holds breathtaking canyons and is surrounded by 50 kilometres of immaculate beaches. Most notably, Exmouth is home to the once in a lifetime experience of whale shark diving. Led by experienced tour guides, you are ensured to have as much time in the water and with wildlife as possible whether you want to swim with whale sharks, humpback whales (conditions must be right), turtles or fish, there is a tour for you. 
The best campgrounds on offer 
Exmouth and the surrounding areas offer an abundance of camping spots whether you are bush camping or seeking a caravan park to set up. You will be no more than a hop and a skip away from a beach with these camping options.
Yardie Creek Campground 
This small campground is located around an hour out of the main town of Exmouth and is a short 20 minute drive from the  walk to the picturesque views of the Yardie Creek Gorge trail. To make the most out of this campground, it is advised that you have a caravan as the ground surface is compacted gravel. Be aware that there is no drinking water or flushable toilets available on the site. While you're at the Yardie Creek Campground, make sure you take advantage of the beautiful scenery by doing the Yardie Nature Walk.
Ningaloo Caravan and Holiday Resort
Whether you're looking for a camping ground, somewhere to park your caravan, an airconned private room or a 4-6 person chalet, Ningaloo Caravan and Holiday Resort is the perfect spot. There are endless activities to do not only in Exmouth and the surrounding area but also within the resort. This resort is equipped with an award-winning poolside restaurant, a 25-metre tropical pool and a modern BBQ eating area. 
RAC Exmouth Cape Holiday Park 
A short 1km distance from the Exmouth town centre is the RAC Exmouth Cape Holiday Park which has cabins, powered and unpowered sites (pet and no pet options), and powered slab sites (suitable for caravans, motorhomes and campervans). Facilities include 2 swimming pools, airport shuttle, recreation room, kids playground, free wi-fi and much more.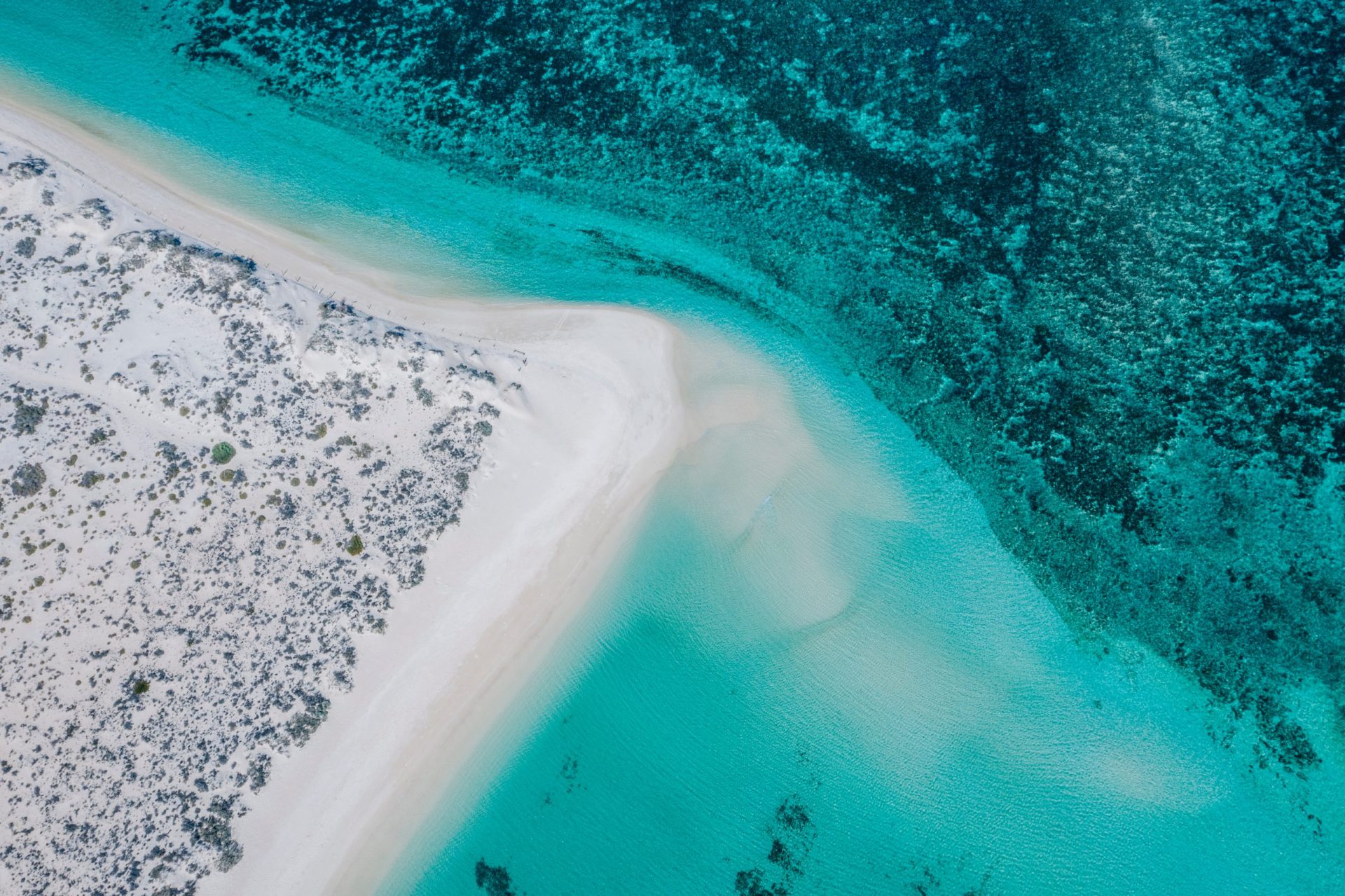 Neds Campground 
If you're looking for a quiet, remote and quaint campground to watch the sunset, launch your boat and enjoy the beach at your fingertips, Neds Campground in Cape Range National Park is the perfect space to set up camp. All campsites are unpowered with a no-flush pit toilet. Generator use is not permitted, nor are campfires or animals. 
Mesa Campground
Mesa Campground is a medium size campground that can accommodate twenty-three reverse-in vehicles. Enjoy the pristine beaches by canoeing or kayaking, fishing, snorkelling or swimming in the crystal clear water. Make note that generator use in the park is permitted from 8am-9pm only. Mesa Campground has no-flush pit toilets and is unpowered. 
Tulki Beach Campground 
Tulki Beach Campground is a small campground located around 60km from Exmouth, adjacent to the Mandu Sanctuary Zone of Ningaloo Marine Park. They hold eleven reverse-in campsites which are unpowered and have no-flush pit toilets. Tulki is the closest campground to Turquoise Bay, which is the perfect spot to spend the day. 
Things to consider 
When doing your research on where you would like to set up your camp, take into consideration what your needs are, what you are bringing and where you want to explore. Campgrounds that are located in Ningaloo Marine Park are often smaller in size with little to no power, and you must adhere to the National Park rules. The perks are that you have all of the beauties of the National Park at your fingertips with hours upon hours of exploring to do. 
The benefits of choosing to stay in the heart of Exmouth at a caravan park is that you have electricity, flushable toilets, pets are allowed and you are a short walk from the beach. Make sure to plan your trip in advance and take into consideration what will best suit your trip wants and needs. 
Important things to pack
When packing for a camping trip make sure that you have the following:
For remote/tent camping
Start by making a list for essential items such as cooking utensils, bedding, clothing, toiletries, and firstfirst aid. More importantly, as you will be camping remotely, be sure to pack extra water, tools for vehicle repairs and maintenance, tyre repair equipment, extra fuel and oil, and a spare tyre. 
For Caravan Parking 
Whether you are parking in the National Park or a Caravan Park, be sure to create a breakdown of activities you wish to partake in and start your list from there. The beauty of a caravan is that you have a kitchen and sleeping area already set up so when you get to your destination you have less of a hassle. Tarps are a great extension for your caravan so you have an area outside to set up chairs and shade. Include portable speakers and camping torches to create a cozy vibe. 
While you're in Exmouth…
Have you planned your activities? Make sure to book in a whale shark dive or humpback whale tour in Exmouth. Seeing these magnificent creatures in the wild is a once in a lifetime experience, and there are several different tours to choose from. Book a tour today!
More...
In the pristine waters of Western Australia, a dark yet transformative chapter unfolded, leaving indelible marks on both the marine biodiversity and the societal landscape of the region. From Albany to Exmouth, the whaling industry was a tale of boom that cast a stark shadow over the serene coastal regions, including Norwegian Bay.
Read More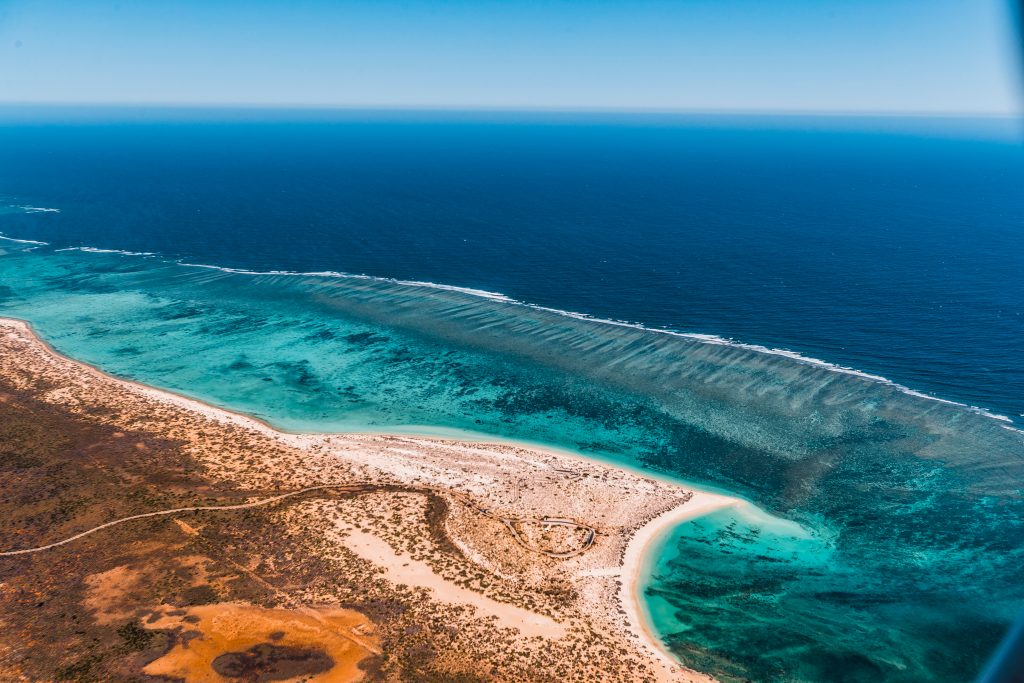 Nestled near the town of Exmouth on the Cape Range Peninsula in Western Australia lies the spectacular Ningaloo Marine Park. This marine sanctuary is home to the Ningaloo Reef—Australia's largest fringing coral reef. Beyond its impressive size, the reef is filled with a diverse array of marine life, making the park a dream destination for…
Read More