Tour guides are a special breed. Generous, capable, bursting with local knowledge and yes, they've got the keys to the kingdom you want to see. 
Today we'll have a look at why having a tour guide for your next trip is so valuable. Sure it's tempting to go it alone, but what happens when the phone signal cuts out and you can't google that burning question you had, or find your way back after getting lost? 
There are plenty of reasons why a local tour guide can make all the difference to your next getaway; here are eight benefits of a tour guide to mull over while you plan that escape.
1. Safety first 
If you're coming in from overseas - welcome. To the rest of you, howdy. 
Australia is, by and large, a safe place to visit. But like anywhere in the world, it has its dangers. While it might seem tempting to take the day to drive out into the outback or rent a boat for some solo fishing or snorkelling, it's always advisable to have a local guide with you. While wild stories of snakes, spiders, and little critters are sometimes over-exaggerated - it doesn't take away from the fact that Australia can be a wild place where nature rules. 
When you're travelling in Western Australia, the benefits of a tour guide when it comes to safety should not be overlooked:
Knowledge of local animals and their behaviour 

Assistance in finding the right walking trails 

Understanding how much food and water to bring 

First aid training
2. Local knowledge and expertise 
When you're travelling to a new region or country, it's easy to fall into the tourist trap and end up visiting all the popular sights, staying in the same hotels and eating at the same restaurants as the rest of the rabble. 
But that's not everyone's cup of tea. 
For a truly memorable experience, you might want to crack the surface and go somewhere unique and off the beaten track. To do that, you're going to want an experienced local tour guide who can help you navigate the local area and find the perfect locations. Armed with local knowledge and expertise, tour guides can help you get to the right places at the right time.
3. Listen to stories about the area you wouldn't find anywhere else
When you travel to new places, stories are the most powerful memories that will stick with you. They help piece together your travels and make for the best conversations once you're back home with a glass of wine. But the benefits of guided tours aren't just limited to the tour itself - you may also find yourself connecting with others and learning about their stories. 
Tour guides are not only a fountain of knowledge when it comes to the local area, but they've also got incredible stories that will enhance your understanding of local history, culture, flora, and fauna. If you're after an unforgettable experience, the benefits of a tour guide who knows the local stories will enhance your experience and understanding of the local area.
4. Quality tips when it comes to the activity at hand
Whether you're hiking through the red gorges, exploring underground caves, or going for a swim with whale sharks Australia is brimming with exceptional nature. But while hiking might be a straightforward activity, swimming with whale sharks isn't exactly your average everyday activity. Far from it. Unless you've done it many times before and have the equipment on hand, without a qualified local guide, such activities are just out of the question.
5. Increased chance of success 
Finding the right tour companies while on holiday can be tough - especially if you're not familiar with the local area. Not only that, but ensuring the experience or activity is successful can also be a challenge.
After all, Google is only so helpful in explaining how and where to search for whale sharks. Basically, without experienced tour operators, how would you find those whale sharks? Here at Three Islands Whale Shark Dive, you can have peace of mind that our dedicated spotter plane will locate the best attractions for you in advance.
6. Added support 
Not all tours are made easy. In fact, some are quite challenging - especially if it's your first time. Tour guides aren't just exceptional at their job of facilitating a safe and memorable experience, they are also very helpful when it comes to following through with the activity. Whether it's encouraging you to take the next step or dive a little deeper, tour guides are masters in providing helpful support to those around them.
7. Special access
These days tourism isn't just about seeing the things that everyone else is seeing. It's about finding those places that aren't so popular or frequented. It's about exploring the unknown. With a private tour guide, you get special access to areas you might not typically get to see on your own, but also a chance to explore the local habitat and indigenous culture. 
For example, some destinations around Western Australia require special permits to enter. Tour guides will ensure you're able to gain access without disturbing local communities. 
8. Convenient
Going on holiday can be an unforgettable experience. And with plenty of wild and intensive activities out there, you might be in the market for a bit of special treatment. Convenience isn't something you always think about when you're travelling Australia's wild outback with a dusty car, but that's a major misconception. 
Here at Three Islands Whale Shark Dive, our tour operators have ensured everything from pickup to drop-off is taken care of. Whether that's a scrumptious morning tea, delicious buffet lunch, afternoon tea or a complimentary glass of champagne on the drive home - you can rest easy knowing your tour is in safe hands. 
For more on our award-winning tours, visit our homepage or give us a call to find out more.
More...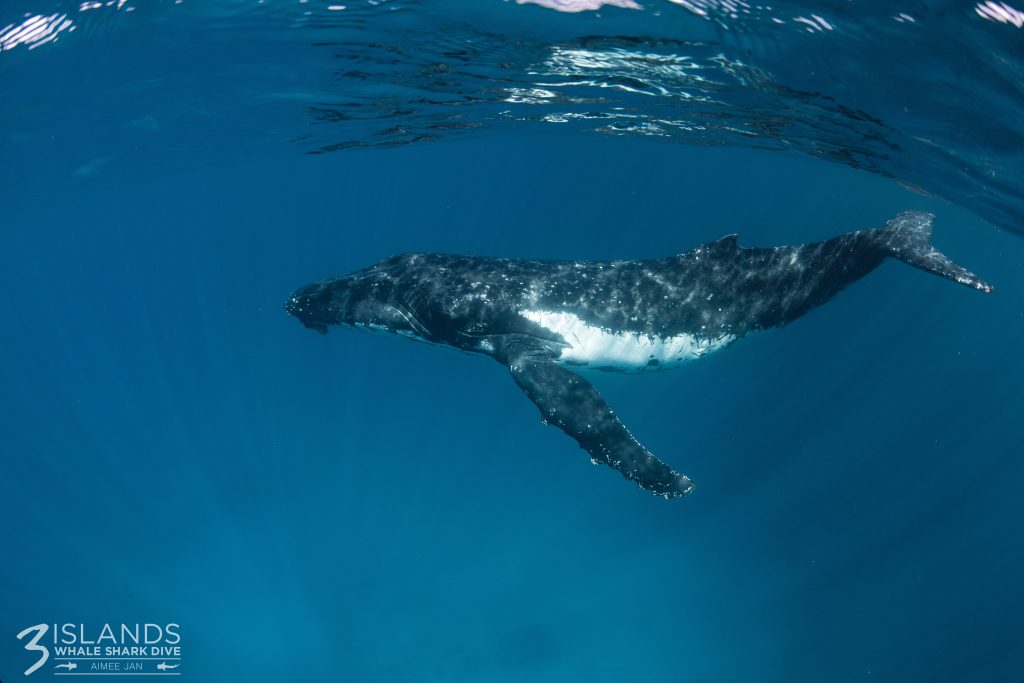 Table of Contents Humpback Whales: Quick Overview The Phenomenon of Humpback Whale Migration The Exmouth Connection to Humpback Whale Migration Swim with the Humpback Whales in Exmouth The captivating journey of the humpback whale holds a mesmerising tale of resilience and survival, a cycle as old as the sea itself. Their annual migration, a feat…
Read More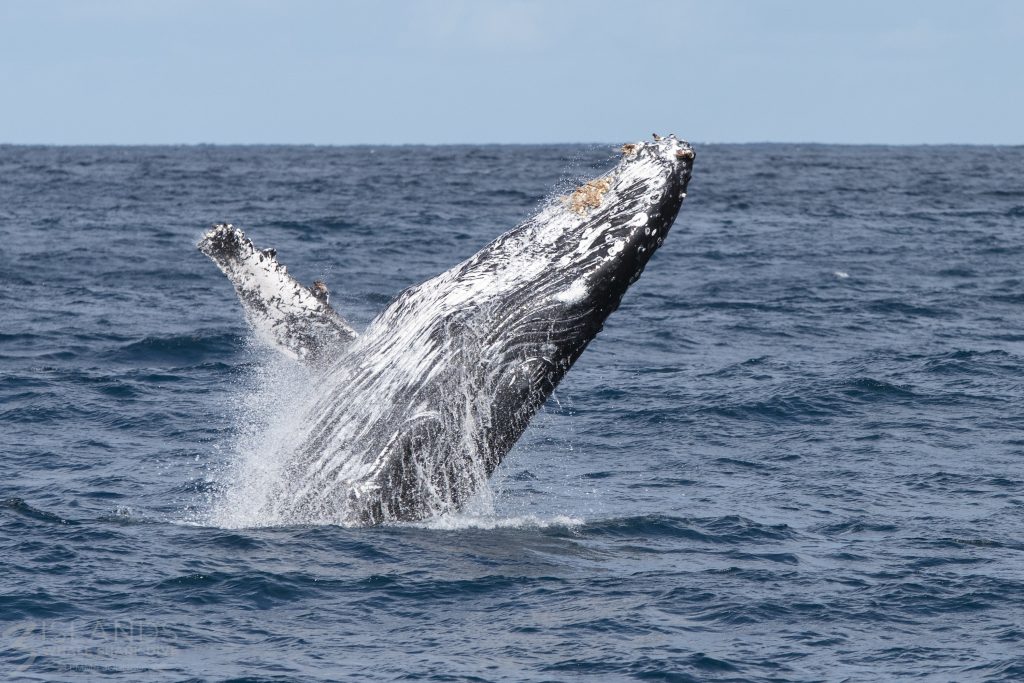 One of the greatest spectacles in the natural world is the annual migration of humpback whales to Australia. Have you ever wondered, "When do humpback whales migrate to Australia", in the hopes of experiencing these magnificent creatures face-to-face? Well, you're in the right place. Table of Contents The timing of the humpback migration The humpback…
Read More