Booking a trip often comes with a lot of questions such as; the best time to go, where to visit, where to stay and what to do! If you're organising a trip to Exmouth WA, the most popular thing to do is watch or swim with whale sharks. But when is the best time to go? What should you bring and what should you expect? Look no further, we have all of your questions answered. 
What are whale sharks?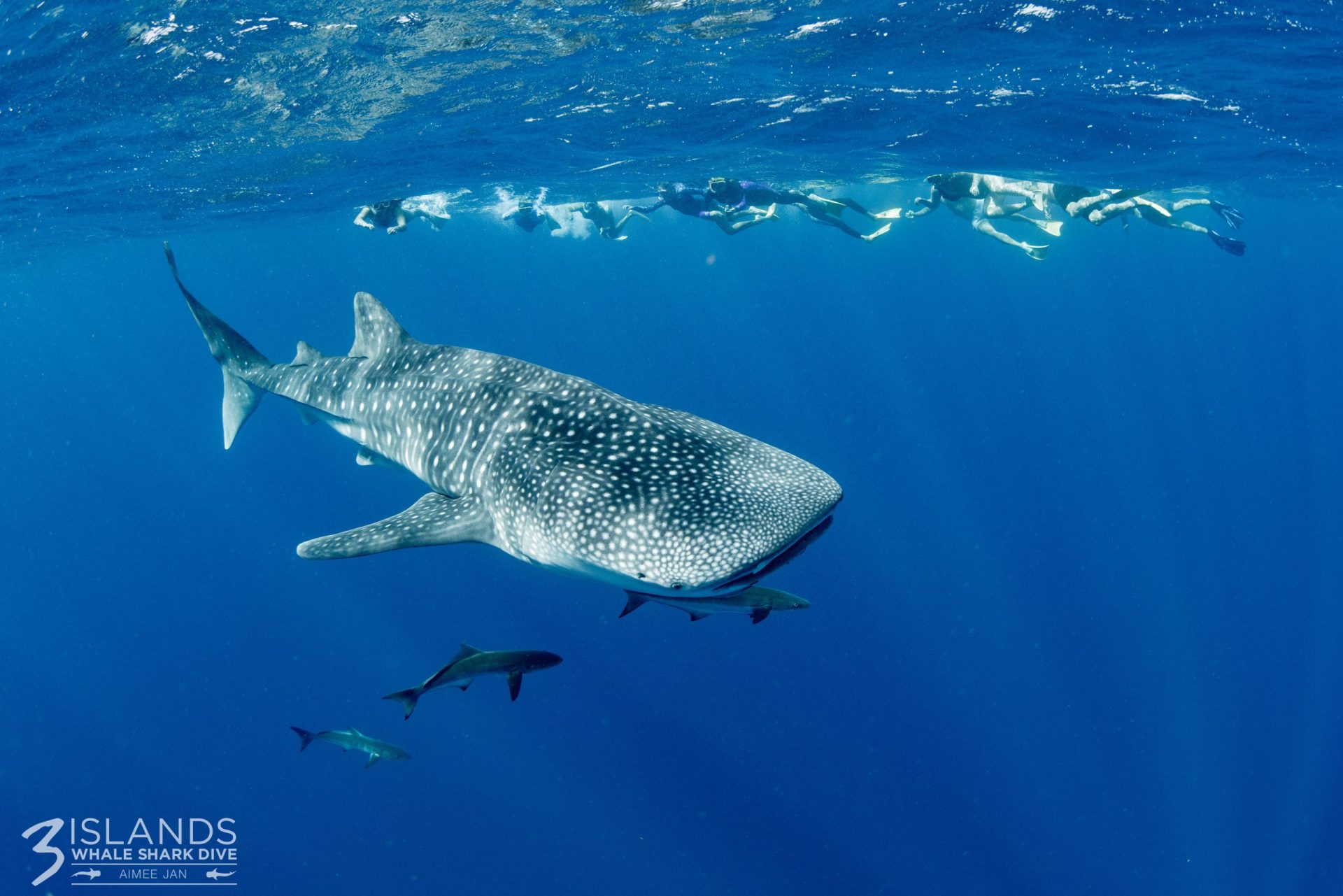 Whale sharks are the largest shark in the ocean. They are often coined as 'gentle giants' as they feed on plankton and are one of the most docile species of fish. These make them very safe to swim with and no real danger to humans when following tour guide protocols. These fascinating creatures are humongous, growing up to 20 metres long and often weighing over 20 tonnes. Whale sharks have a flat head, blunt snout and very small eyes. Their white spots along their dark grey body give them a very distinct and unique appearance as well as their gigantic mouth which measures around 1.2 metres across. 
When is the best time to see whale sharks?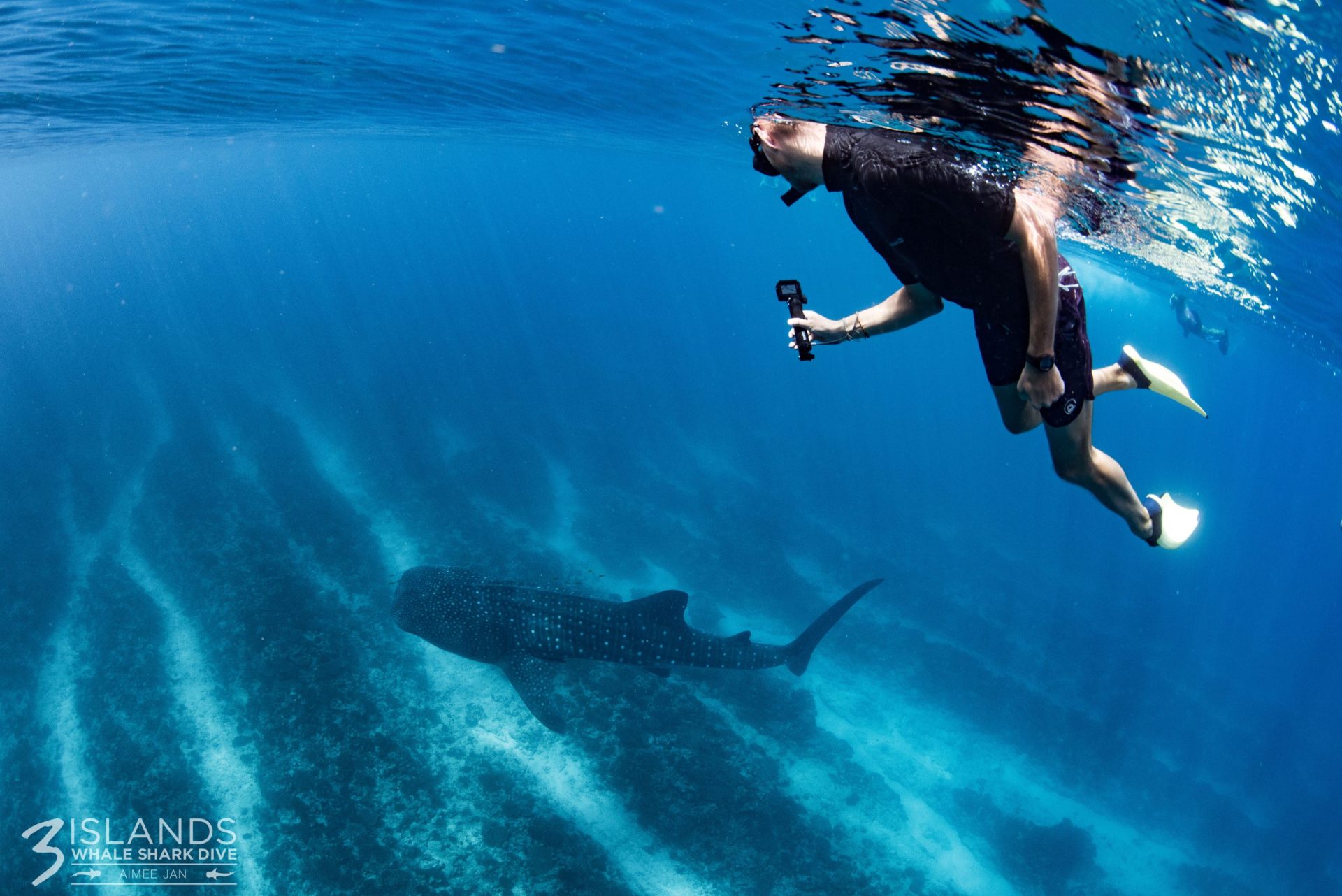 If you're looking for an unforgettable family experience and you want to get away from wet and cold Perth during the autumn/winter months, Exmouth is the perfect getaway. The whale shark season in Exmouth starts in March and runs through till August (If you are looking to book in September check in with your tour provider as it depends on temperatures at the time whether you will catch them).
Can I see more than just whale sharks?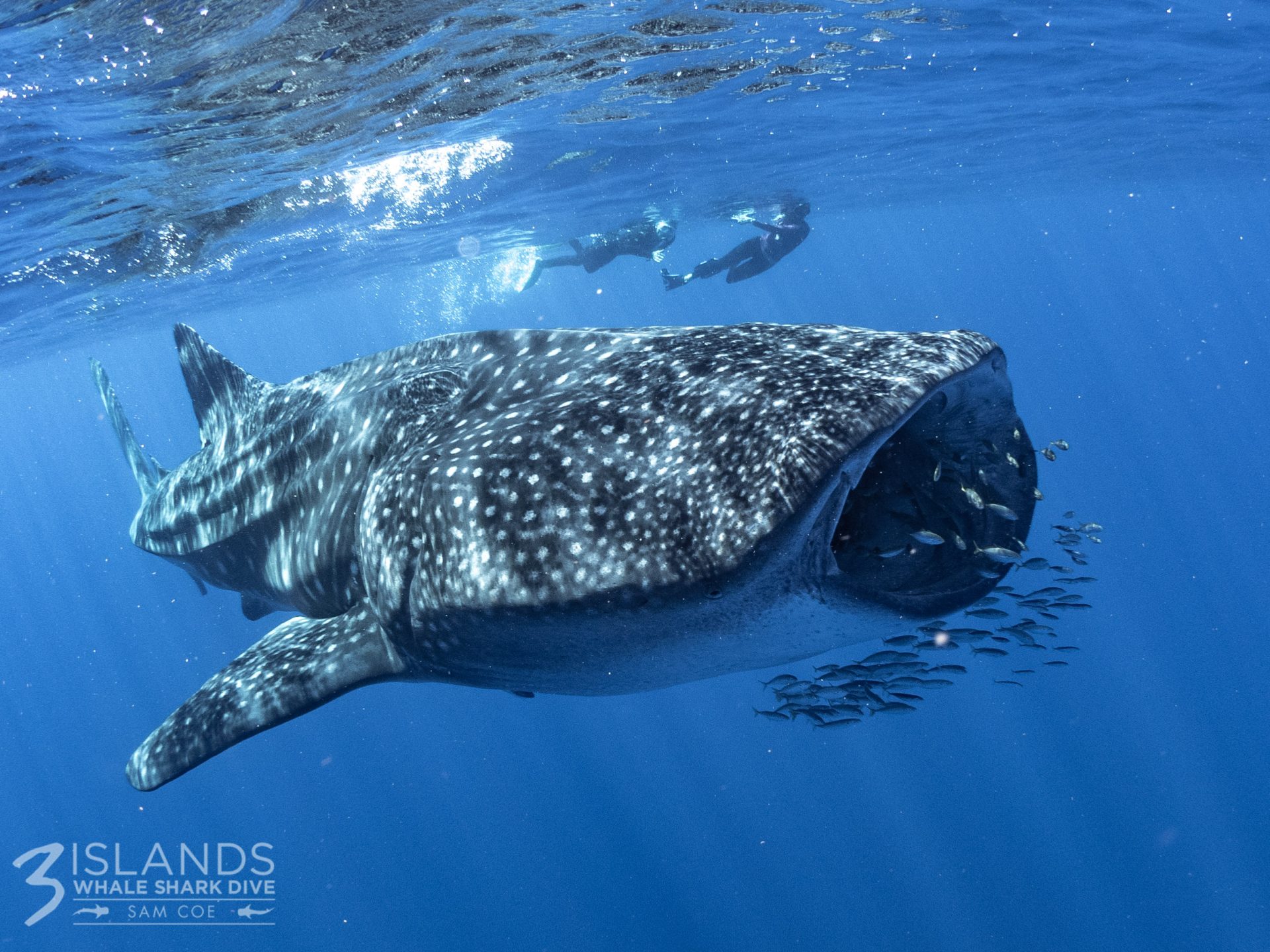 The answer is absolutely yes! If you book your trip between June and October you will be able to see humpback whales during their annual migration from Antarctica. With an estimated 40,000 whales making their way through Ningaloo you are bound to play games to spot the whale whilst on a tour or on the shore. You will also be able to spot manta rays, bottlenose dolphins, dugongs and turtles so keep your eyes peeled on the water. The best place to see sea life when not on a guided tour is in the Ningaloo Marine Park.
Why should you visit Exmouth?
Exmouth is the perfect escape from reality. Not only does Exmouth offer guided tours, it offers incredible experiences, the chance to see amazing creatures, and create lasting memories. Whether you are looking to enjoy a relaxing holiday, go for a snorkel in their pristine, crystal clear waters or go on the best tours with incredible tour operators, Exmouth has it all. Three Islands Whale Shark Dive host award winning whale shark tours guaranteeing you will have an incredible day out on the open water. You can choose from the following tours:
Whale Shark tour & Whale Shark & Ningaloo Reef tour - snorkel with the gentle giants, enjoy morning tea, a buffet lunch and afternoon tea paired with local beverages. If there is time you will finish the day with a reef snorkel. 

Humpback Whale tour - Get the chance to swim with a humpback whale, they are very curious creatures! You will also be supplied with morning tea, a buffet lunch and afternoon tea paired with local beverages.
Why should you visit as a family?
Exmouth is the perfect family destination especially if you love adventure, snorkelling and just having fun. Children love to learn, discover and participate in things that adults enjoy as well. The cold months can often bog us all down so picking everything up and heading up north to a sunny paradise is the perfect option. Activities that the whole family can get involved in include:
Snorkelling in the Ningaloo Reef

Kayaking or stand up paddle boarding 

Whale Shark and Humpback Whale tours 

Boat tour around Yardie Creek 

Ningaloo Aquarium and discovery centre 
What should you bring?
On the day of your guided tour be sure to pack the following items:
Towel and bathers

Dry clothes and a warm jacket (It can get quite chilly on board)

Snorkelling gear (You can also hire gear)

Hat and sunglasses 

Sunscreen (be sure to reapply every 2 hours)

Sea Sickness medication (make sure it's non drowsy)

Comfy shoes for the journey (ones that are easy to slip on and off)
What should you expect?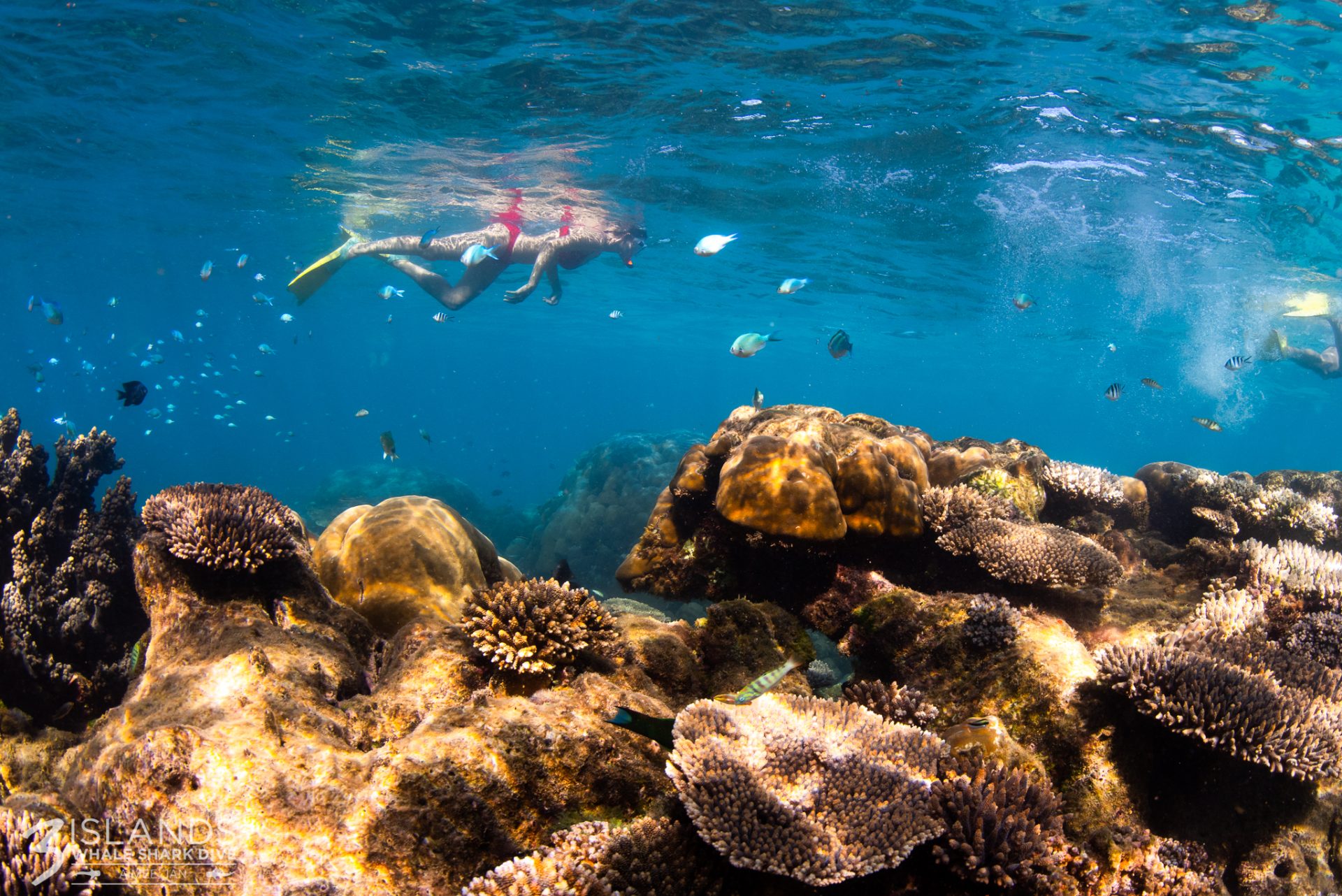 When embarking on a Three Islands tour expect a once in a lifetime adventure. It's not everyday that you see or swim with these creatures so take it all in and enjoy your day. You are in the hands of incredible tour operators who are there to make sure you have a memorable day. They have Ningaloo Aviation as their eyes in the sky during the whale shark season in Exmouth to spot whale sharks and humpback whales ensuring that you have the best opportunity to swim with the creatures. Safety is their number one priority as they have Naiad boats close by to help out at any moment. 
If by some chance you don't spot any whale sharks during peak season you will be given the option for a free repeat tour, a partial refund or transferable voucher which is valid for 2 years.
To swim with the whale sharks in Exmouth, book our award-winning whale shark tour today!
More...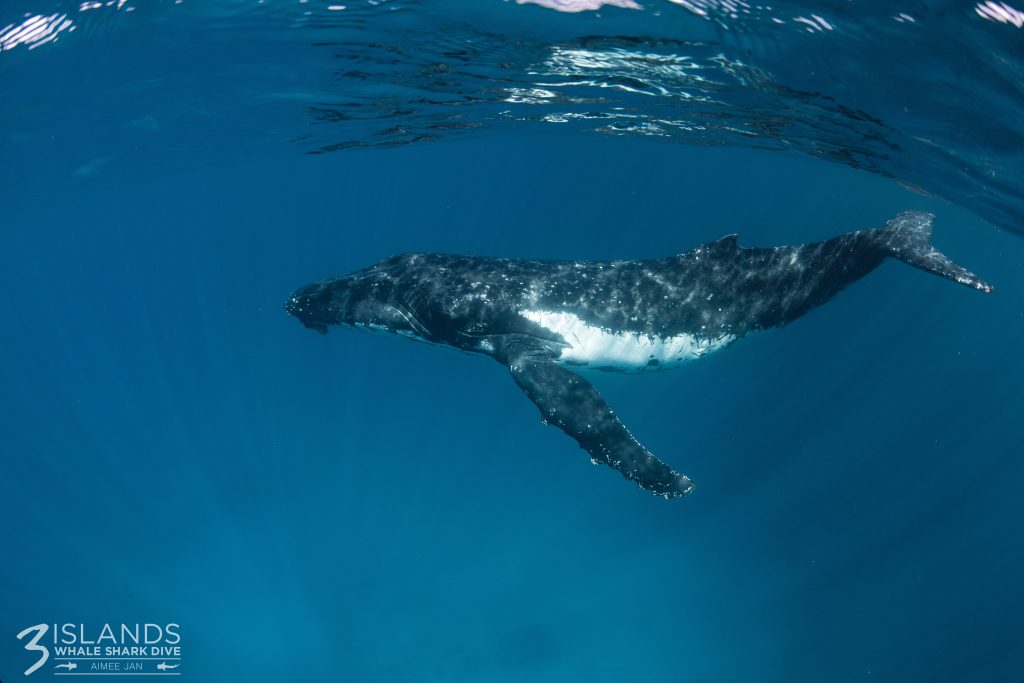 Table of Contents Humpback Whales: Quick Overview The Phenomenon of Humpback Whale Migration The Exmouth Connection to Humpback Whale Migration Swim with the Humpback Whales in Exmouth The captivating journey of the humpback whale holds a mesmerising tale of resilience and survival, a cycle as old as the sea itself. Their annual migration, a feat…
Read More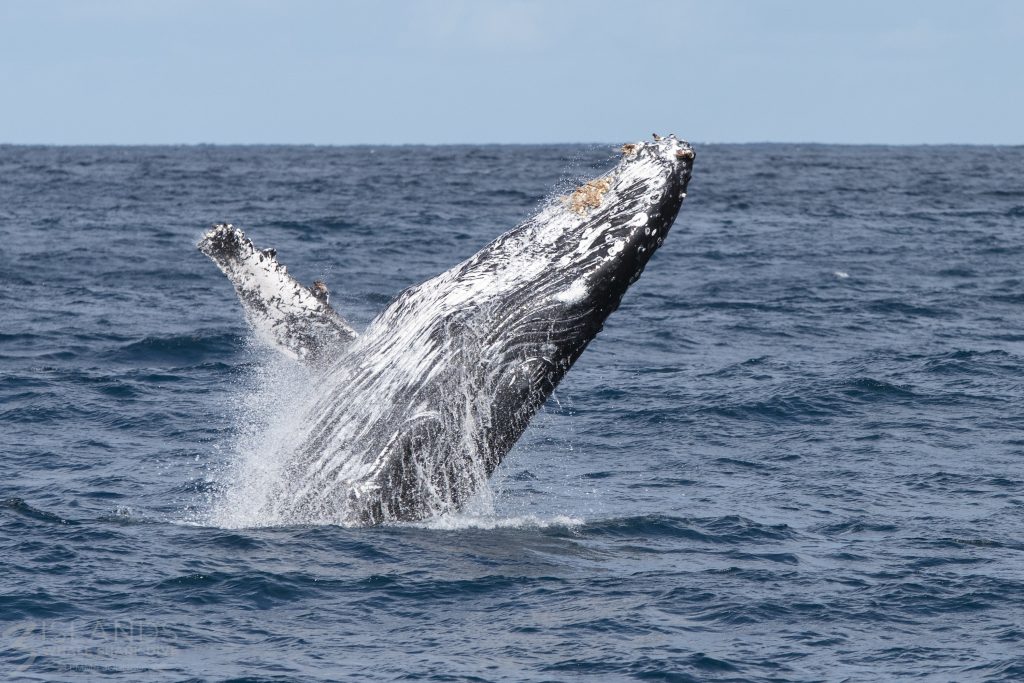 One of the greatest spectacles in the natural world is the annual migration of humpback whales to Australia. Have you ever wondered, "When do humpback whales migrate to Australia", in the hopes of experiencing these magnificent creatures face-to-face? Well, you're in the right place. Table of Contents The timing of the humpback migration The humpback…
Read More