Exmouth is one of Western Australia's secret, hidden gems. Surrounded by the warm, tropical waters of the Exmouth Gulf, it's the gateway to the Indian Ocean and stunning Ningaloo Reef. This geographic wonder of stunning natural beauty has spectacular beaches and crystal clear turquoise water where thousands of whales and their calves migrate annually… including the iconic whale shark. 
The region is a 1 hour 50 min flight from Perth airport or, if you are feeling adventurous, it's a 13 hour drive north from the vibrant city of Perth. Whether by plane or car, the journey up the coastline is truly a magical journey. And, at the end, find the Ningaloo Reef with its stunning marine life, whale sharks, colourful corals and tropical fish.  
From its stunning beaches to its vibrant coastline, whale watching to scuba diving and everything in between, there is something for everyone. There are also the tidal rock pools at Jurabi Coastal Reserve where turtles nest when in season, and the new Ningaloo Aquarium and Discovery centre, which will keep the kids intrigued for hours, as they listen to fascinating stories of the Ningaloo.  
Whatever you decide to do, Exmouth has so many things to keep you smiling, and we're here to make it a little bit easier for you by listing the best things to do while you're there. So here it is: all of the best things to do in Exmouth. 
Things to do & see 


Swim with the whale sharks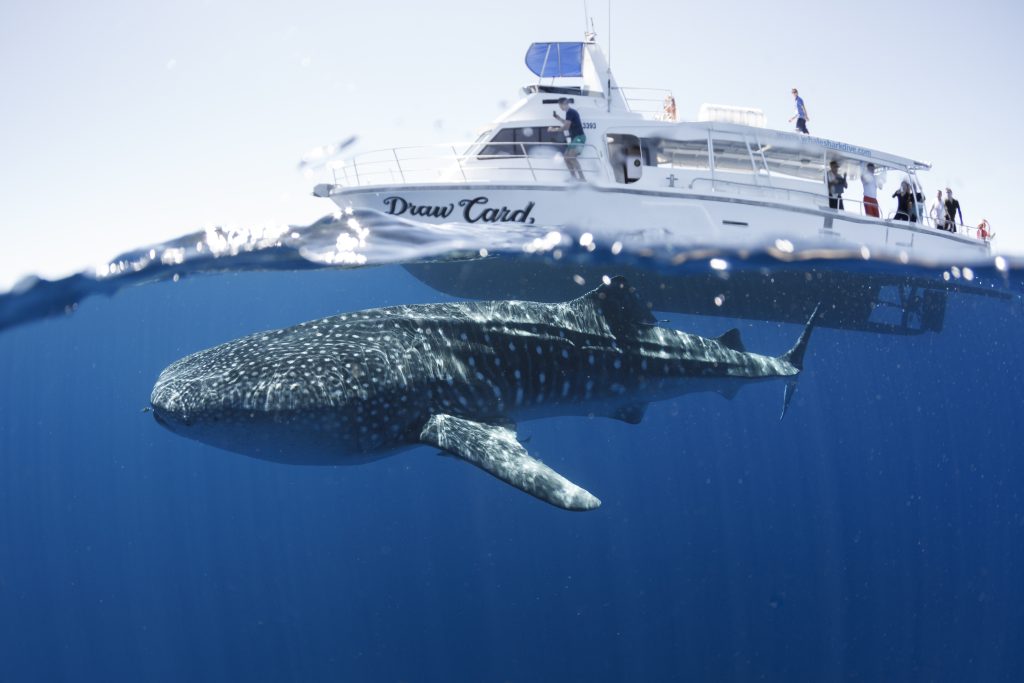 This is one of the best things to do in Exmouth. March to August is whale shark season, so if you find yourself in Exmouth throughout these months, book yourself an in-water adventure to swim with these amazing, gentle giants. This is a real bucket list item, especially considering Ningaloo is one of the only places on earth that whale sharks regularly appear.
There's nothing quite like being in the water with these harmless sharks. And swimming with the whale sharks is heavily regulated by the Australian government - only 10 people can be in the water with the whale sharks at any given time. Which means you'll get some truly incredible time with the largest fish in the world. 
If you want an out-of-this-world experience then this is on top of the ultimate things to do, make sure you book that Exmouth whale shark tour. 
Whale watching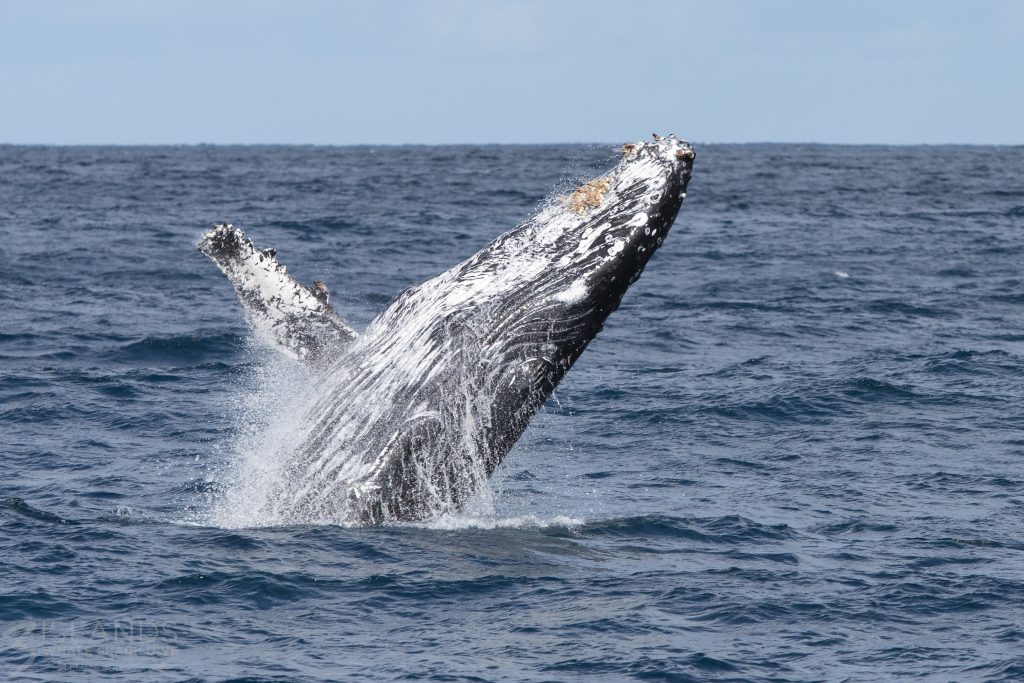 From August to October you can watch hundreds of humpback whales migrating North with their calves. To have the best view of these magnificent mammals as they swim and frolic with their babies, you've got to get out there in their habitat. And the best way to do that is to jump on board a whale watch or snorkel experience. Here, you can get up close and personal, getting some amazing shots and even swimming with them. You can also cruise at sunset, so why not enjoy a glass or two of bubbles onboard?
Snorkelling
If you want to experience the magic of heritage listed Ningaloo Marine Park, you can snorkel and explore the beauty and underwater wonders of the reef. Ningaloo has an abundance of exotic fish and colourful corals and, if you are lucky, you may even get to snorkel with the sea turtles. And don't worry if you've never snorkelled before - there are fantastic tour companies that will teach you, in one short lesson!
Scuba diving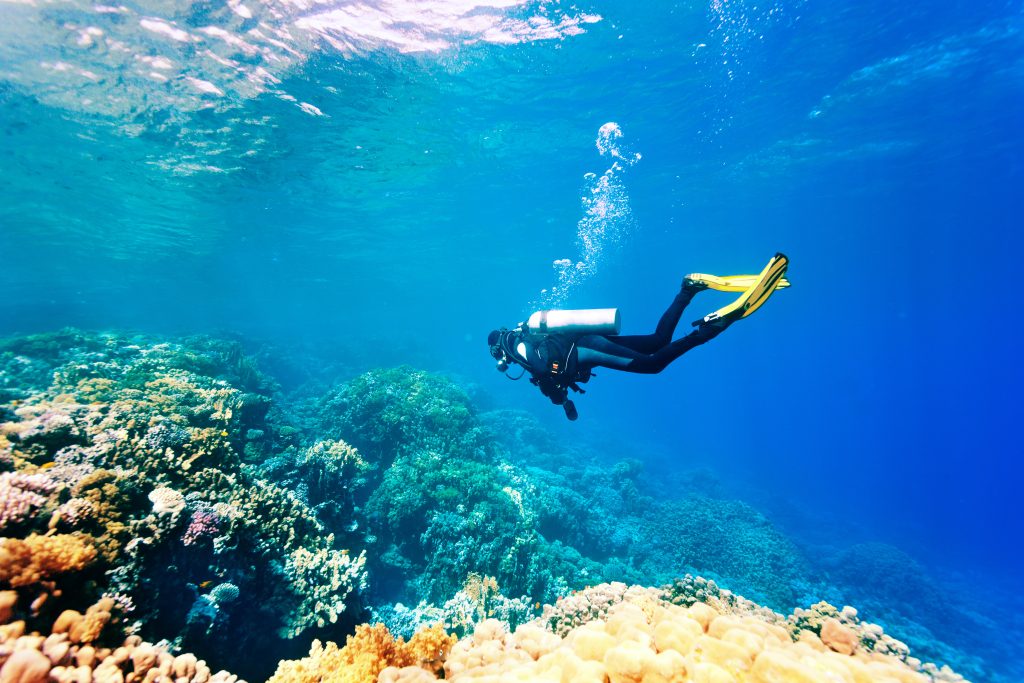 Whether you have lots of dives under your belt or a novice, you'll find the waters of the North West Cape a mind blowing experience. The water and reefs are filled with exotic marine species, colourful corals and undersea formations. With so many different dive locations to explore, including the Muiron Islands, Navy Pier and Lighthouse Bay, no two dives will be the same.  Even if you've never dived before, why not enrol yourself in a PADI dive course, so you can make the most of Ningaloo Reef? 
Walk to the Vlamingh Lighthouse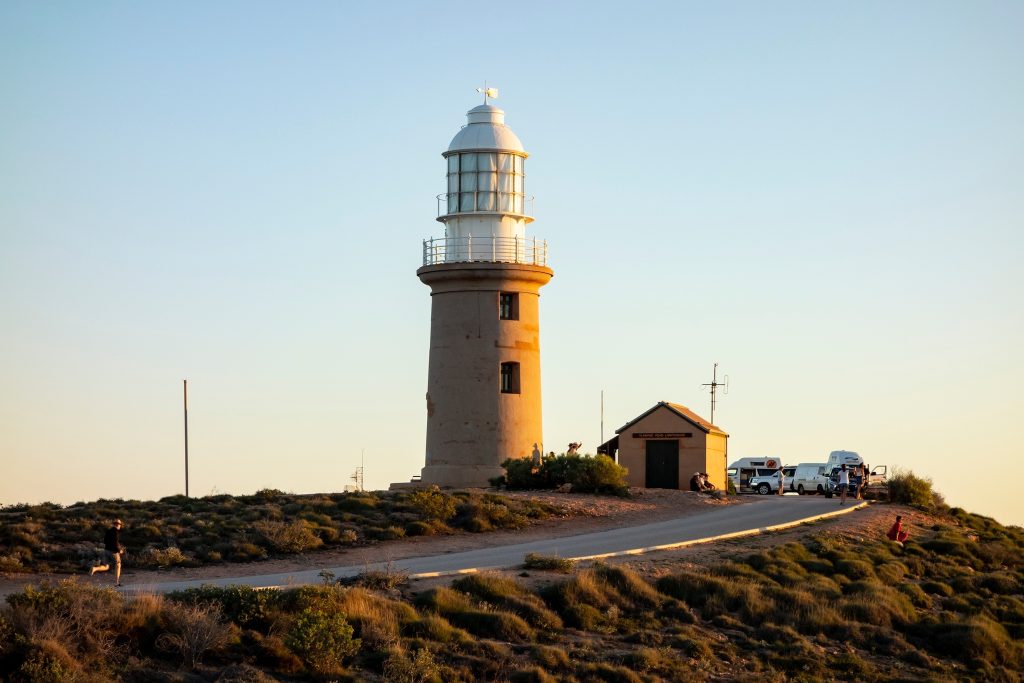 Hit Scenic Lighthouse Drivew and venture up to the Vlamingh Head Lighthouse for breathtaking 360 degree views over the Exmouth Gulf and Indian Ocean. If you head up there at dawn or dusk, you'll catch the sunrise over the Exmouth Gulf and the sunset over to the west over the Ningaloo Reef. 
Hike the gorges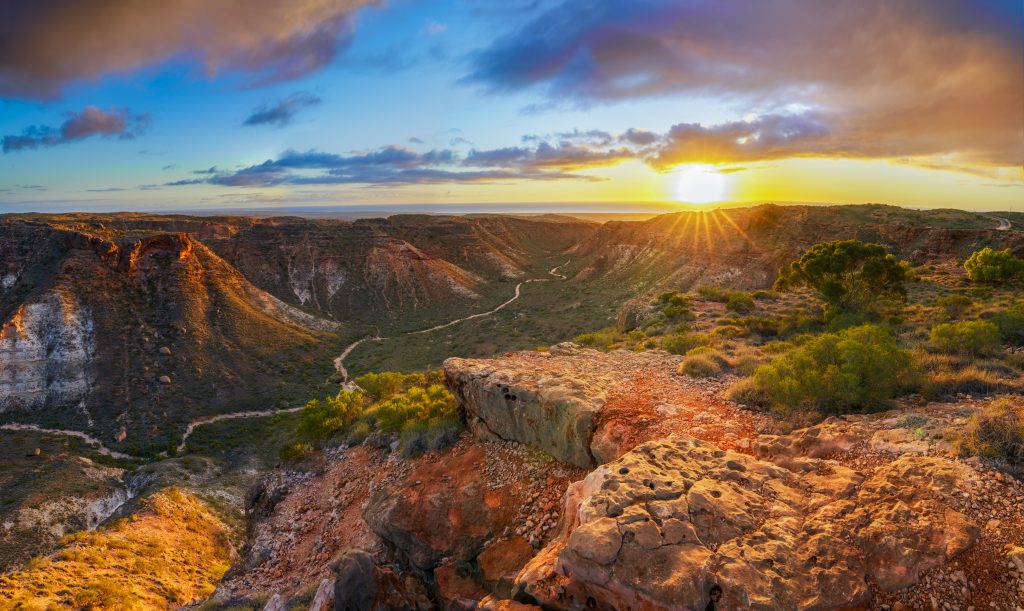 If you prefer to be on land, you can hike in the Cape Range National Park which has stunning red, rocky gorges and amazing cliffs with mind blowing views. You'll also get to see kangaroos hopping and frolicing around - and if you go at the right time of year you may be lucky and see some baby joeys poking their heads out of their mum's pouch!
 Camp in nature
Camping in Exmouth is a great way to explore the region's surf, reefs, walking trails, and other attractions - or just a great way to escape to nature, unplug and refresh yourself. There are a few campsites that have facilities that cater for all requirements and budgets.
Wine and dine
There are so many great restaurants and cafes in Exmouth - take your pick! Whether you want some local fresh seafood, something Italian inspired, modern Australian foods, or something a little bit fancier, there are mouthwatering dishes for everyone's taste and budget.
From gourmet cafes to beach shacks, burger joints, restaurants, cocktail bars and microbreweries, you'll be spoilt for choice. Why not spoil yourself and try the local culinary delights at a different place each day? After all, it'd be rude not to.
You can even stock up at Exmouth's community markets, which are on every second Sunday during the season. In the morning you can start the day with a gourmet breakfast and grab a coffee whilst you check out the many arts and craft stalls. Make sure you purchase some of the amazing, local fresh produce, treat yourself to lunch, and taste some of the best seafood the region has to offer. There's even live music and entertainment once a month in the middle of town, so let your hair down and enjoy what Exmouth locals have to offer.  
We know Exmouth
Here at Three Islands Whale Shark Dive, we're passionate about everything this stunning region has to offer. Jump aboard one of our spectacular snorkel experiences to see the natural wonders of the Ningaloo, and swim with the largest fish in the world.
More...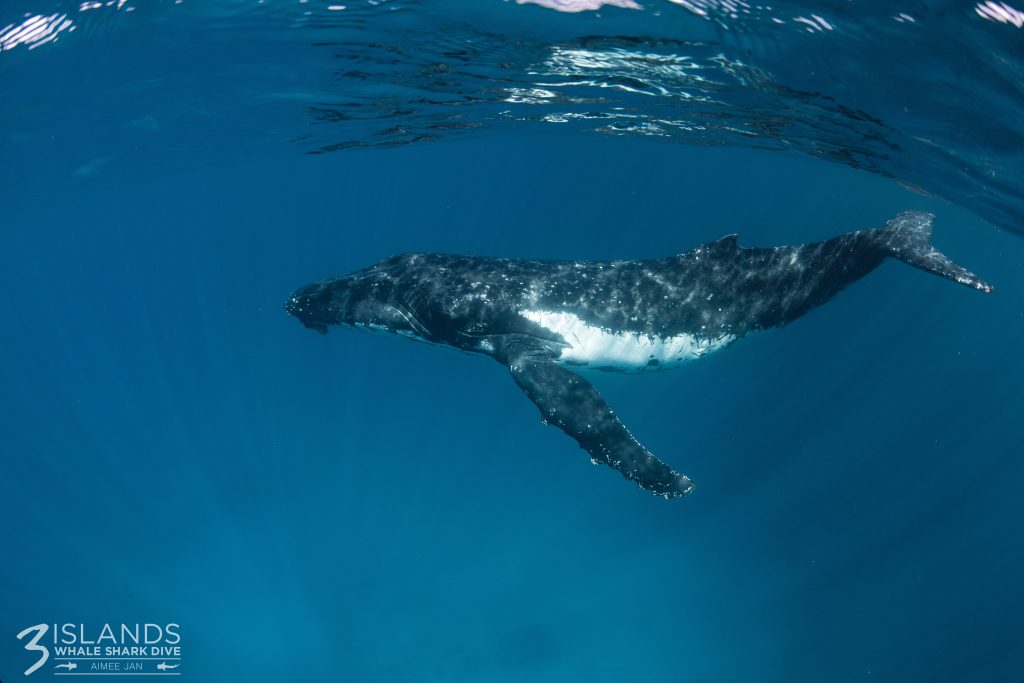 Table of Contents Humpback Whales: Quick Overview The Phenomenon of Humpback Whale Migration The Exmouth Connection to Humpback Whale Migration Swim with the Humpback Whales in Exmouth The captivating journey of the humpback whale holds a mesmerising tale of resilience and survival, a cycle as old as the sea itself. Their annual migration, a feat…
Read More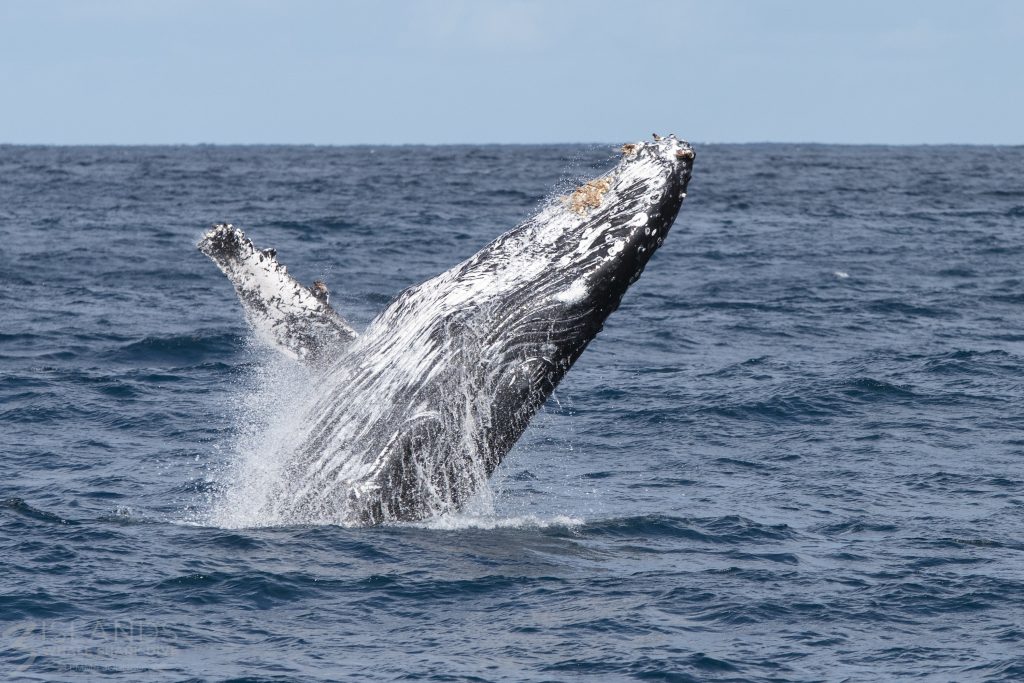 One of the greatest spectacles in the natural world is the annual migration of humpback whales to Australia. Have you ever wondered, "When do humpback whales migrate to Australia", in the hopes of experiencing these magnificent creatures face-to-face? Well, you're in the right place. Table of Contents The timing of the humpback migration The humpback…
Read More