Welcome to Exmouth, home to some of the most stunning and scenic beaches you'll find in Western Australia. There are so many beaches to choose from, it can honestly be tricky to figure out which ones you should hit up while visiting Exmouth - but don't stress. We've compiled a list of some of the best beaches in Exmouth to help you make that difficult decision.
Turquoise Bay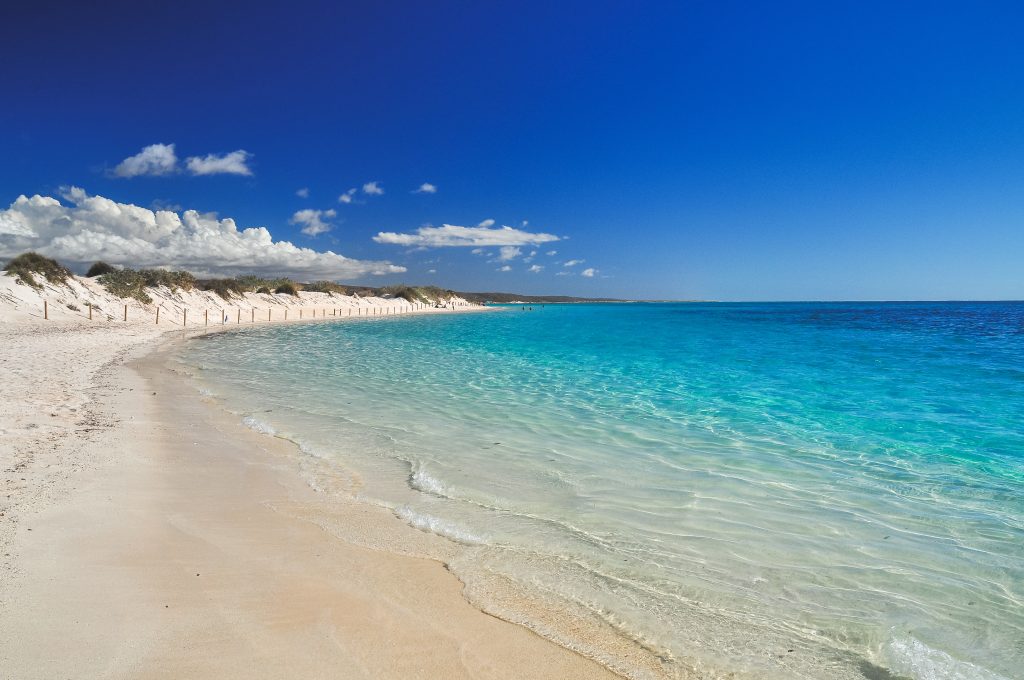 Turquoise Bay is one of the most popular beaches in the Exmouth area, largely due to its (you guessed it) turquoise waters and abundance of coral and marine life. It's a great beach to set up at for the day with a good book, or for a nice long picnic with the family.
Turquoise Bay is a great place to snorkel, with two main snorkelling access points. Head to the northern part of the bay via the Bay loop carpark, or via the Drift loop carpark. The Drift loop is a particularly good spot for a snorkel, as a natural current will gently take you over the reef.
Be aware that Turquoise Bay sometimes sees some strong currents, so make sure you're always reading the signs at the beach entrance.
Town Beach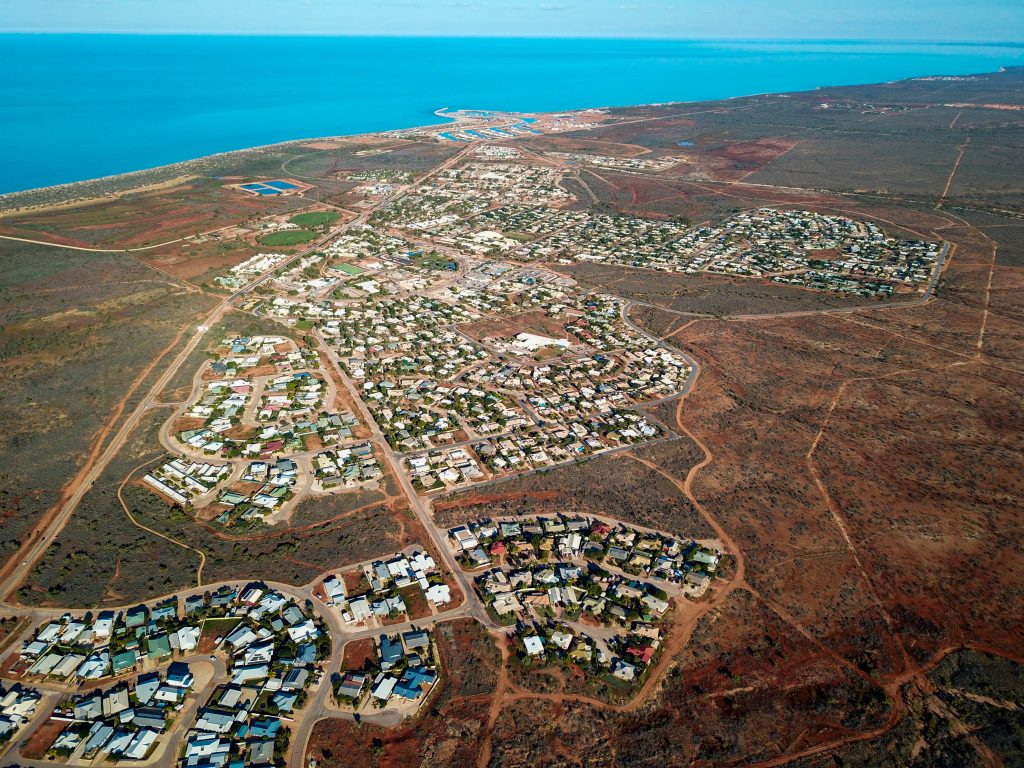 As you'd probably expect, Town Beach is located right by the Exmouth township. It's super accessible and a nice, safe place to take a dip, even at high tide. Windsurfing is a popular pastime at Town Beach but, if that's not your thing, a dip in the waters and a walk along the sand to see what the tide has washed up is a great way to spend the day.
You'll also find grassy picnic areas with tables and public BBQ's for use. It's the perfect place to spend an evening and see the stunning pastel sky at sunset.
If you find yourself in Exmouth around July to October, you might just spot a humpback whale close to shore. So bring your binoculars!
Sailing and fishing are also popular at Town Beach, with a boat ramp just around the corner at the Exmouth Marina and yacht club on the beachfront, so there's plenty to do.
Bundegi Beach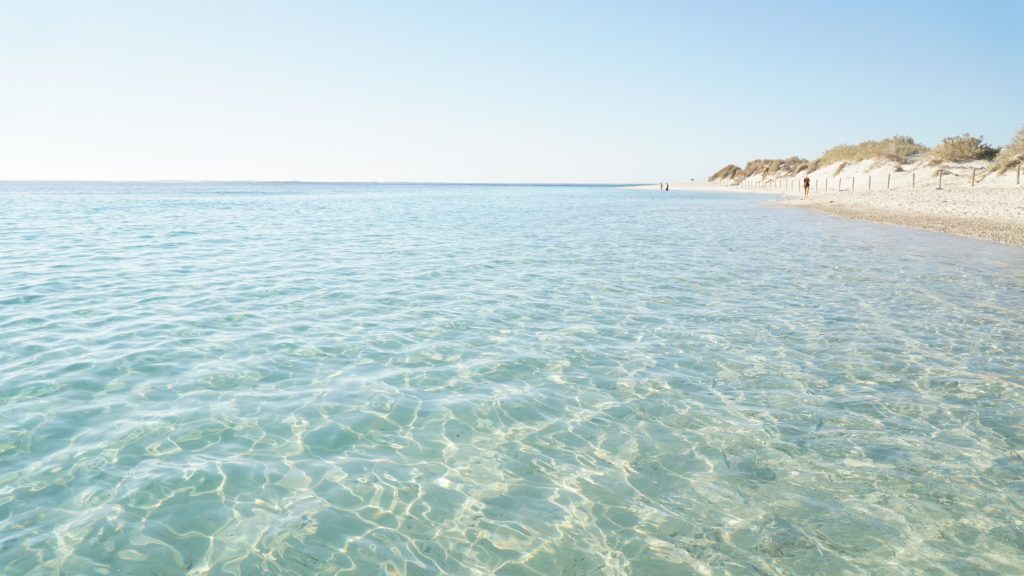 Head 12km north of Exmouth and you'll find yourself at Bundegi Beach. This beach is located next to the VLF communication tower, and the Bundegi Boat Ramp is a primary access point to explore the Ningaloo Reef, Lighthouse Bay and the Muiron Islands.
Bundegi Beach is a popular one with the locals and a go-to spot for various water activities, including kayaking and fishing. The beach falls within a Recreation Zone in the Ningaloo Marine Park, meaning you can recreationally fish from the shore.
If you are a kayaking fan, there are two kayak mooring points within the Bundegi Sanctuary Zone - it's a 3.5km paddle to reach them, and both serve as a good snorkelling spot if that's your kind of thing.
Dunes Surf Beach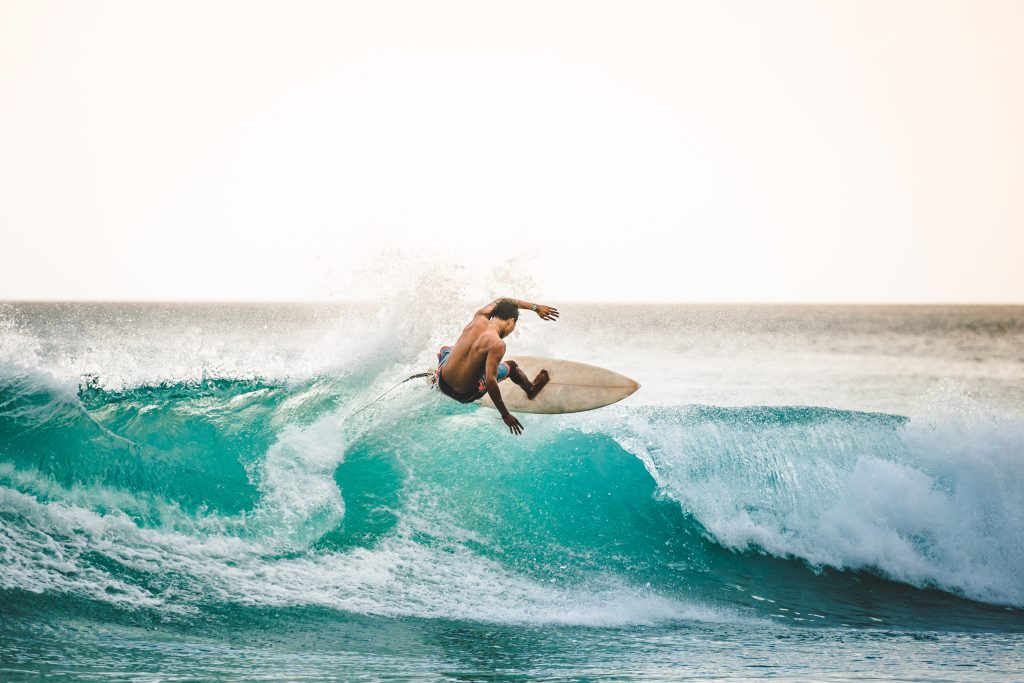 Are you a surfer? Look no further than Dunes Surf Beach. Located between the Vlamingh Head Lighthouse and the Mildura Wreck, Dunes sees some pretty wicked swells from July to October, making it the ideal place to catch a wave.
Jurabi Coastal Reserve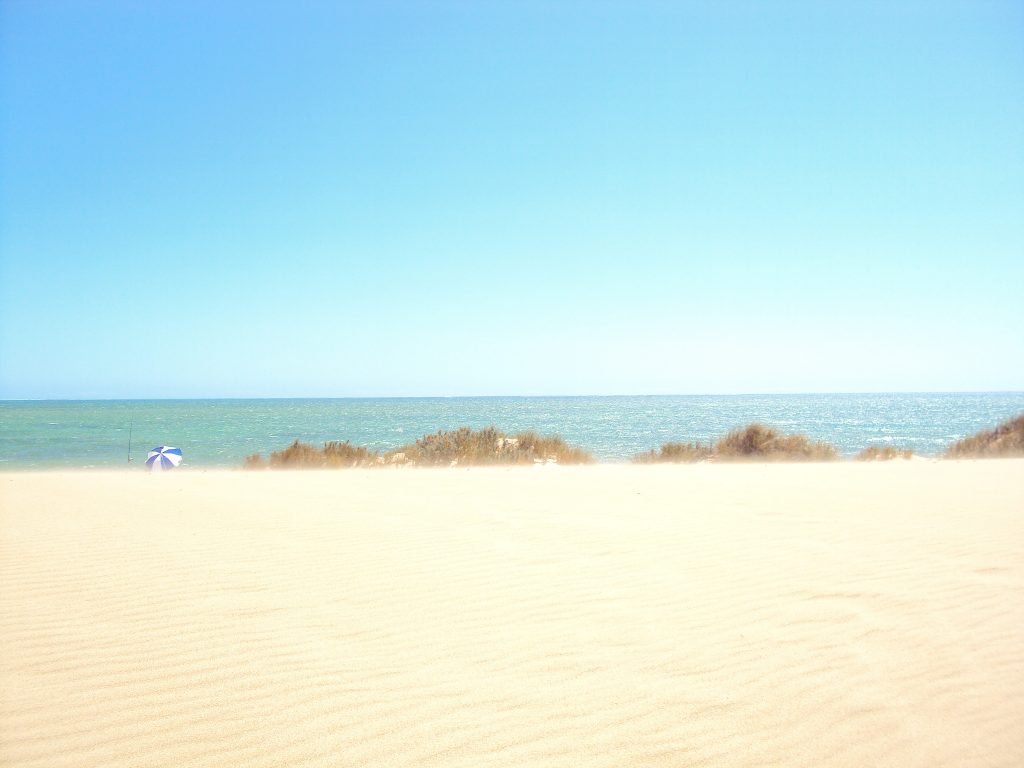 Jurabi Coastal Reserve has a lot to offer. Not only can you see beautiful white sand beaches full of abundant marine life, but you've also got the Jurarbi Turtle Centre, where you can join a tour to search for nesting and hatching turtles. December to March is the best time to see this. The Centre is also a fantastic place to learn more about Exmouth's marine life and initiatives that are being taken to preserve it.
Otherwise, you have a bunch of quiet beaches to choose from to kick back, relax, and enjoy the sunshine. You'll find rock pools in this area brimming with marine life - try and spot the starfish and crabs that have washed in.
Sandy Bay
If you want picturesque, you want Sandy Bay. Another popular place for swimming and snorkelling, this sandy beach is one you won't want to leave in a hurry. The beautiful flat sand is the ideal place to set up for the day and relax. Further up the shore, towards the car park, you'll also find shaded picnic tables with a view of the ocean, giving you a pretty stunning spot for your sandwiches.
Sandy Bay is the perfect place for families because of the shallow water, meaning the kids can paddle safely. You'll also find kite surfers and windsurfers zipping along the shallow bay.
From Sandy Bay, you can also take a trail to Osprey Bay.
Osprey Bay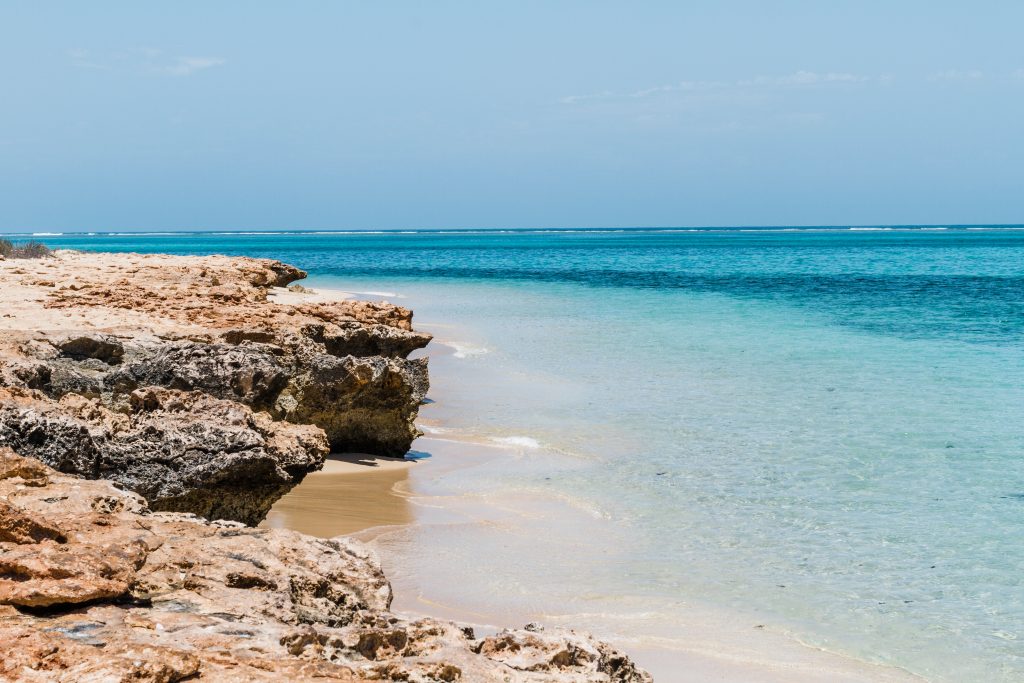 Osprey Bay is a small, sandy beach that is only a short walk from the Osprey Bay campgrounds. This campground offers some of the most stunning ocean views you can find within the Cape Range National Park, and can get pretty busy during peak season - so bookings during this time are a must.
These crystal clear waters are an ideal place to swim, snorkel and paddleboard. If you enjoy kayaking, there are kayak moorings approximately 1.1km from the bay. Here, you can moor your kayak and go for a snorkel.
More of a trail walking kinda person? From Osprey Bay, you can walk along the universal access trail to Sandy Bay - and you might catch a glimpse of some Australian fauna, including kangaroos and echidnas.
Let's hit the beach
Exmouth is a fantastic holiday destination for everyone, whether you're a family, a couple, or in a group of friends. With access to the Ningaloo Reef and Cape Range National Park, Exmouth is a destination everybody should visit at least once in their lifetime - especially to see if you can catch whale sharks in their natural habitat.
Here at Three Islands, we're passionate about delivering the absolute best whale shark tours in Exmouth, and we're also your go-to experts for anything Exmouth related. Whether you want further info on the best beaches in Exmouth or facts about the local flora and fauna, we've got you covered.
More...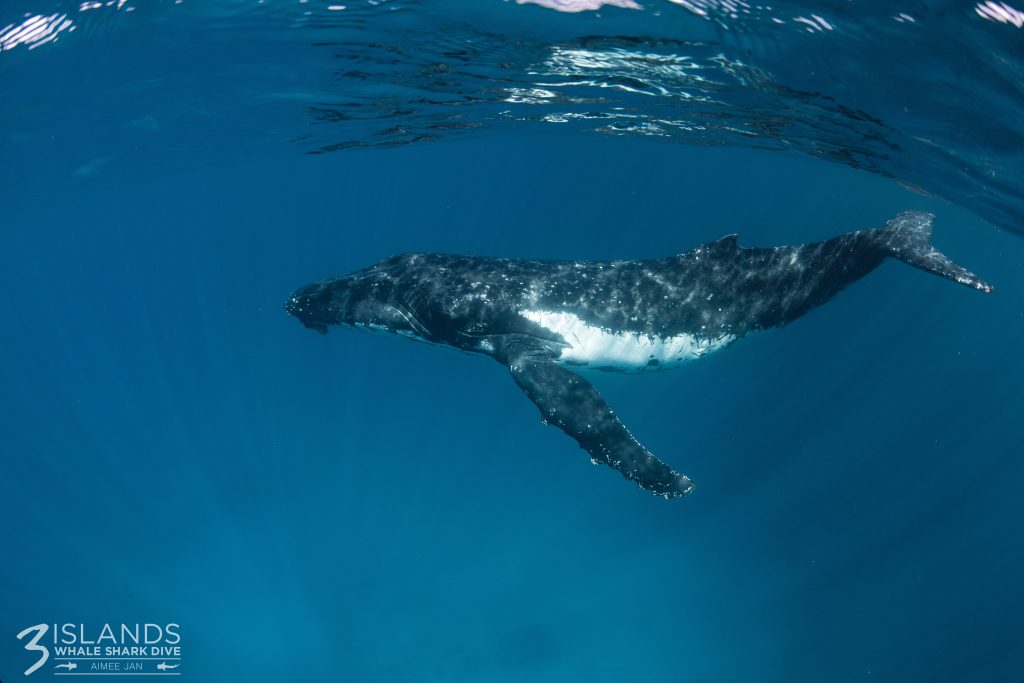 Table of Contents Humpback Whales: Quick Overview The Phenomenon of Humpback Whale Migration The Exmouth Connection to Humpback Whale Migration Swim with the Humpback Whales in Exmouth The captivating journey of the humpback whale holds a mesmerising tale of resilience and survival, a cycle as old as the sea itself. Their annual migration, a feat…
Read More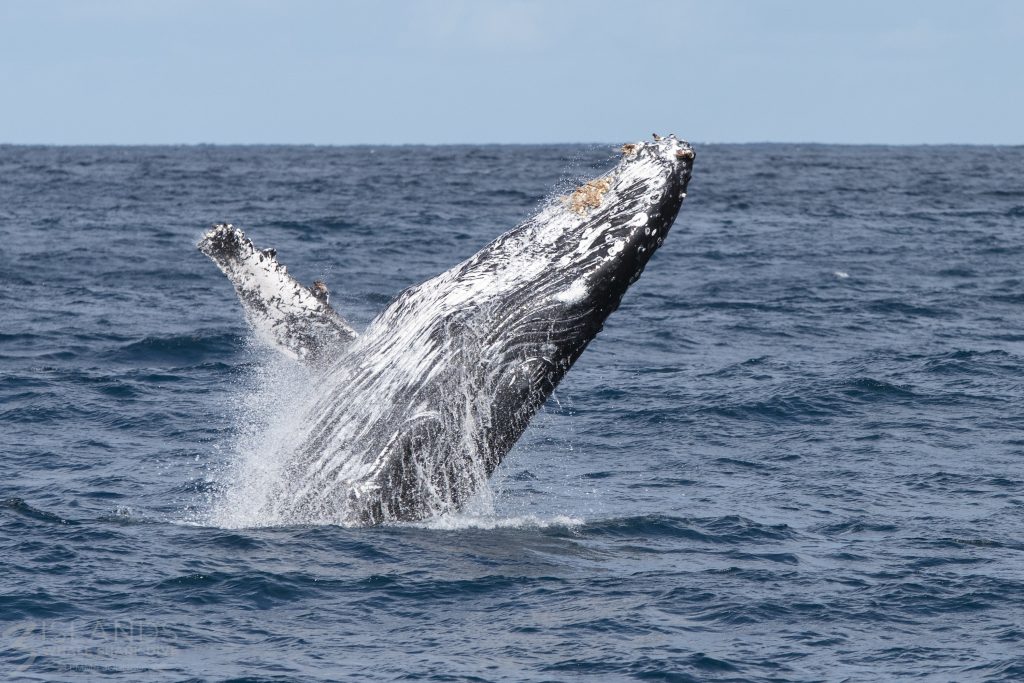 One of the greatest spectacles in the natural world is the annual migration of humpback whales to Australia. Have you ever wondered, "When do humpback whales migrate to Australia", in the hopes of experiencing these magnificent creatures face-to-face? Well, you're in the right place. Table of Contents The timing of the humpback migration The humpback…
Read More