Are you looking for the ultimate snorkelling adventure? Look no further than Exmouth, Western Australia! Home to the Ningaloo Reef, which boasts over 300 coral species and 500 species of fish, Exmouth is a haven for snorkelers of all levels. In this guide, we will take you on a tour of the best snorkelling spots in Exmouth, so you can experience the vibrant underwater world for yourself. So let's dive into a few of our favourites.
Turquoise bay
Turquoise Bay's water is just as the name suggests. Experience an abundance of colourful fish, turtles, coral bays and spectacular views submerged in turquoise blue. If you're looking for calm waters for an easy snorkel, the main area of the bay is your tranquil safe haven. 'The drift' snorkelling area will provide a stronger current to carry you towards a larger playground of coral and marine life. 
Osprey Bay
The underwater world of Cape Range National Park's Osprey Bay is a dream come true for any snorkelling enthusiast. Whether you're a seasoned pro or just starting out, Osprey Bay is a must-stop location for all levels of snorkelers. The water near the shore is shallow and serene, gifting you with the opportunity to witness an array of vibrant fish and corals. But don't just stop there! As you venture further out, the water deepens, and the coral gardens become more diverse. Trust us when we say that swimming about 100 meters offshore is where the real magic happens.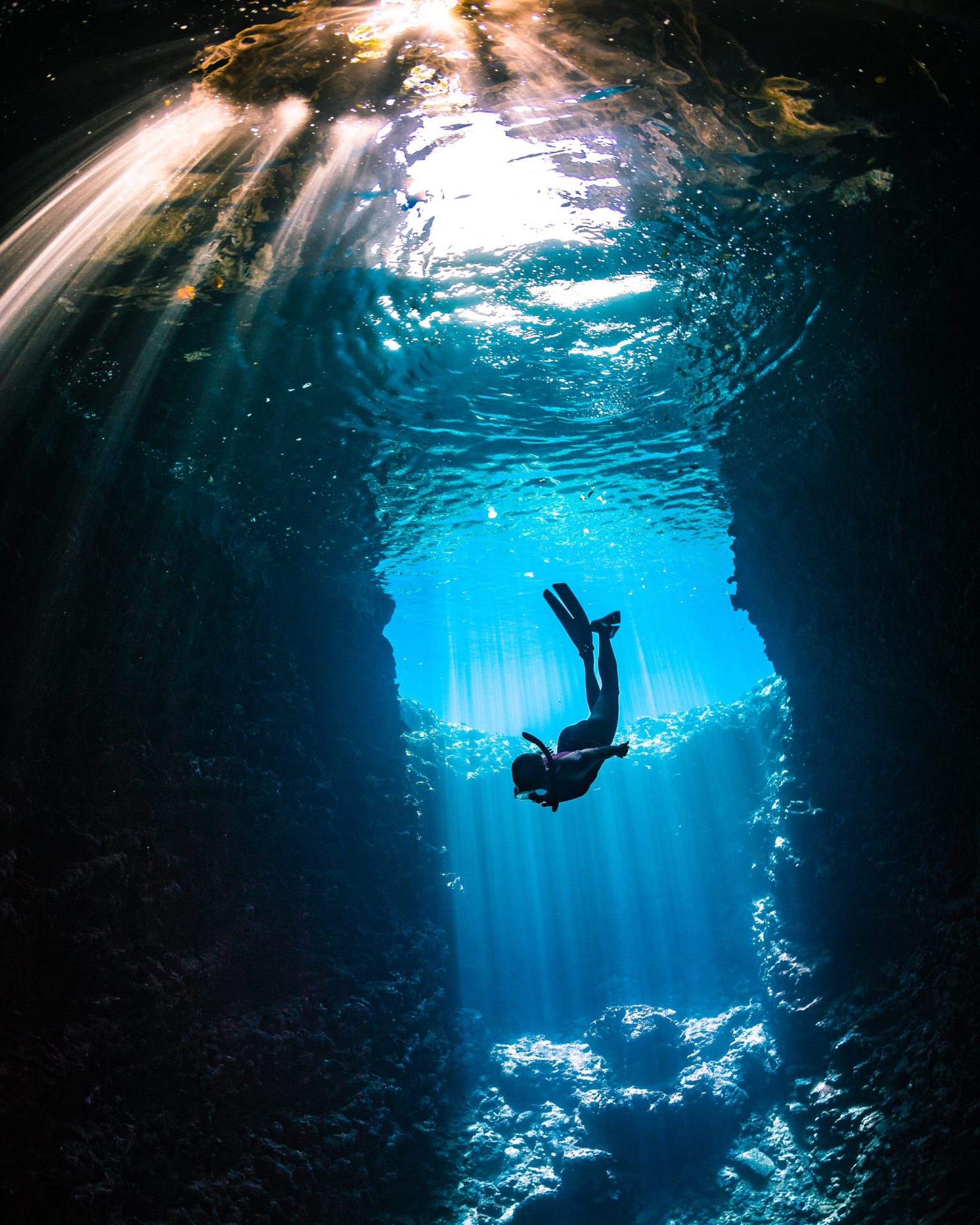 Muiron Islands
If you're looking for turtles, manta rays, dolphins and humpback whales (during migration season) alongside a kaleidoscope of fish - then look no further than Muiron Islands. South Muiron and North Muiron islands are located 16km (45 mins) off the coast of Exmouth, and are best accessed via private chartering or full-day diving safaris. If you're making the trip, make sure you pack your underwater camera as there are a number of dive sites that will blow your mind. Explore the swim-throughs and rocky edges of 'The Spit'. Along this 18-metre plunge into the deep, you may encounter manta rays, sleeping turtles, and even grey nurse sharks. To top it off, the 'Whalebone', located off the southern island, contains schools of glass fish - a rare, transparent fish that can be found swimming through the overhangs. 
Oyster Stacks
The Oyster Stacks, located in Cape Range National Park, are best visited at high tide due to their abundance of coral reefs. It's important not to snorkel during low tide as it can damage the fragile reef and the surrounding ecosystem. Check the tide times and plan accordingly to make the most of your snorkelling time. The long stretch of coral reef brings extraordinary life to the area with crystal clear waters making it the ideal place to spend the day snorkelling.
Lakeside
Located in Cape Range National Park is the hidden treat that is Lakeside Beach. If you're looking to set yourself up for a day on the beach, snorkelling, fishing, scuba diving, and picnicking, then this is the spot to settle down. The flat, clear waters make it easy to search for colourful fish, sea turtles and anemones, plus the large coral bommies at the bottom of the ocean attract larger marine creatures. Be sure to check the tide and current level before visiting so you can have the safest and most enjoyable day.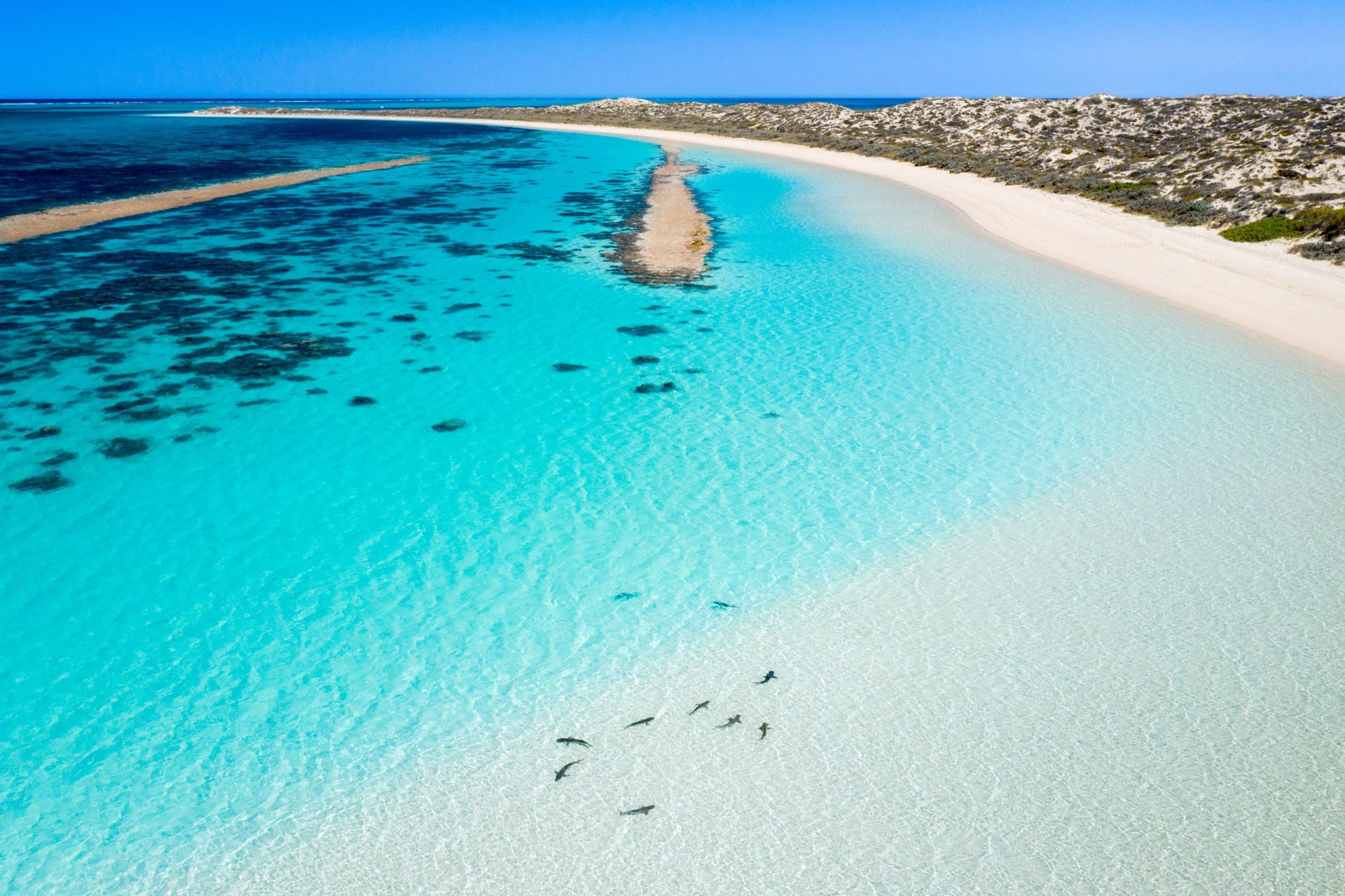 Bills Bay
Bill's Bay boasts protected waters and pristine beaches perfect for snorkelling, beach walks, bird watching and canoeing. Located in the small town of Coral Bay, Bill's Bay is in close proximity to the Ningaloo Reef, and being just 1.5 hours south of Exmouth makes it incredible for a day trip or even a pit stop on your way to/from Exmouth. Planning on visiting between June and October? Take a boat tour with Three Islands to see the migrating humpback whales here.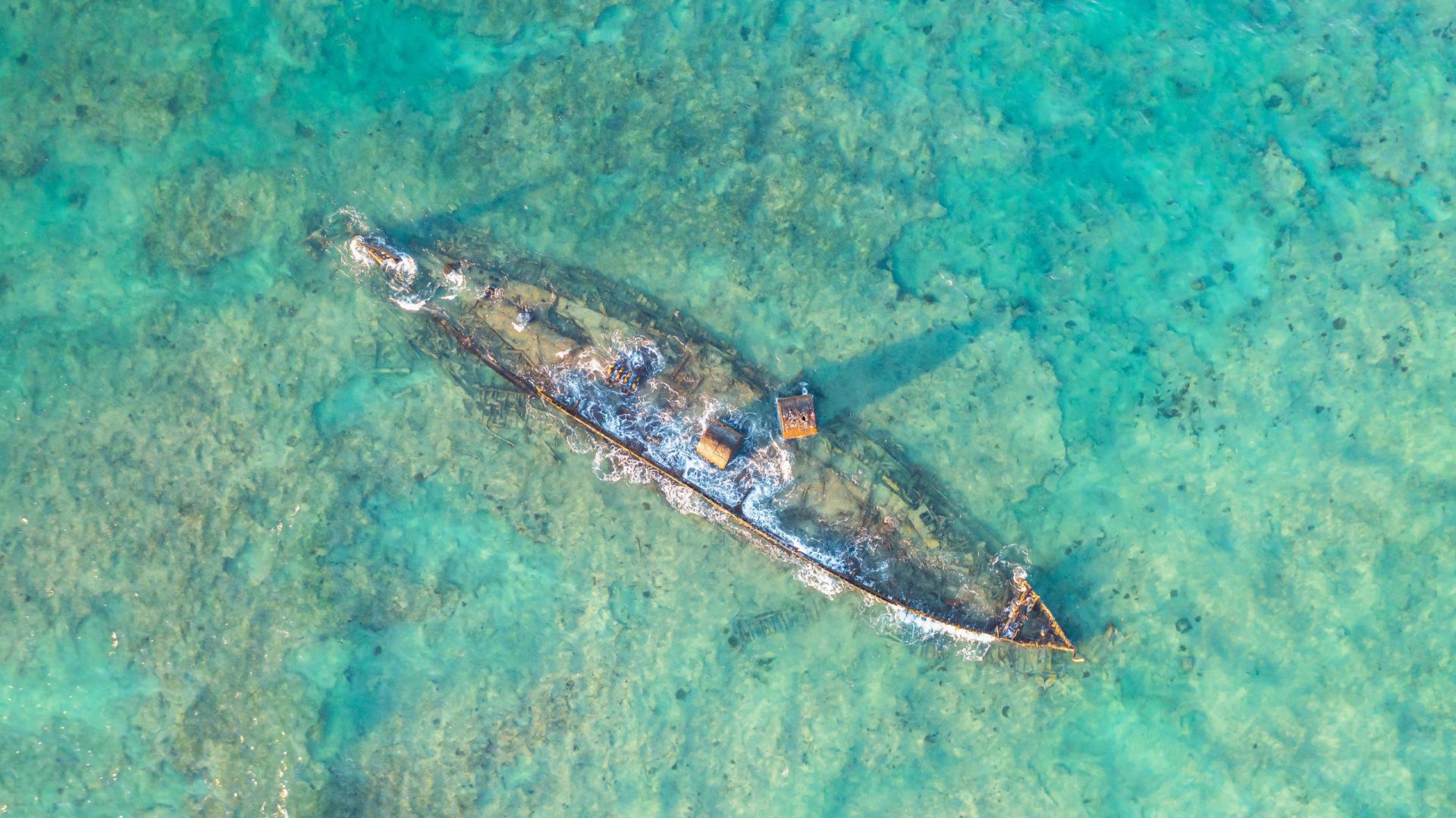 Mildura Wreck
The shipwreck of the SS Mildura, located off of the most northern point of Exmouth, is both a historical maritime site and an adventure seeker's dream. Only 80m offshore, the wreckage remains are clearly visible from the shore at low tide. Strong caution is advised for snorkellers, due to the shallowness of the wreck, the strong current and the waves in the area. This one is best left to experienced snorkellers and daredevils.
Take guided swimming and snorkelling tours
If you would rather go a step further and see the best and most interesting wildlife Exmouth has to offer, look no further than Three Islands Whale Shark Dive tours for a guided swimming and snorkelling adventure. The extensive knowledge that their diving instructors can provide makes for a life-changing experience. Whether you have always wanted to swim with the biggest fish in the ocean, the whale shark, or have always dreamed of snorkelling with humpback whales, there is an adventure for all.
Book your dream adventure today
There are plenty of fish in the sea. But to guarantee the best snorkelling Exmouth has to offer, swim with whale sharks, humpback whales and more, book one of Three Islands Whale Shark Dive's award-winning tours today.
More...
Swimming with whales can be a little intimidating if you've never experienced it before. The sheer size of whales can make even the most confident people feel a little apprehensive, especially growing up with tales of fishermen being swallowed by whales.
Read More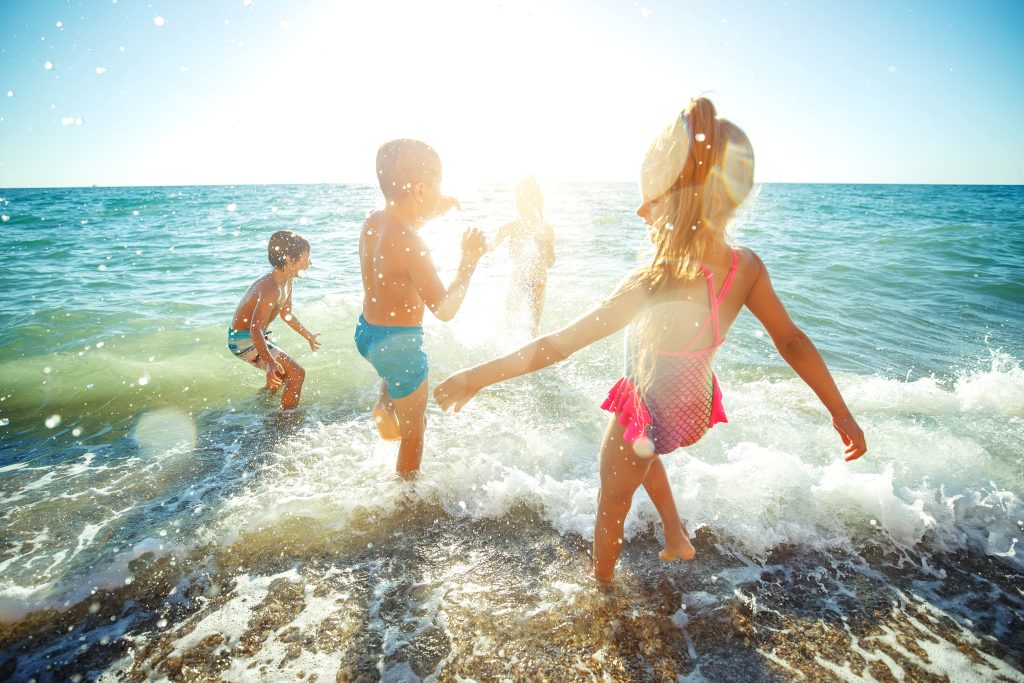 If you're trying to find the perfect destination for a family holiday between March and September, Exmouth in Western Australia is the perfect place to be.
Read More