Looking for Cape Range National Park things to do? You're in the right place. 
With pristine beaches, rugged limestone ranges, and deep canyons, a short 45-minute drive west of Exmouth brings you to one of Western Australia's most stunning national parks. The 50,581-hectare park is home to red kangaroos, emus, and more than 100 species of birds and other delightful local marsupials.
Whether you're stepping out of the car for the first time after a long drive, or you're planning a road trip and need some inspiration - here are 8 things to do around Cape Range National Park.
1. Hike the Mandu Mandu Gorge
Ideally located in the middle of the Park, the Mandu Mandu Gorge hiking trail is a 3km return trail offering scenic views of the entire park and a stunning vista over the Indian Ocean. 
Accessibility with a two-wheel drive is entirely possible - although conditions can vary depending on the weather. Once you're there, allow yourself to be swallowed up by the canyon - and follow the trail up to the gorge rim where you can snatch views of the beautiful Ningaloo marine park and, if you're lucky, meet some of the local wildlife. 
Be careful driving in the evening in this area as many kangaroos come out during this time. 
2. Visit the Milyering Discovery Centre
Unless it's Christmas Day, this place is guaranteed to be open - so drop in for an exciting display of local flora, fauna and history. There are also plenty of souvenirs to choose from to remember your time. 
The visitor's centre was built from rammed earth in 1988 and was powered entirely by solar energy - the first fully environmentally sustainable building of its kind in Australia.
While you're there - why not explore the beach located a stones throw away. You can practically taste the turquoise waters from here, plus there's snorkelling equipment available for hire if you have the urge.
3. Dip your toes at Turquoise Bay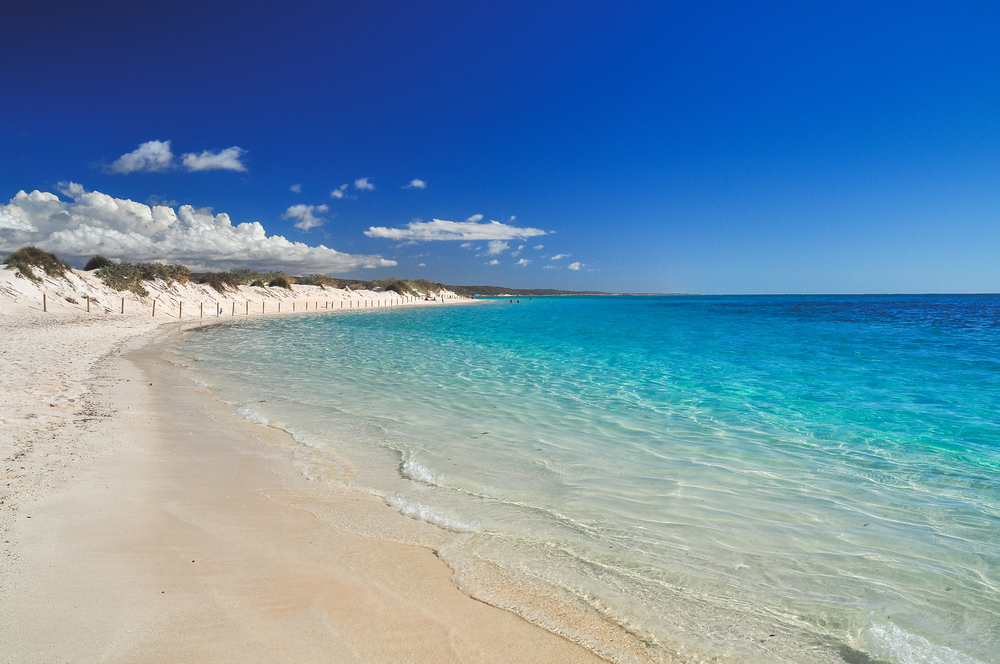 Rated one of Western Australia's best beaches, Turquoise Bay offers the full suite of beach activities from diving, snorkelling, swimming and so much more. 
Popular with families, hardcore snorkellers and divers, the crystal clear waters of the bay make the perfect spot to unwind for the day and enjoy its unforgettably blue water and variety of marine life. 
If you're after some of the best snorkelling experiences around, access the beach via the drift loop car park and walk about 200m south before entering the water. Let the current take you north over the stunning reef. Just beware not to drift off course - the currents can be challenging at some points.
4. Explore Shothole Canyon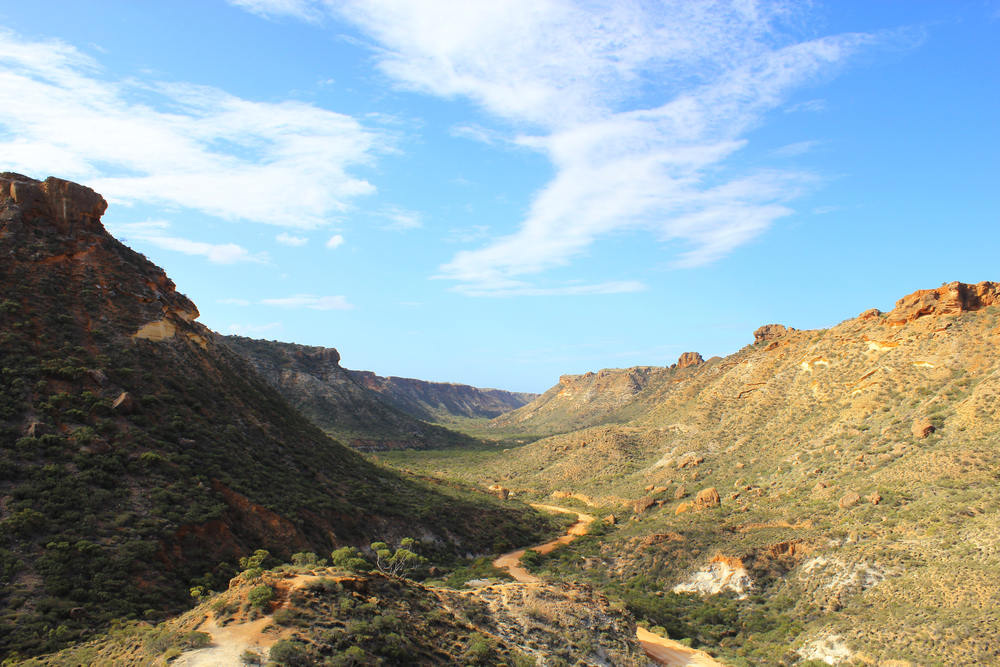 Located on the eastern side of Cape Range National Park and accessible via the Minilya-Exmouth road, this stunning canyon is only half an hour's drive south of Exmouth. Getting there takes you along a 12km scenic drive showcasing some of Western Australia's most unique landscapes and natural habitat. 
Named after the explosive charges used for oil exploration in the early '50s, the rugged limestone landscape offers up a meandering trail that ends with a lookout over the Exmouth Gulf. 
This track is recommended for 4x4 vehicles only, so be sure to check the track conditions before heading off. 
5. Walk the Yardie Creek trail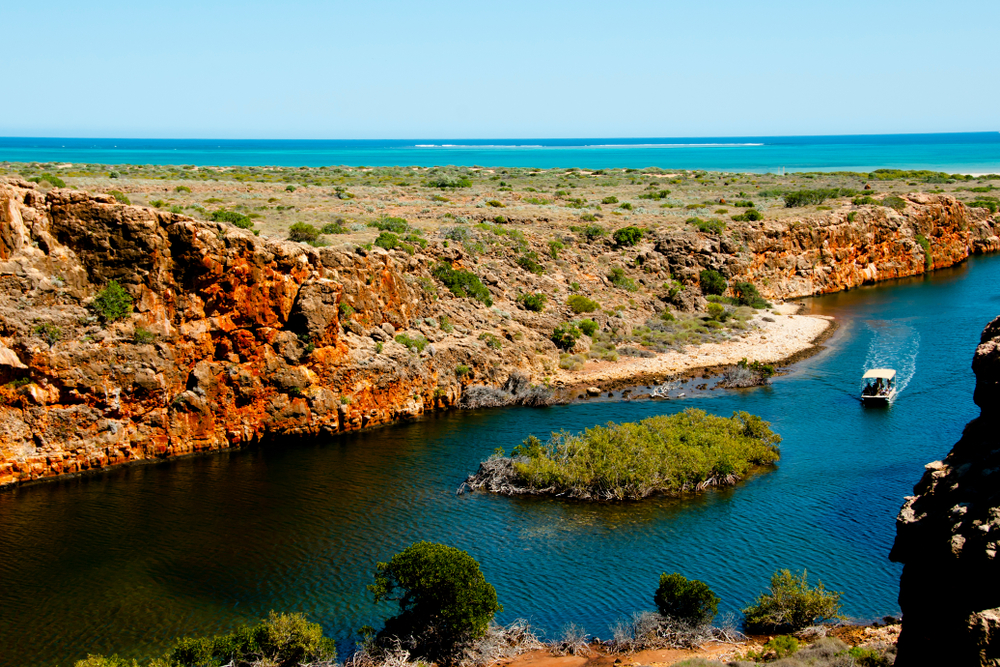 Located in the southwest part of the park, on the fittingly-named Yardie Creek Road, is one of the National Park's most stunning natural wonders.
The trail is a 2km walk taking you from the depths of the creek up along the rim of the ancient gorge where you can savour views of the iconic red cliffs, mangroves and of course, catch glimpses of the stunning Ningaloo Reef out at sea.
The walk itself is easy, but expect some steeper parts towards the end. Enjoy a picnic at the top and try to spot some of the local inhabitants like the rare but stunning black-footed wallaby, or the many different types of bird species roosting in the sheltered cliff walls. 
Remember to bring plenty of water with you on the trail. Chances are it will get quite hot during the day. 
6. Badjirrajirra Walk
Hikers and bird watchers rejoice. Of all the Cape Range National Park things to do, the Badjirrajirra Walk is a highlight. The 6.8km trail is stuffed with eye-waveringly beautiful scenery, wildflowers and wildlife that will pack up more space on your photos app than you can imagine. 
The trail itself is clearly marked with white poles and descends into multiple gorges, over the undulating limestone and local shrubbery. Get 3.2km in and find breathtaking views of Shothole Canyon. If you don't want to tackle the full loop, a slightly shorter 5.4km loop is possible. As always, make sure to bring a hat and water - there is little shade throughout the trail. 
7. Explore the Jurabi Turtle Centre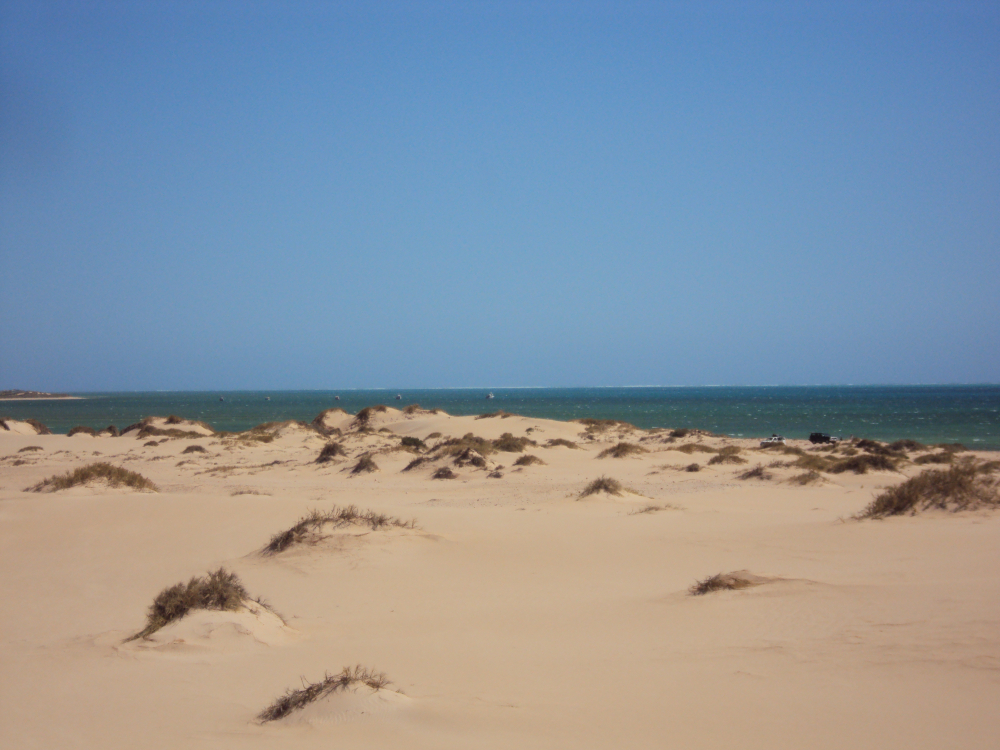 For lovers of these stunning creatures, the Jurabi Turtle Centre offers families and anyone interested a fascinating open-air display and the chance to learn more about the life of sea turtles in their surrounding natural habitat. 
These turtles are a protected species, but still face certain threats to their environment. Catch one of the local tours where you can see female turtles laying their eggs from December through to early May. 
Swimming and local bush walks are also up for grabs in this stunning northern section of the Exmouth peninsula. 
8. Swim with whale sharks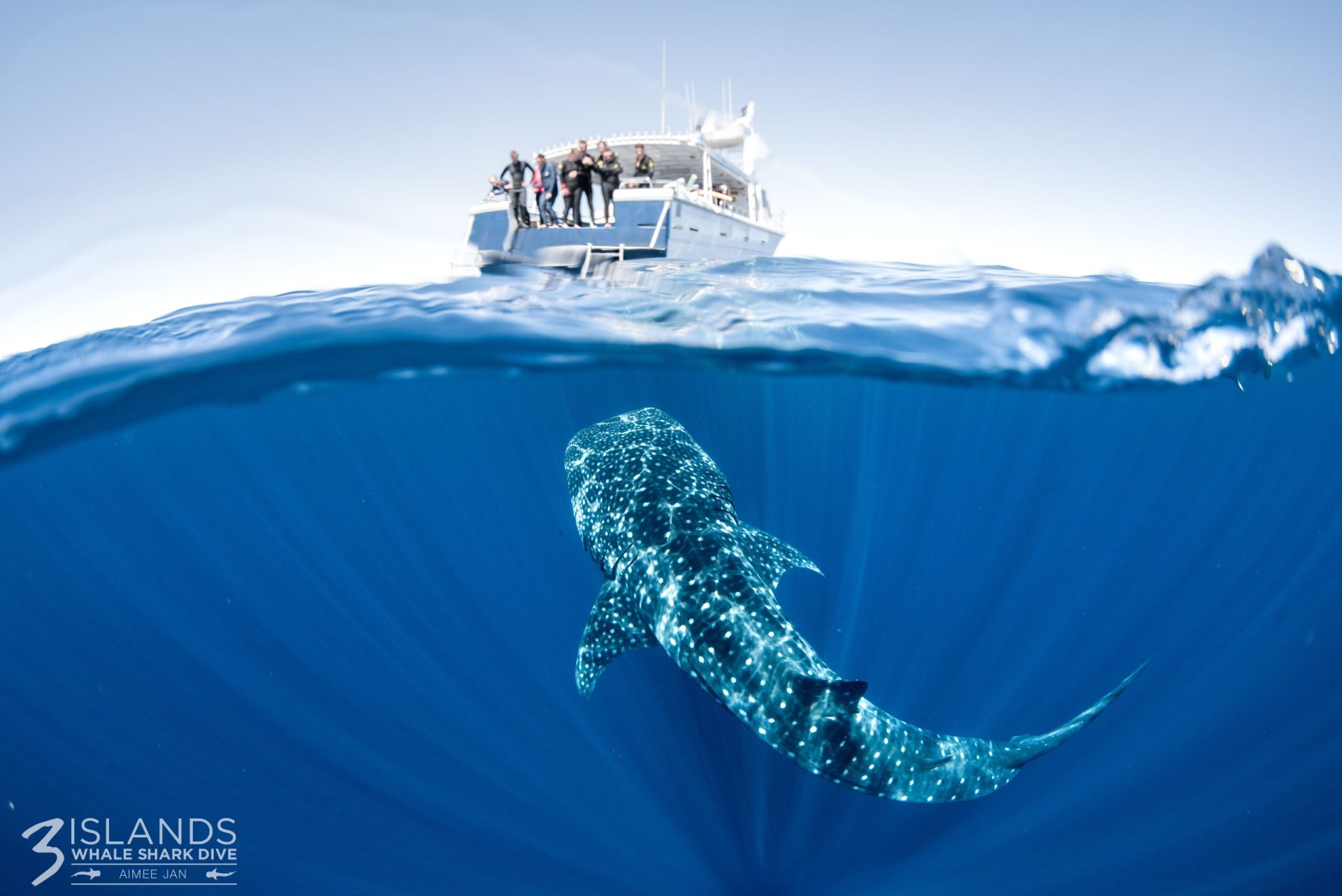 If you're searching for Cape Range National Park things to do, then this is a must. If you're after an experience of a lifetime why not book in with (surprise) our very own award-winning tour at Three Islands Whale Shark Dive. 
Whale sharks are stunning, human-loving beasts and completely safe to swim with. Join an experienced crew and set off on an adventure you won't forget. Take the opportunity to get up close and personal with over 500 species of fish and 250 species of coral. 
Oh, did we mention there would be a buffet lunch and a celebratory beer/champagne to top off the day's activities?
Find out more about the best whale shark tour Ningaloo reef has to offer right here!
More...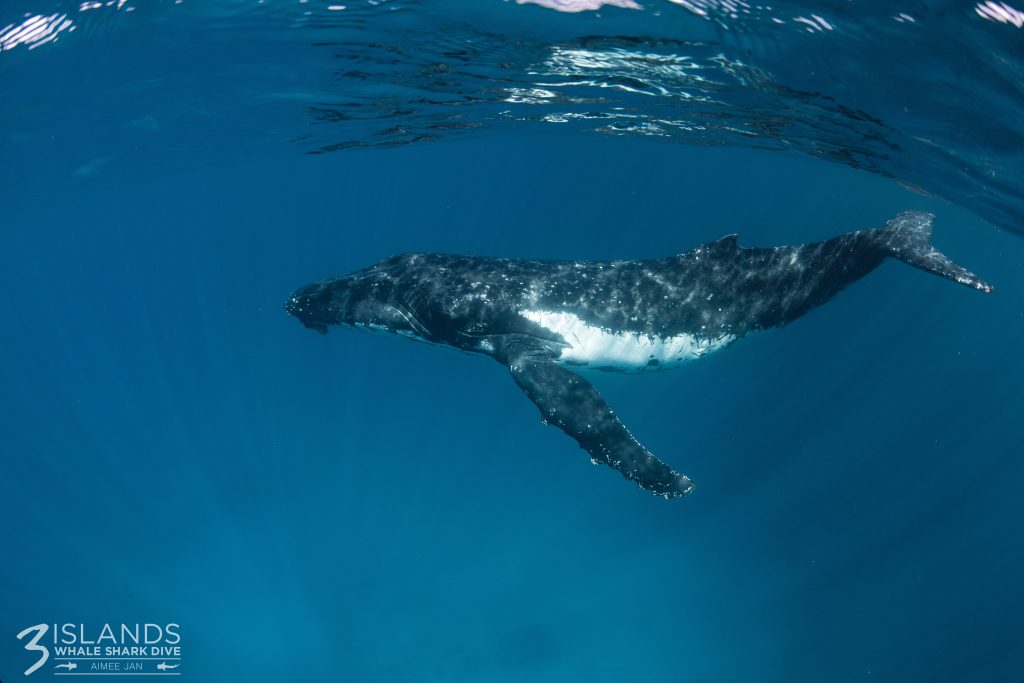 Table of Contents Humpback Whales: Quick Overview The Phenomenon of Humpback Whale Migration The Exmouth Connection to Humpback Whale Migration Swim with the Humpback Whales in Exmouth The captivating journey of the humpback whale holds a mesmerising tale of resilience and survival, a cycle as old as the sea itself. Their annual migration, a feat…
Read More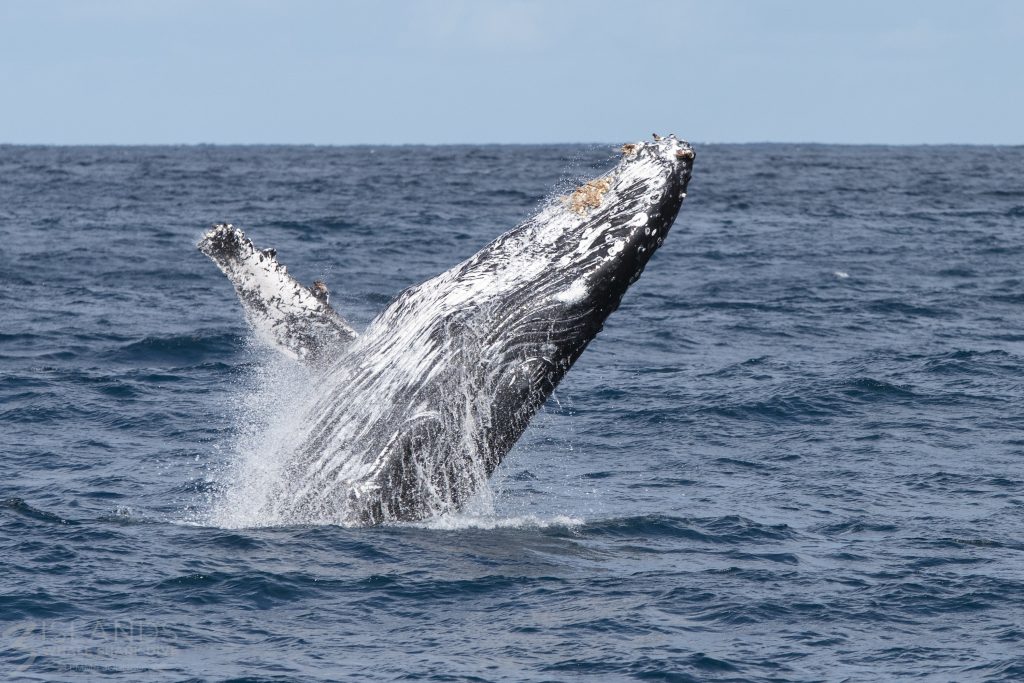 One of the greatest spectacles in the natural world is the annual migration of humpback whales to Australia. Have you ever wondered, "When do humpback whales migrate to Australia", in the hopes of experiencing these magnificent creatures face-to-face? Well, you're in the right place. Table of Contents The timing of the humpback migration The humpback…
Read More